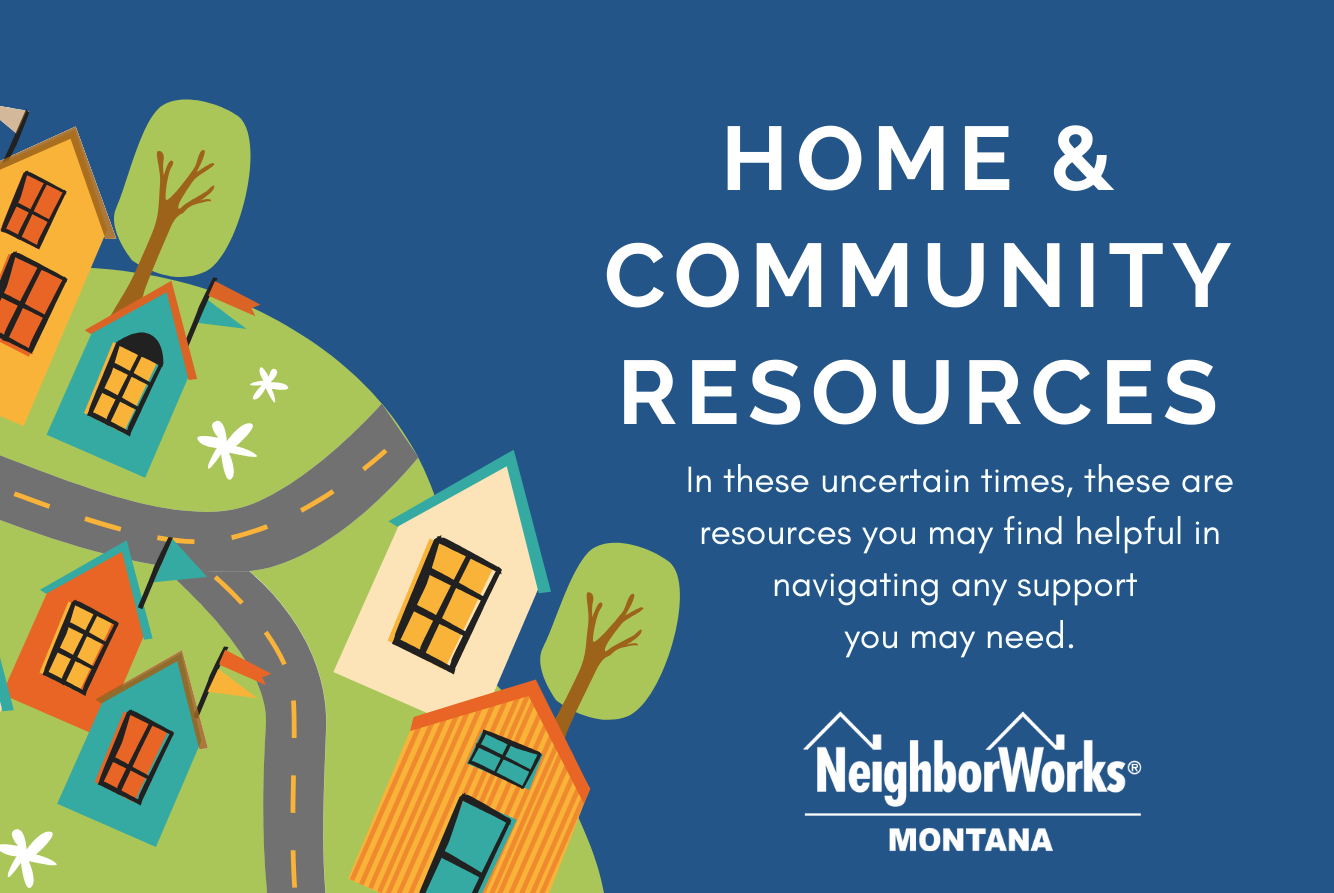 With COVID-19, our communities find themselves in a time of crisis. NeighborWorks Montana and our many statewide partners want you to know that you are not alone. While we may be working remotely, we are still here for you!
We created this space to help you access resources that you may find helpful, so please check back often as we continue to add content.
This document lists NeighborWorks Montana and their housing counselor partners, in addition to statewide and national organizations for services you may be seeking due to our current situation. Please note that emails and website addresses are linked for ease of use.
Be resourceful, reach out when you have questions, have patience, and above all, be kind!
NeighborWorks Montana Partners:
State Resources:
Home Finance Resources:
Consumer Protection:
Renter Resources:
Mental Well-Being:
Learn About Meal Planning:
Student Loans:
National Resources: