Andrea is the Executive Director of Homeword which is headquartered in Missoula where it houses its Regional HomeOwnership Center and builds affordable housing around the state of Montana. She has been working to secure affordable housing in Montana since 2001 when she started with Homeword. From 2003 – 2008, Andrea led the development of five affordable housing projects ranging from housing for homeless veterans to new senior housing at the Missoula Housing Authority. Andrea is a native of the Flathead Valley, a University of Montana Alumni and cherishes the ability to contribute to a sustainably built environment in Montana by developing housing people are proud to call home and by providing tools for people to be self-sufficient and achieve their full potential. She currently serves as the Chair of the Mountain Line Board, represents Montana on the Advisory Council for the Federal Home Loan Bank of Des Moines, and serves as First Vice President on the Board of Directors for NeighborWorks Montana and participates on the Public Policy Council for the Montana Nonprofit Association.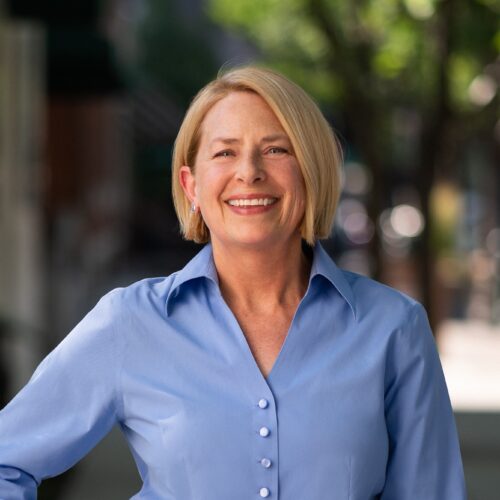 Jane joined NewWest Community Capital in June 2022 as the organization's Community Strategy and Administrative Specialist. In this position, Jane coordinates all of NewWest's external outreach and communications, which includes building new relationships and engaging existing stakeholders. Jane is responsible for the implementation and management of the organization's information and data platforms and impact analysis, as well as providing support to the Senior Vice-President.
Jane is a 28-year banking veteran, beginning her career in 1993 with First Security Bank (purchased by Wells Fargo in 2000) in the Management Trainee Program. She worked as a Mortgage Loan Officer until 1996, when she took a position in Community Development. Jane oversaw the implementation of the Community Reinvestment Act by promoting Wells Fargo's involvement in affordable housing, economic development, financial education, and community orientated programs and services throughout Idaho, Montana and Nevada. Jane also served as Co-Chair of the Wells Fargo Community Relations Diversity and Inclusion Council.
Jane serves as Vice-President of NeighborWorks Montana Board of Directors, on the Board of Directors for the Idaho Community Reinvestment Corporation, and the Idaho Rural Success Summit Planning Committee. Prior leadership positions include the City of Boise's Energize Our Neighborhoods Strategic Advisory Leadership Team, Mercy Housing Northwest Board of Directors, Idaho Partners for Homebuyer Education Board of Directors, City of Boise's Fair Housing Task Force, and the Idaho Financial Literacy Coalition.
Jane holds a B.S. in Business with emphasis in Finance from Boise State University. She is a 2002 graduate of the Northwest Community Development Institute.
Pavek began her banking career in 1993 with First Security Bank (purchased by Wells Fargo in 2000) in the Management Trainee Program. She worked as a Mortgage Loan Officer until October 1996, at which time she began her current position in Community Development.
Jane serves on the Board of Directors for the Idaho Community Reinvestment Corporation and NeighborWorks Montana. She serves on the City of Boise's Energize Our Neighborhoods Vista Project Strategic Leadership Team; is a member of the Idaho Bankers' Association's Compliance and Community Development Committee; and the Idaho Financial Literacy Coalition. Pavek is a member and former Co-Chair of the Wells Fargo Community Relations Diversity and Inclusion Council, an enterprise-wide, internal council with a mission to foster and promote an engaged and fully inclusive environment for the Community Relations team.
Pavek holds a B.S. in Business with emphasis in Finance from Boise State University. She is a 2002 graduate of the Northwest Community Development Institute.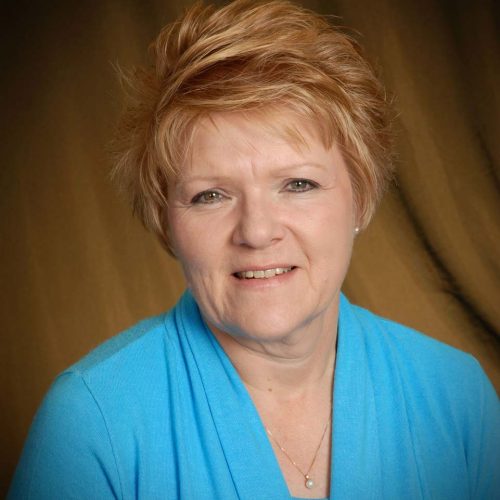 Peggy Trenk is an association management and government affairs consultant based in Helena, Montana. Peggy spent fourteen years with the Montana Association of REALTORS®, first as the Government Affairs Director and later as CEO. Peggy also worked on the staffs of former Montana Congressmen Rick Hill and Ron Marlenee, as well as other state elected officials. She grew up in Big Timber, Montana and is a graduate of Montana State University with a B.A. in Political Science. She most recently represented the Montana Housing Coalition and the Treasure State Resources Association as a lobbyist during the 2017 Montana Legislative Session. Peggy is an active member of the Helena Kiwanis Club and works to support children in the community.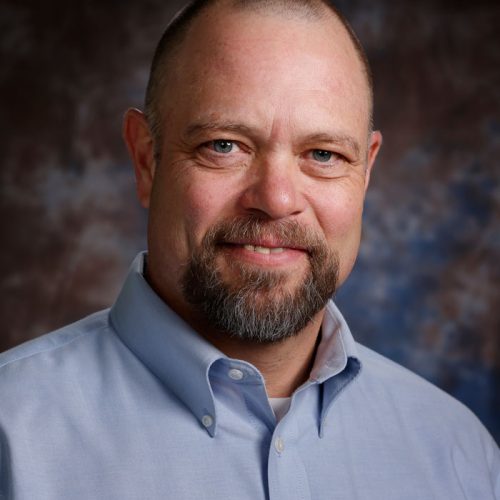 Tom Jacobson joined Rural Dynamics, Inc. (RDI) as Executive Director in September of 2003. His responsibilities include providing strategic direction for the development and administration of RDI initiatives, programs, policy agendas, and public relations efforts. He has led this 48 year old non-profit agency into expanding its financial counseling programs to assist consumers as they move along an economic continuum from dependence to independence. Along with financial counseling, RDI provides asset development programs which include free tax preparation, housing counseling, access to public benefits, IDA programs, barrier reduction, and financial education. RDI utilizes a systemic approach in its work and acts as a catalyst for regional partner development, advocacy, and policy development. RDI is instrumental in helping individuals and communities across the Northern Plains region recognize a vision for personal and collective economic growth through systemic change. Tom is also a current legislator in the Montana House of Representatives and serves on Taxation, Health and Human Services, and Fish Wildlife and Parks committees. He sponsored several bills promoting a state Earned Income Tax Credit, consumer protection, financial literacy, matched savings programs, tax reform, access to public land, and renewable energy.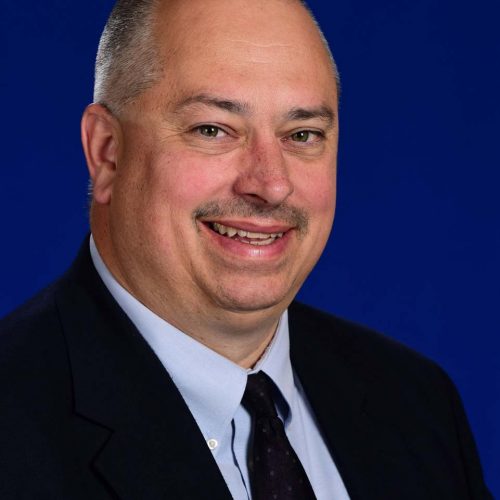 Bruce was born and raised in Plentywood, Montana. He graduated with a bachelor's in accounting from Eastern Montana College in Billings and is a CPA. From 2000 to his retirement in the summer of 2020, Bruce was the Director of Montana Housing. This included the Section 8 programs, HOME Investment Partnership and the Board of Housing. Previous to that he was the Multifamily Program Manager with the Montana Board of Housing, beginning in 1995. During this time, he managed the Low-Income Housing Tax Credit programs, the Multi-Family Bond Programs and the Reverse Annuity Mortgage (RAM) Program. Prior to 1995 he worked for the Montana Department of Revenue as an auditor for 5.5 years. Bruce serves as a member of the NWMT board, using his knowledge of the state's housing and financial issues help broaden the board's understanding.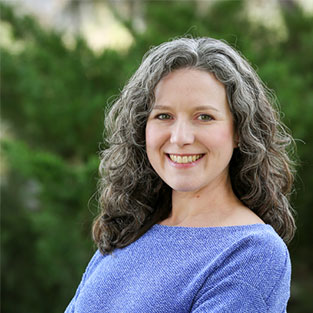 Cheryl Cohen, Executive Director, joined Montana Housing as Operations Manager in October 2018. Ms. Cohen was appointed Executive Director in May 2020. She previously served over 8 years as a Community Development Specialist and Senior Community Development Specialist with the City of Seattle Office of Housing's multifamily asset management unit. She has over 15 years of affordable housing compliance, property/asset management, and operations experience in the public and non-profit sectors. Ms. Cohen is certified in low-income housing tax credit compliance and is a Certified Specialist in HUD Occupancy. She has a B.A. in Political Science from the University of Washington.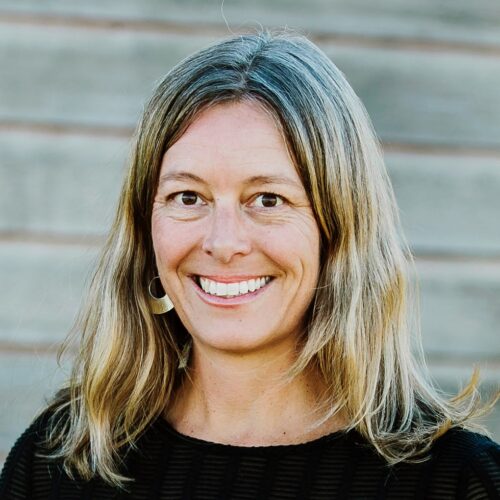 Sarah is a Partner and Advisor with NorthFork Financial, a boutique wealth advisory based in Bozeman, Montana. NorthFork Financial integrates financial planning and investment advising with a lens of stewardship for people and the planet.
Prior to joining NorthFork Financial, Sarah spent two years deploying a custom impact investment fund of direct loans and equity investments in private companies. The fund was focused on four main impact areas including: Food Security, Low Income Housing, Indigenous Communities, and BIPOC Entrepreneurs. Prior to that she spent almost a decade at MoFi (formerly Montana Community Development Corp) where she led the New Markets Tax Credits team and the Small Business Lending team.
Sarah holds an MBA from the University of Montana and undergraduate degrees in Environmental Studies and Sustainable Development from Prescott College. She is also on the board of Red Ants Pants Foundation and CEI Capital Management and is a certified teacher with the Search Inside Yourself Mindfulness and Emotional Intelligence Program.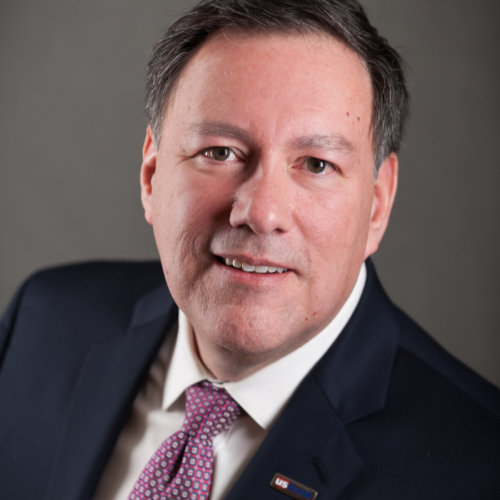 Jeff Gatica maintains a hybrid position within the Community Affairs and Engagement (CAE) Department as part of U.S. Bank's Corporate Social Responsibility Division. In his role, Jeff plays a critical role in supporting the National CAE Manager in developing systems and strategies to achieve higher results and increase operational efficiencies, while working cross-functionally to drive community engagement, support CRA performance and manage the bank's reputation for targeted markets, including Charlotte and Montana/Wyoming. Additionally, he is also part of the bank's New Markets Team and manages U.S. Bank's National Community Advisory Committee.
Jeff brings a wealth of experience working in the community development and banking industries with a focus on neighborhood revitalization and CRA as well as a passion for assisting minority communities and individuals. Prior to joining U.S. Bank, he served as Community Economic Development Strategies Director at Fifth Third Bank responsible for developing and maintaining community and business relationships that advance CRA related activities, leading to measurable investment opportunities designed to help Fifth Third fulfill its goal of supporting sustainable and equitable communities and increasing financial stability for families and individuals. Previously, Jeff was Senior Advisor at the Federal Reserve Bank of Cleveland, Cincinnati Branch. Jeff also served as Manager of the Neighborhood Development Division with the City of Cincinnati's Economic Department, providing consultation, financing, and other incentives to grow and retain businesses and jobs.
Jeff received a B.A. in public policy from Michigan State University and earned his Masters of Community Planning from the University of Cincinnati. In addition to serving on the NeighborWorks Montana board, he also serves on Enterprise's Colorado Leadership Advisory Council, Charlotte LISC's Local Advisory Committee and is a member of the Bank's Nosotros Latinos and Spectrum Business Resource Groups, including the newly formed Nosotros Latino group in Charlotte.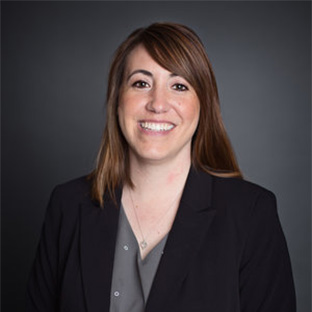 Tori Matejovsky is the Executive Director for Great Northern Development Corporation (GNDC), a nonprofit community and economic development organization located in Wolf Point, and serving six counties in northeast Montana. Although born in Glasgow, MT, Tori was raised in Bellingham, Washington. Tori has family roots both in Wolf Point and Butte, MT, and returned to northeast Montana soon after earning a BA in Philosophy from Willamette University. Tori worked as a project manager for the Fort Peck Community College Agriculture/Extension Department in Poplar, MT where she completed the Leadership Montana program (Class of 2009) and LEAD21, a leadership training program for Land Grant University professionals. Prior to her position as Executive Director for GNDC, Tori was the Resource Coordinator for the Eastern Montana Impact Coalition (EMIC), a 16-county coalition formed to document the impacts and opportunities energy development has on the communities of the EMIC region. Tori is married to a Dana Matejovsky, a fourth generation farmer/rancher from north of Wolf Point. Dana and Tori have three young children – Annaleigh, Cash & Addison.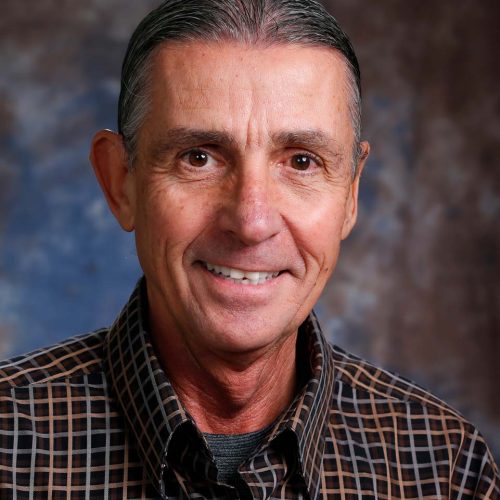 Jim is the Executive Director of the Human Resources Council in Missoula. He has been an energetic advocate for low-income residents in all arenas for more than 45 years. He leads a nonprofit agency that serves three Western counties in Montana. The purpose of the HRC is to alleviate poverty and enhance the public health and welfare by offering opportunities for people to better their conditions. He received the Montana Housing Lifetime Achievement Award from the Montana Housing Coalition in 2007.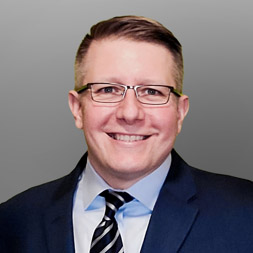 George Nikolakakos is a real estate investor and has been active in the industry for over 15 years. He has owned and operated numerous entities encompassing over 250 units of housing and commercial space across multiple states and Montana counties.
Previously, George served 13 years in the Air Force as an Airborne Intelligence Language Analyst and maintains fluency in five languages. He currently serves as the Superintendent of Intelligence for the 120th Air Wing, Montana Air National Guard. He has earned a BA in U.S. History from Excelsior College as well as several Language of Arts degrees from the Defense Language Institute.
George lives in Great Falls, Montana with his wife and four daughters. He has taken an active role in supporting the Resident Owned Community program and advocates for affordable housing preservation and development. George draws inspiration from individuals who find meaningful ways to serve people and is passionate about using his abilities to empower others.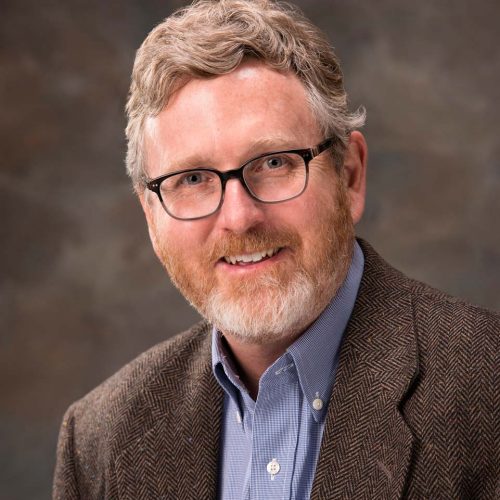 Michael O'Neil is the Executive Director of the Helena Housing Authority (HHA) which provides safe and affordable housing and related services to eligible low-income families, the elderly, and the disabled in the Helena, MT area. HHA housing programs include public housing, housing choice vouchers, tax credit affordable housing, and Permanent Supportive Housing for persons who are homeless. Michael has an extensive background in developing affordable housing, community facilities, and services across the state of Montana. He founded and led the Montana Home Choice Coalition, a statewide coalition bringing together the housing and disability communities to create better housing choices for Montanans with disabilities and seniors. Michael strongly advocates the view that quality, safe, accessible and affordable housing is the cornerstone of stable community living and a life of greater independence and dignity for all.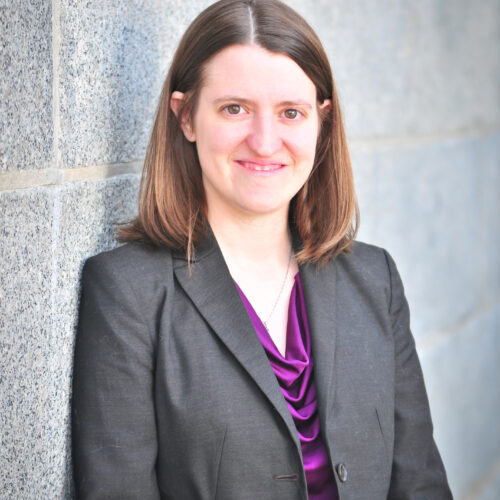 Heather O'Loughlin is the Executive Director for Montana Budget & Policy Center, a nonprofit research organization focused on advancing public policies to support families living on lower and moderate incomes. Prior to becoming executive director, Heather served as the co-director and the director of research for the organization. Over the past nine years with the organization, Heather has been part of successful campaigns to expand Medicaid, enact a refundable state EITC, and expand the state's investment in childcare. Heather also served a four-year term on the Helena City Commission from 2017-2021.
Previously, Heather served as the legislative director and policy advisor for Senator Max Baucus, managing the Senator's legislative team in Washington, DC. She received her juris doctorate from the University of Montana School of Law and a bachelor's degree in business finance and economics from the University of Montana. Heather lives in Helena, Montana, with her husband and daughter.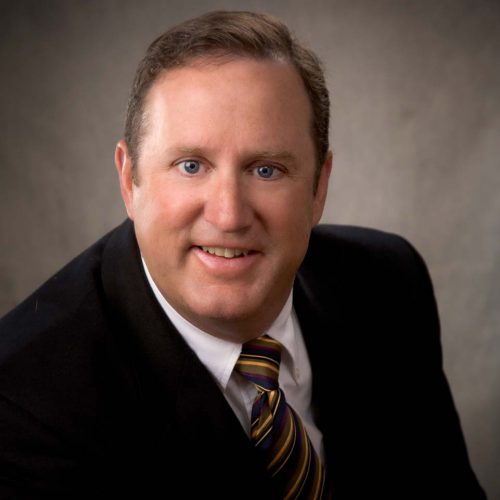 Mike is Senior Vice President/Retail Loan Manager for Glacier Bank in Kalispell. Glacier Bank has branches in Kalispell, Whitefish, Bigfork, Columbia Falls, Polson, Eureka, Libby, Ronan and Butte. Mike and his family relocated to Flathead Valley in 2006 from Colorado where he started his banking career in 1986. Mike is also a board member for Northwest Community Land Trust, , Flathead Community Foundation and AERO.
Ian is a Vice President of Mortgage Lending with Guaranteed Rate in Billings, MT. Prior to getting into mortgage lending with First Interstate Bank in 2015, Ian spent ten years with Wells Fargo researching and resolving Executive Office level cases across all business lines of the bank. This experience, combined with his passion for people, has positioned Ian to help hundreds of homebuyers realize a piece of their dreams in purchasing a home.
In 2018 and again in 2020, Ian received recognition for closing more NeighborWorks Montana loans than any other Residential Mortgage Loan Officer in the state of Montana. Ian also handled the mortgage loans for the homebuyers in the Habitat for Humanity – Mid-Yellowstone Valley from 2016-2020, with First Interstate Bank donating their efforts on these transactions.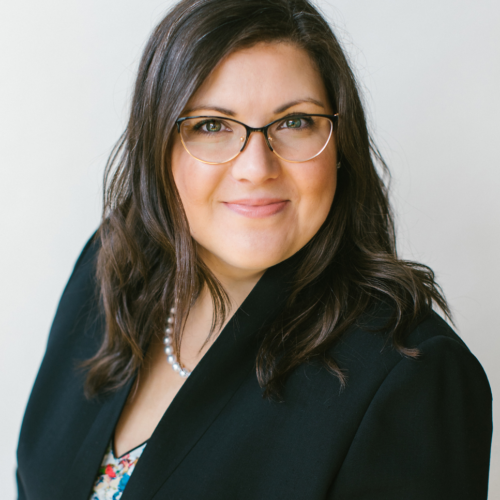 Hanna Warhank is a member of the firm's tax and transactional practice group.
Hanna grew up in the hi-line town of Rudyard, MT. After high school, Hanna attended Carroll College and graduated with a B.A. degree in Accounting and Political Science. She continued on to The University of Montana School of Law and earned her Juris Doctor in May of 2009.
In 2009, Hanna joined Church, Harris, Johnson & Williams, P.C. as an Associate Attorney, and practiced law here until 2012. In 2012, Hanna moved to Helena and worked for the law firm of Gough, Shanahan, Johnson & Waterman until 2015.
Hanna is a member of the State Bar of Montana and the American Bar Association. Hanna works mainly from Helena but is available to meet clients in both Helena and Great Falls. Her practice focuses on business and estate planning, taxation, estate and trust administration, and real property.