Naomi is the Housing Network Coordinator for NeighborWorks Montana, working with our partners across the state to help Montanans to improve their financial situations, find housing they can afford, and give them the tools to be successful renters and homeowners. She serves as primary point of contact for education and counseling services for NWMT partners and clients and she maintains and helps build partner relationships with other important partners outside current NWMT partner networks.
She is a familiar face with NWMT having previously worked for our partner in Kalispell, providing homebuyer education and counseling to hopeful homeowners. She brings an extensive background in helping people in vulnerable situations and is a HUD Certified Housing Counselor.
Naomi is a fourth generation born and raised in Montana. She graduated from Flathead High and attended college at Eastern Washington University, graduating with a BA in Psychology.
Outside of work she is the President of Kalispell Lion's Club and also serves as the Community Service Coordinator for the club. She is a member of both the Montana Coalition to Solve Homelessness and the Montana Native Homeownership Coalition. She is married with two daughters, a stepdaughter, and two grandsons. Naomi loves being home in Montana and enjoys hiking, kayaking, traveling, and reading.
Naomi is passionate about bringing people across the state together to help Montanans improve their financial situations and find and maintain safe affordable housing.
Housing Network Coordinator
P: 406.300.8610
Email Naomi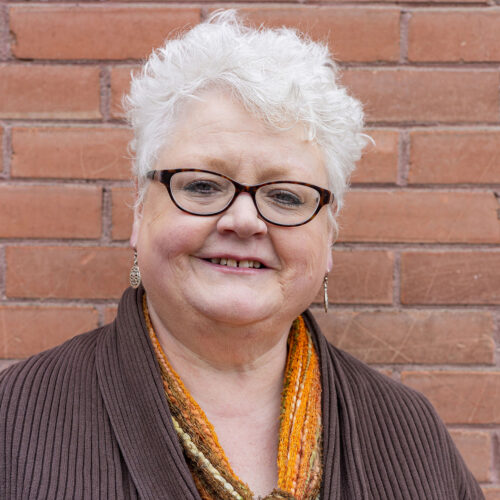 Lori has been with NeighborWorks Montana for 13 years working in the lending department as a Loan Specialist. Lori brings a vast amount of knowledge to the world of lending. She spends her days processing, underwriting and closing subordinate mortgage loan applications for closing cost assistance, down payment assistance and GAP financing. She's known around the office to occasionally break out in random song and dance. Lori is highly motivated by finding purpose in her work and feeling like she's part of a movement to help repair the world.
When she's not at work, she loves spending time with her family, especially her grandson Ralston and her rescue cat, Adele.