Interested in joining our team?
Thank you for your interest in employment opportunities with NeighborWorks Montana. Look for our latest job openings and employment opportunities to be posted here. NeighborWorks Montana requires the completion of a NeighborWorks Montana Application for all job openings. Resumes will not be accepted in lieu of mandatory completion of a NeighborWorks Montana application. However, resumes may be included as an attachment to the required application. Note: Applications will only be accepted for current job openings. Please contact Mary Jo White for further information.
NeighborWorks
17 5th Street South
Great Falls, MT 59401
[email protected]
(406) 604-4540
Mailing Address: P.O. Box 1025 Great Falls, MT 59403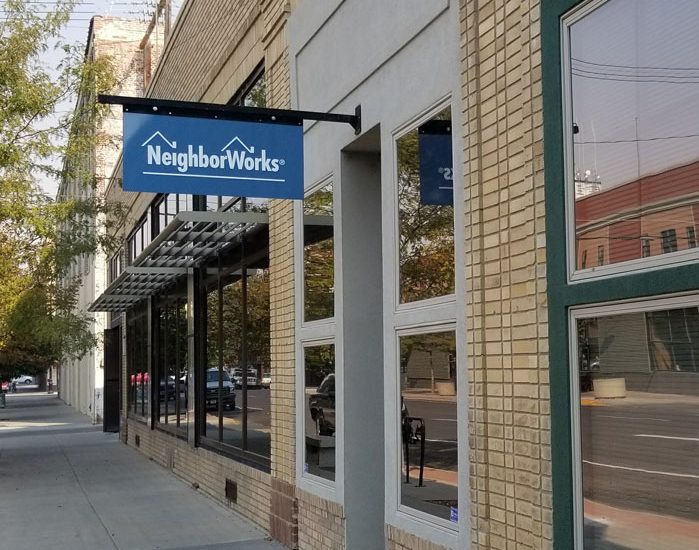 ROC Program Specialist II
NeighborWorks Montana is seeking an experienced team member to be part of our Resident Owned Community (ROC) program team.  This position provides program support to residents and board members in the ROCs across Montana through direct service and remote collaboration tools. ROC is a unique program that supports homeowners in manufactured home communities to purchase their land and operate their communities for long-term housing stability and affordability.
Expertise and experience necessary for success in this position include community organizing, organizational development, adult education, project management, finance and resource development and management. This position requires that staff become familiar with a wide range of topics that concern residents of manufactured housing community cooperatives.
Ideal candidate will be located in Missoula, MT; however, remote work is possible for the right candidate. Frequent evenings and weekend meetings required. Requires valid driver's license and reliable and insured vehicle. Travel required in and out of state.
Benefits include: Medical, Dental, Vision, Short Term Disability, Life Insurance, and 401K. Also included:  Paid Holidays, Vacation, Sick, and Personal Leave.
Please submit application, resume and cover letter to Mary Jo White at [email protected]. This position will remain open until filled.
DOWNLOAD POSITION SUMMARY       DOWNLOAD APPLICATION       LEARN MORE ABOUT THE ROC PROGRAM
Start Date: TBD
Function: ROC Program Support
Education: BA/BS/Undergraduate Degree
Experience: 3 years
Travel: 20-30%
Location: Missoula preferred
Job Type: Full-Time
Job Duration: Permanent
Salary: $20 to $25