Interested in joining our team?
Thank you for your interest in employment opportunities with NeighborWorks Montana. Look for our latest job openings and employment opportunities to be posted here. NeighborWorks Montana requires the completion of a NeighborWorks Montana Application for all job openings. Resumes will not be accepted in lieu of mandatory completion of a NeighborWorks Montana application. However, resumes may be included as an attachment to the required application. Note: Applications will only be accepted for current job openings. Please contact Maureen Rude for further information.
NeighborWorks
17 5th Street South
Great Falls, MT 59401
[email protected]
(406) 604-4540
Mailing Address: P.O. Box 1025 Great Falls, MT 59403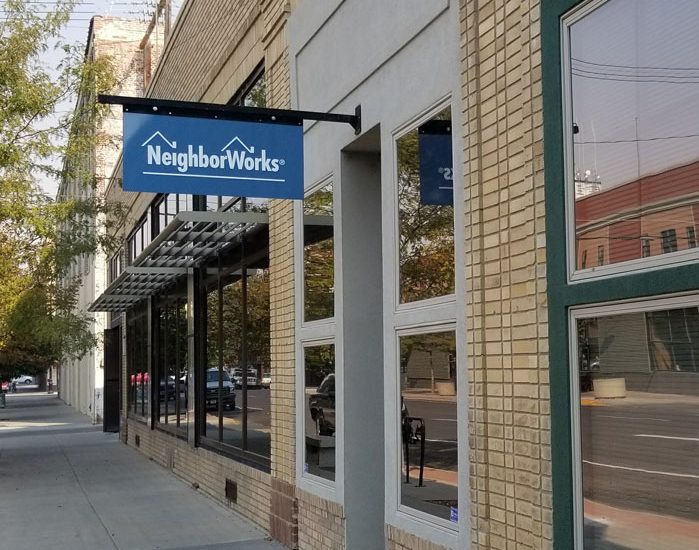 Loan Processor
Start Date: TBD
Function: Loan Processing
Education: High school diploma or equivalent
Experience: 3 years
Travel: 5-15%
Location: Great Falls, MT
Entry Level: 7
Job Type: Full-Time
Salary: $14.00 to $17.00
Essential Duties and Responsibilities: Perform tasks required to ensure initial disclosure packages to borrowers and loan files are complete and accurate. Provide excellent customer service by effectively communicating and cooperating with internal and external customers.
Minimum Qualifications: High School Diploma or GED and three years relevant experience with strong preference for experience with mortgage processing. Demonstrated knowledge and experience with financial institution computer systems and software and data processing. Knowledge of or training in mortgage documentation, vocabulary, and compliance requirements required. High attention to detail and excellent organizational skills required. Positive attitude and proven ability to work in a small team environment. Proven ability in oral and written communications. Applicant/incumbent must have an aptitude for financial details and the ability to understand established lending requirements.
LOAN PROCESSING
• Handle phone calls and emails regarding loan programs
• Review initial loan submissions to ensure that required documentation is provided by the first mortgage lender or partner within one day of receipt of the loan file
• Set up loan in loan processing software and complete initial disclosures in an accurate and timely manner, including sending out disclosures as required by lending rules and regulations
• Verify data collected and determine whether it meets guidelines or if other documentation is needed
• Set up loan file in folders (or digitally, when appropriate) using program checklists
• Calculate income and review assets and liabilities for adherence to guidelines based on loan program borrower is applying for
• Prepare and process credit documents for review of loan specialist, obtain additional information during approval process
• Assist with preparation of loan closing documents, including accurate updates of documentation needed
• Accurately update application information throughout process
• Track pipeline weekly (or more often if needed) with Loan Specialist and manager
• Review closed loan packages for completeness, follow up on missing or inaccurate documentation when necessary
• Maintain loan log information
READ COMPLETE JOB DESCRIPTION, QUALIFICATIONS & RESPONSIBILITIES
Please submit application, resume and cover letter to Mary Jo White at [email protected], or mail to PO Box 1025, Great Falls, MT 59403, Attention Mary Jo White.  All three documents are required