Interested in joining our team?
Thank you for your interest in employment opportunities with NeighborWorks Montana. Look for our latest job openings and employment opportunities to be posted here. NeighborWorks Montana requires the completion of a NeighborWorks Montana Application for all job openings. Resumes will not be accepted in lieu of mandatory completion of a NeighborWorks Montana application. However, resumes may be included as an attachment to the required application. Note: Applications will only be accepted for current job openings. Please contact Mary Jo White for further information.
NeighborWorks
17 5th Street South
Great Falls, MT 59401
[email protected]
(406) 604-4540
Mailing Address: P.O. Box 1025 Great Falls, MT 59403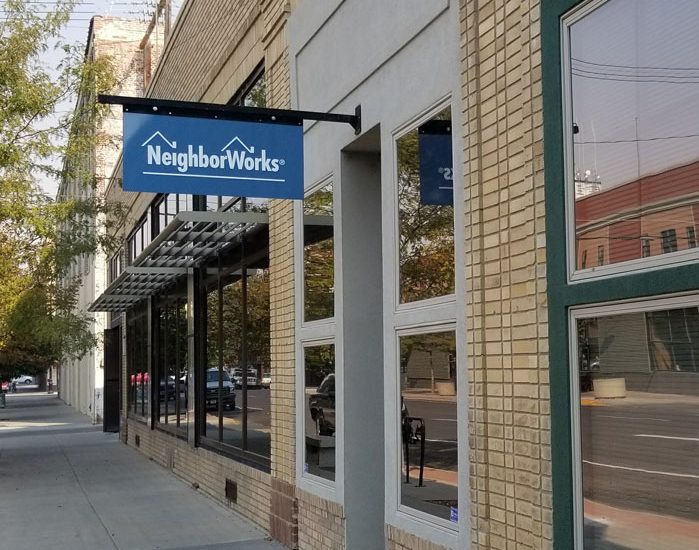 ---
Community Land Trust Executive Director
Northwest Montana Community Land Trust is looking for an Executive Director. The Executive Director will be the sole staff and will work closely with the board of directors to execute organizational mission and to facilitate and foster organizational growth. The organization currently has 54 homes in the land trust in Kalispell and is looking to expand. Position starts as part time, at 20-30 hours per week. Prior understanding of the Community Land Trust homeownership model is preferred. Executive Director will be responsible for building relationships within the community and fostering financial growth through grant writing and the creation of income producing lines of business for the organization. Must have strong advocacy instincts in order to grow organization in a way that will benefit current and future homeowners.
Please submit application, resume and cover letter (all three documents are required) to Mary Jo White at [email protected], or mail to PO Box 1025, Great Falls, MT 59403, Attention Mary Jo White.
Start Date: TBD
Function: Executive Director
Education: BA/BS in Business, Human Services, Education or Related field
Experience: or 5 years of related duties
Travel: 10-15%
Location: Kalispell, MT
Entry Level: Exempt
Job Type: Part-Time
Salary: $48k – $54k depending on experience