Interested in joining our team?
Thank you for your interest in employment opportunities with NeighborWorks Montana. Look for our latest job openings and employment opportunities to be posted here. NeighborWorks Montana requires the completion of a NeighborWorks Montana Application for all job openings. Resumes will not be accepted in lieu of mandatory completion of a NeighborWorks Montana application. However, resumes may be included as an attachment to the required application. Note: Applications will only be accepted for current job openings. Please contact Mary Jo White for further information.
NeighborWorks
17 5th Street South
Great Falls, MT 59401
[email protected]
(406) 604-4540
Mailing Address: PO Box 1025 Great Falls, MT 59403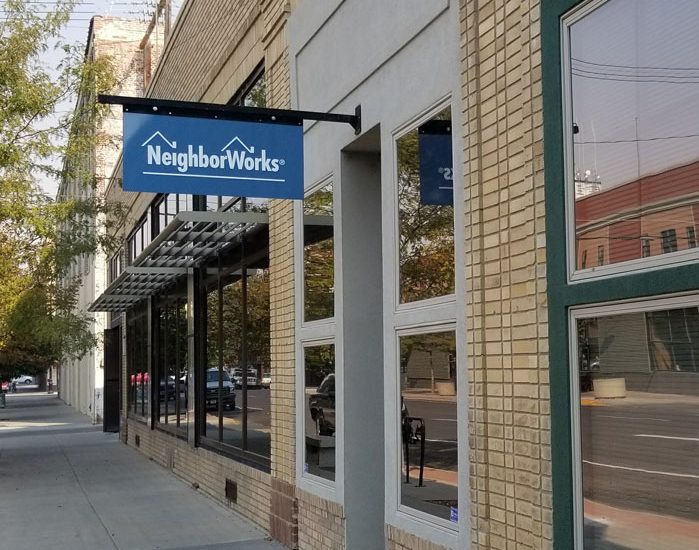 Current Job Opportunity: Real Estate Lending Specialist
NeighborWorks Montana is looking for a team member for our real estate lending department. The right person for this position will have knowledge of financial and lending requirements.
The right applicant will also enjoy great benefits that include medical, short-term disability, life insurance, and a 401K with employer match. Dental and vision are offered at employee's expense. Benefits also include paid holiday, vacation, sick, and personal leave.
JOB SUMMARY: Key staff person supporting NWMT's Real Estate Development and Acquisition (REDA) lending program, working with the Real Estate Lending Manager to deploy, maintain, and service NWMT REDA loans. This program supports the preservation and creation of affordable housing across Montana. Specialist will receive, compile, and prepare documents for review and ensure continued success of the REDA program through file maintenance, loan servicing, and annual reviews. Staff will interact with loan clients, housing developers, nonprofit partners, state and local government, and funders.
MINIMUM QUALIFICATIONS: High School Diploma or GED and three years of relevant education and/or experience with a preference for experience with real estate or finance sectors. Types of knowledge and training background to include some portion of the following: lending documentation and vocabulary, lending compliance, grant compliance, analyzing and interpreting financial data of non-profit or for-profit entities. High attention to detail and excellent organizational skills are required. Positive attitude and proven ability to work in a small team environment. Proven ability in oral and written communications. Extensive experience in Microsoft Excel, Word, Outlook, and basic familiarity with accounting principles. Applicant must have an aptitude for financial details and the ability to understand established lending requirements.
Click HERE to view the full job description. Click HERE to download the application.
Please submit your application, resume, and cover letter to Mary Jo White at [email protected]. Interviews will begin the first week of July.
NeighborWorks Montana is an equal opportunity employer.
Start Date: TBD
Education: High School Diploma or Equivalent
Experience: 3 years
Travel: 5 to 10%
Location: Great Falls preferred
Job Type: Full-Time
Salary: $18 – $20 per hour