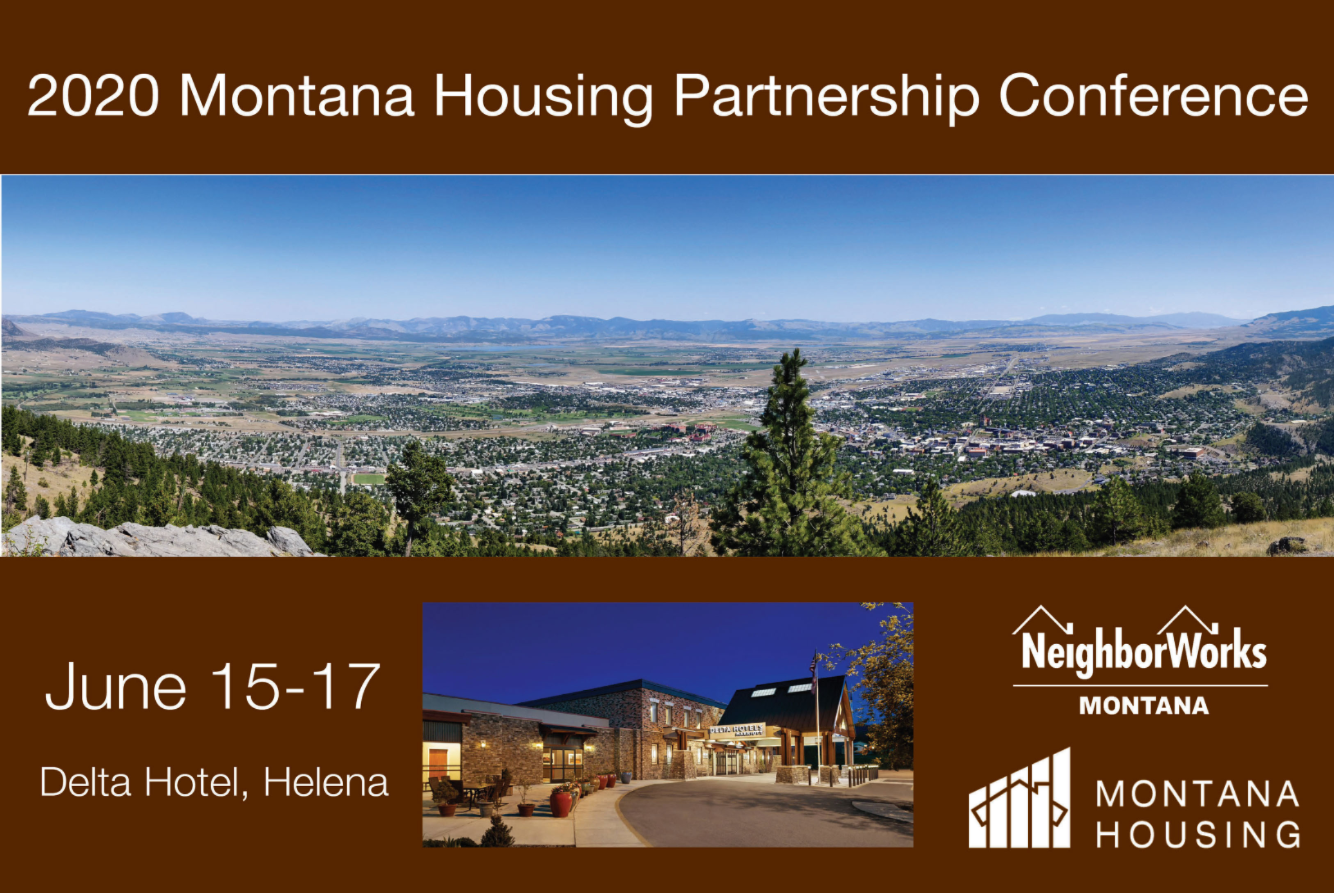 February 13, 2020 Update 
The 2020 Housing Partnership Conference is coming up June 15-17, at the Delta Hotel in Helena, Montana. Planning is well underway, and registration is scheduled to open on March 2 with early bird prices.
This year's plenary speakers are booked, and we are excited for them to share their knowledge and ideas with all of you. We will be joined by Rural Sociologist and Senior Research Fellow for the University of Minnesota Extension, Ben Winchester; Senior Vice President of Artspace, Greg Handberg; and Communication Coach and Owner of Elkins Consulting, Sarah Elkins. On Tuesday afternoon we are thrilled to offer four tours for you to choose from, each with their own focus to help maximize your experience. We will also have a wonderful opportunity to network with others while appreciating our state's history during the Networking Reception being held on Tuesday, June 16, at the Montana Historical Society.
You won't want to miss this year's conference, so stay tuned for more information!
Events like this one are only made possible with great partnerships, and we would love to have you as an event sponsor! Opportunities are filling up quickly, please contact Michelle Rogers at [email protected] or by calling 406-604-4547 for more information.
______________________________________________________________________________________________________________________________________
January 2020 Update
You won't want to miss the 2020 Montana Housing Conference in Helena! This is the premier conference that brings together everyone from across that state who works with housing, healthcare, community development and revitalization, and human services.
Planning has begun and this year's conference promises to be packed with opportunities for networking, professional growth, and in-depth discussions. Sessions will include helpful information about housing, homelessness, health and housing, strengthening our communities, and so much more.
Watch for upcoming announcements about conference registration, lodging, and event activities.