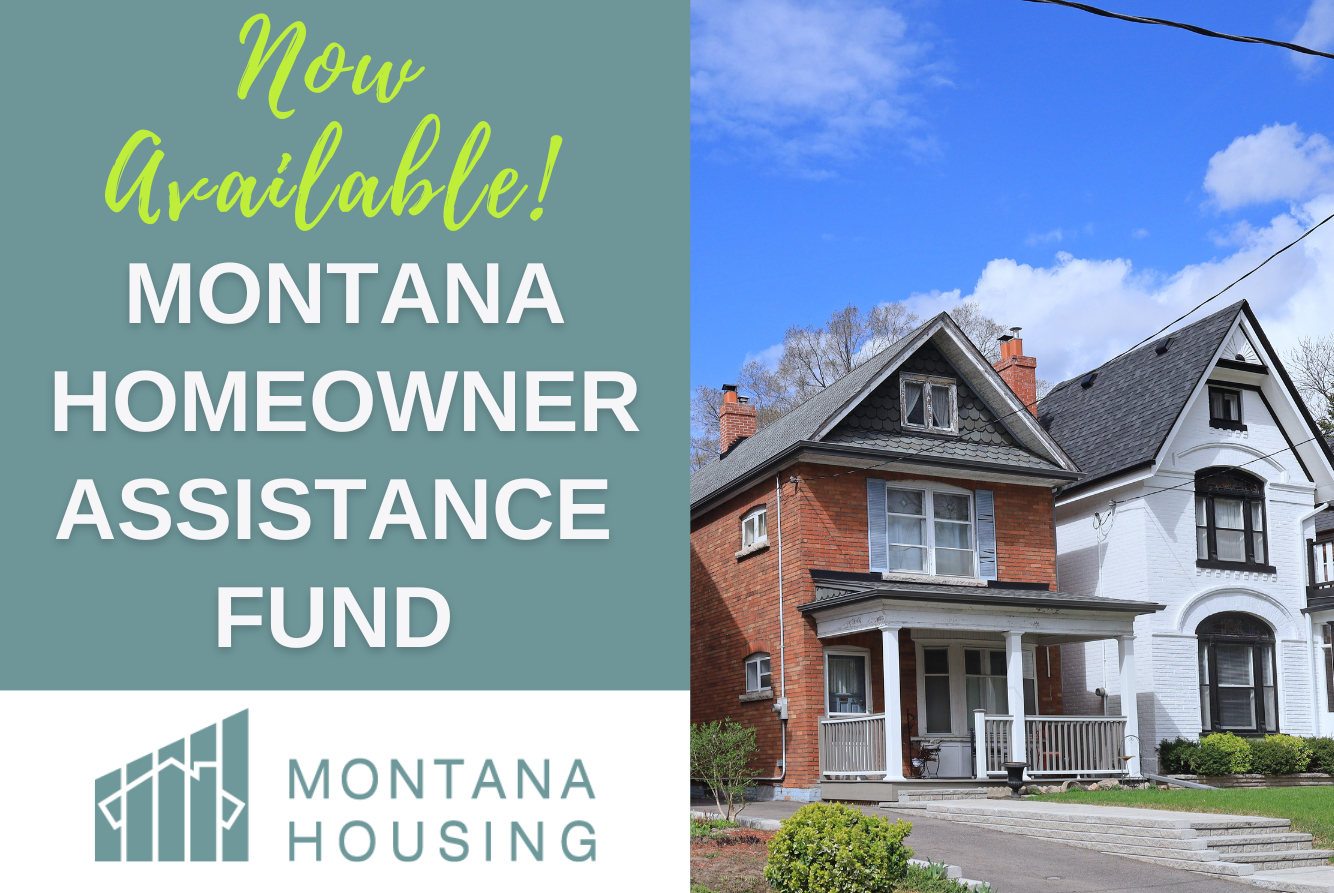 The Montana Homeowner Assistance Fund, in accordance with federal legislation and U.S. Treasury guidance, is now available to eligible homeowners in Montana to mitigate financial hardships associated with the coronavirus pandemic by providing funds to prevent homeowner mortgage delinquencies, defaults, foreclosures, loss of utilities or home energy services, and displacements of homeowners experiencing financial hardship after January 21, 2020.
Visit housing.mt.gov/Homeownership/Homeowner-Assistance-Fund for full details. Please encourage your clients to call their mortgage provider before beginning an application. If clients have questions, they are also welcome to reach out to the NWMT network of housing counselors (find local information at nwmt.org/partners).
Gross household income cannot exceed 150% AMI. Additionally, 60% of funds available must target Montanans whose gross household income does not exceed 100% AIM.
Funds will be available for qualified expenses and hardship related to the homeowner's primary residence.
Homeowners must be able to confirm their ability to continue making their mortgage payments.
Financial hardship means a material reduction in income or material increase in living expenses associated with the coronavirus pandemic that has created, or increased, a risk of mortgage delinquency, mortgage default, foreclosure, loss of utilities, or home energy services, or displacement for a homeowner.