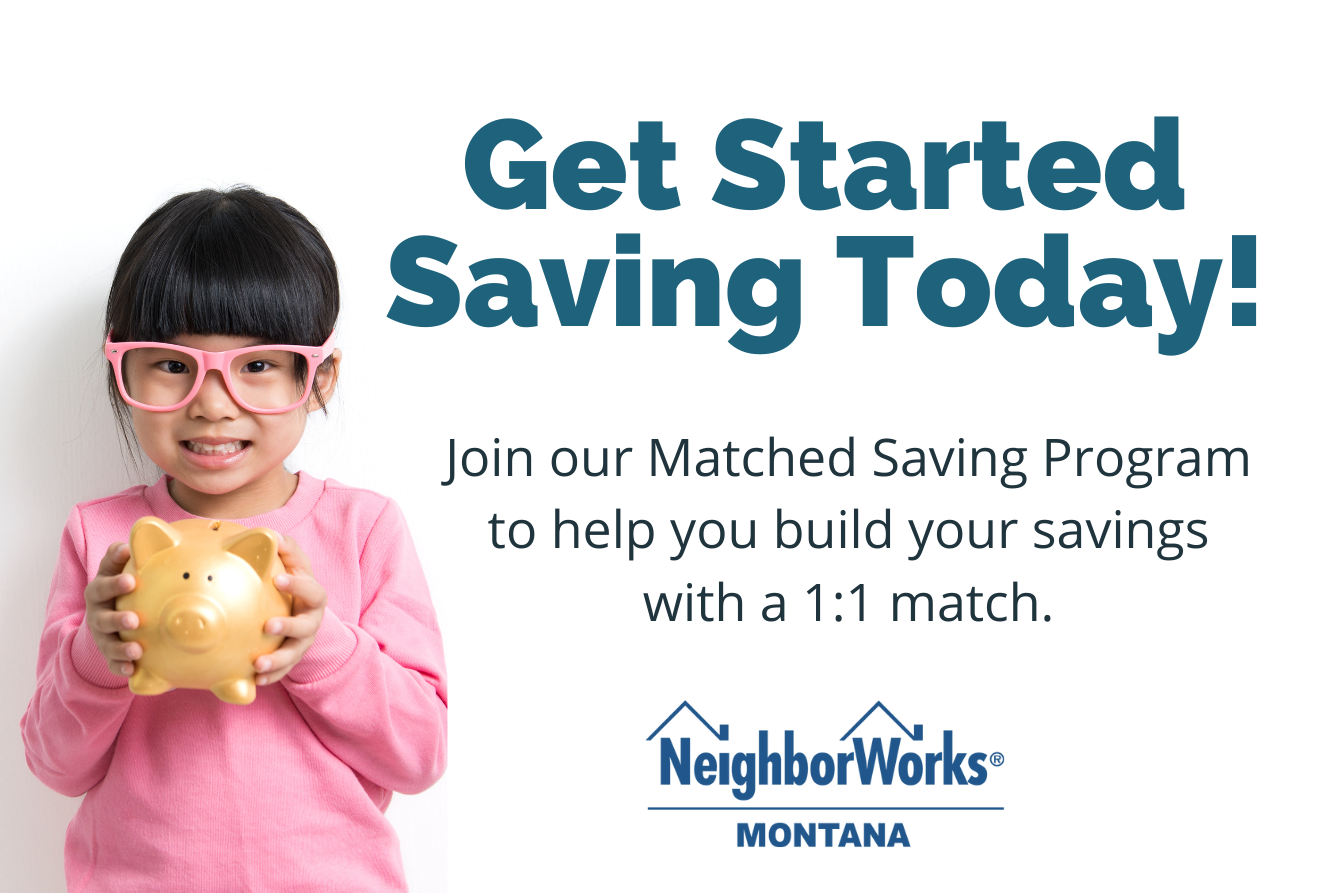 Please note: as of 7/13/2023 this program is currently on hold.
NeighborWorks Montana now has a Matched Savings program available!
A matched savings program is a powerful tool for you to use to build a habit and practice of saving. This program also offers you quality financial education and counseling with our network of certified housing counselors, giving you the tools you need to have healthy finances and be prepared for unexpected expenses.
How the program works
From our experience, we know financial coaching can help Montanans improve their credit score, decrease their debt, and increase their savings.

Participant requirements

Find a financial counselor near you
It's time to take advantage of this program and give yourself the peace of mind that comes with a stable budget and a saving account you can count on. Counselors in our network are able to meet with you in person, over the phone, and often over video. Look below and reach out to a counselor near you. If you don't see a counselor near you, please feel free to reach out to Naomi Valentine at NWMT.