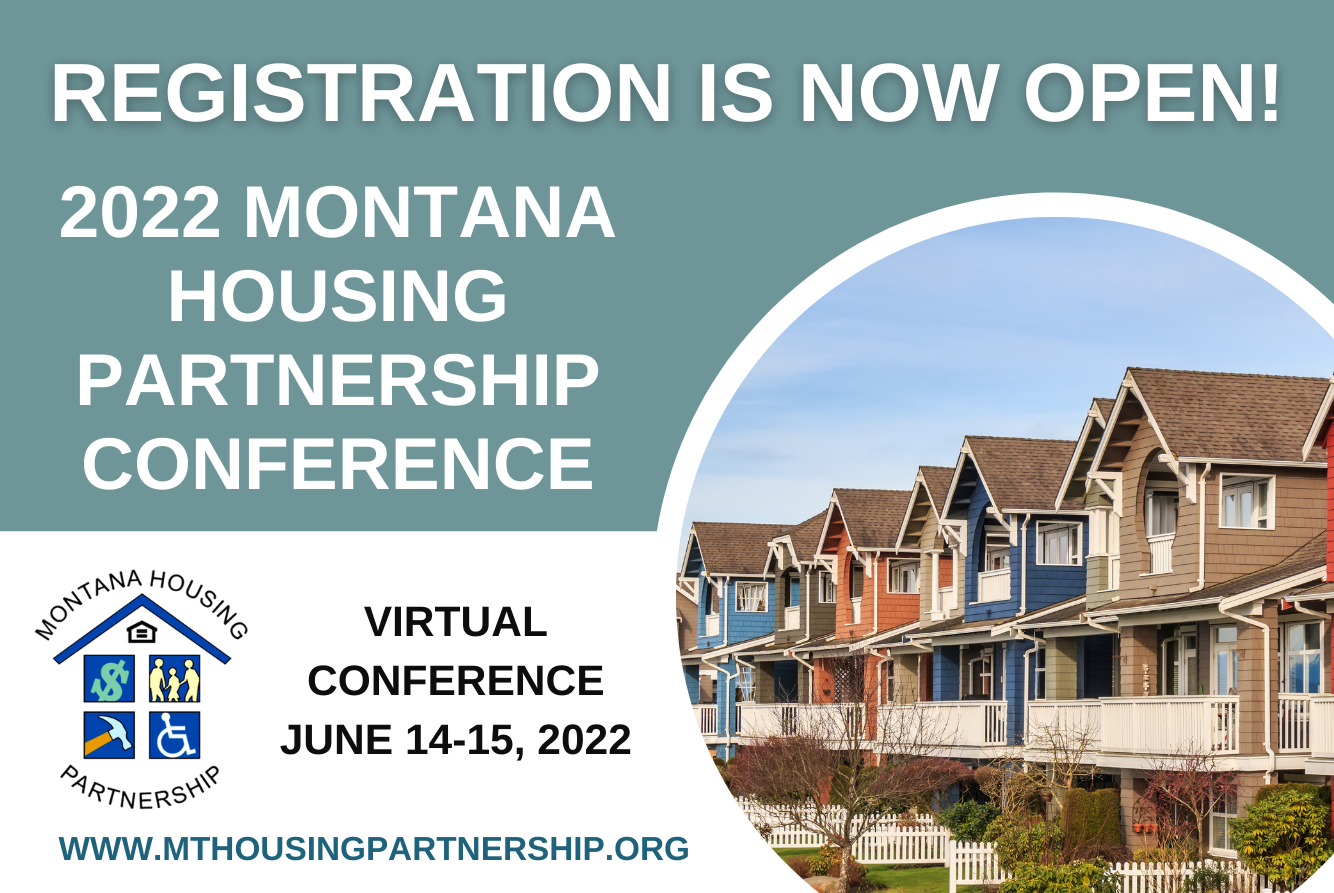 Registration for the 2022 Housing Partnership Virtual Conference is now open! The virtual conference will be held June 14-15.
Like last year, we will use the Whova platform, allowing for ease of use and networking among both peers and sponsors. It also allows participants to return to the platform and view content from sessions they may have missed.
The conference will offer more than 20 sessions, as well as both virtual and in-person networking opportunities.
The registration fee is $150 for individuals. Organizations can purchase tickets to cover up to 10 staff and/or board members for $500. When you purchase organization tickets, we will be in touch to gather individual information.
The People's Choice Award is back this year! Thanks to sponsor Enterprise Community Partners, when you register, you will have the opportunity to nominate a Montana organization you think is doing incredible work. The organization with the most votes at the end of the conference will receive $3,000 to put toward making a promotional video for the work they are doing.
You won't want to miss this year's conference, so visit MTHOUSINGPARTNERSHIP.ORG to register.  Be sure to register before April 25 to be guaranteed to receive special conference swag in the mail.

Join us as a sponsor!
Events like this are only made possible with great partners; we would welcome your sponsorship. Opportunities are filling up quickly; click here for more information and to sign up. Sponsorship questions? Contact Michelle Rogers at [email protected].
Thank you to each of our current sponsors!