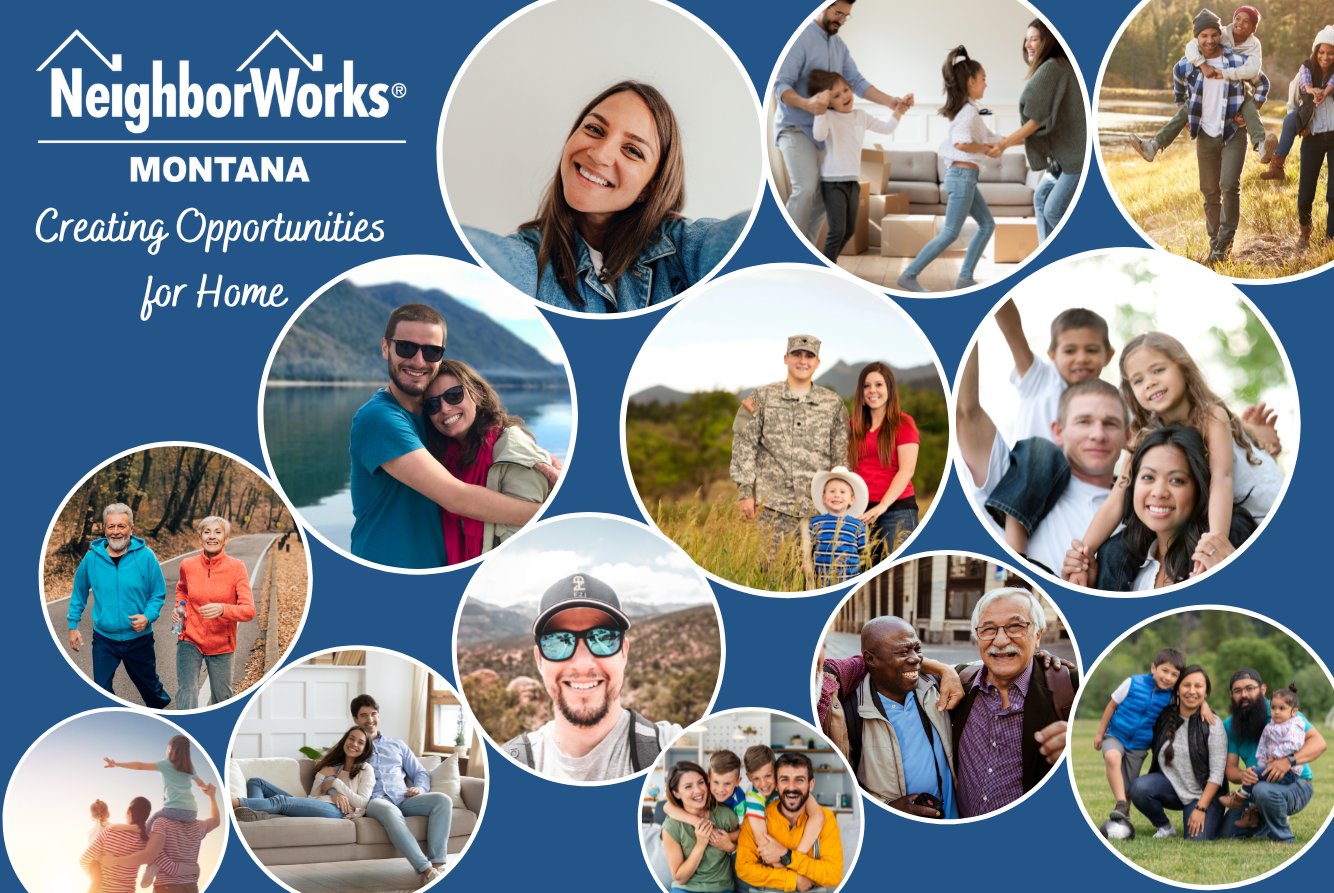 With the current economy, many of us in Montana find ourselves struggling financially. NeighborWorks Montana and our statewide partners want you to know that you are not alone. We hope you find the tips and resources below helpful, but please know you can also reach out to us at any time.
If you are a renter or homeowner, please also know that the State currently has programs that may help you stay in your home or apartment.
Emergency Assistance Programs:
This document lists NeighborWorks Montana and our housing counselor partners, in addition to statewide and national organizations for services you may be seeking due to current situations.
What to do when you find yourself struggling to keep up
There is a lot of worry and stress that comes when we find ourselves facing being unable to pay our bills and buy necessities like food and medicine. With raising interest rates and price hikes on virtually everything, getting behind can happen fast. Having tools and tips to use and acting fast can help you get back on track, reducing your worry and stress as well!
Our Money Management Tool is designed for home use and includes more information about the four steps mentioned below.
Take control and have a plan
Create a budget: prioritizing needs that must be met first (budget template).
Make a list of all your creditors including their name, contact information, account number, and payment information (contacts template).
Plan to contact different service providers and creditors to see if they have assistance or deferral plans in place. Contact with them is crucial and can often lead to them working with you through programs they may have available.
Research other assistance that might be available in the community to take some of the strain off your finances.
Resources:
Reduce your grocery bill
For many of us in Montana, our grocery bill has exploded along with our gasoline bills. According to "How Much Food Costs in Montana, Compared to the Nation" (source montanarightnow.com), "In Montana, a family of four can expect to spend an average of $9,782 on food in 2022, the 24th highest amount among states, according to the EPI's Family Budget Calculator. This amount assumes a nutritionally adequate diet for two adults and two children where almost all food is bought at a grocery store and prepared at home."
A few easy tips to use to help bring down your grocery bill include:
plan your meals for the week
have a grocery list and stick to it
don't go shopping while hungry
check store ads while meal planning
take advantage of loyalty programs at your grocery store
repurpose leftovers for another meal, or take them for your lunch
use recipes that require five or fewer ingredients
have one meatless dinner per week
order your groceries ahead for pick up
Resources:
It's okay to ask for help!
If you are currently experiencing one or more of these issues, please visit https://www.nwmt.org/housing-stability-counseling/ to see if reaching out to one of our housing counselors for guidance makes sense for you.
Have been served with an eviction or foreclosure notice?
Experienced a loss of income or an increase in expenses?
Finding it difficult to consistently pay your monthly obligations?
Living in an unsafe or unhealthy environment due to housing conditions?
MORE RESOURCES THAT MAY BE ABLE TO HELP!
NeighborWorks Montana Partners:
State Resources:
Consumer Protection:
Mental Well-Being:
National Resources: