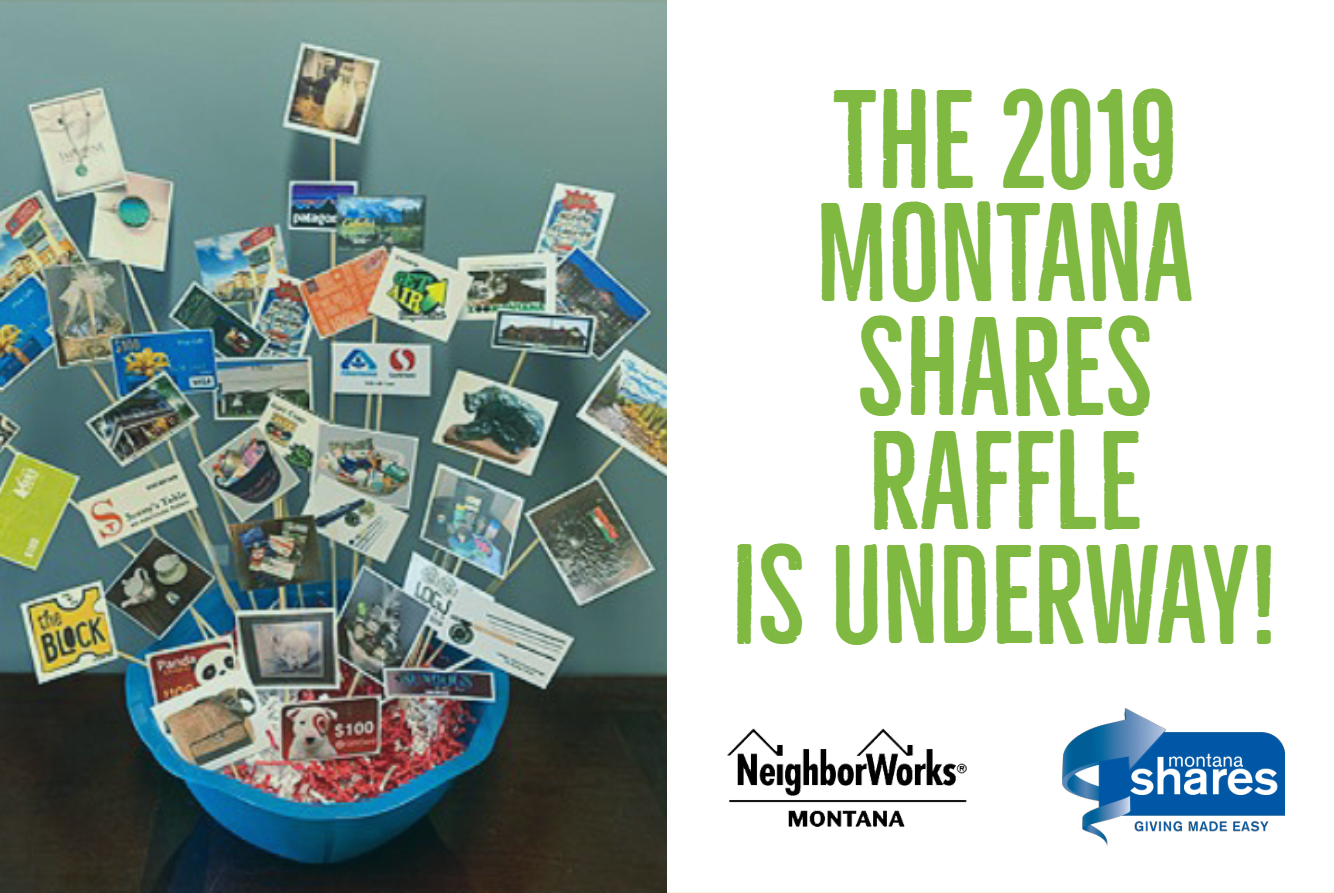 The 2019 Montana Shares raffle is open, and you won't want to miss the chance to win some of the great prizes. The raffle will be held on Friday, September 13 and you need not be present to win.
There are 39 awesome prizes, including nine prize packages! Click HERE to read more about each of the prizes and to print the raffle tickets. Please mail your check and the raffle tickets to:
Montana Shares
PO Box 883
Helena, MT 59624
NeighborWorks Montana is a participant with Montana Shares, a partnership of Montana-based nonprofit groups devoted to improving the quality of life in communities throughout Montana. To learn more about Montana Shares, visit montanashares.org, and connect with them on Facebook.