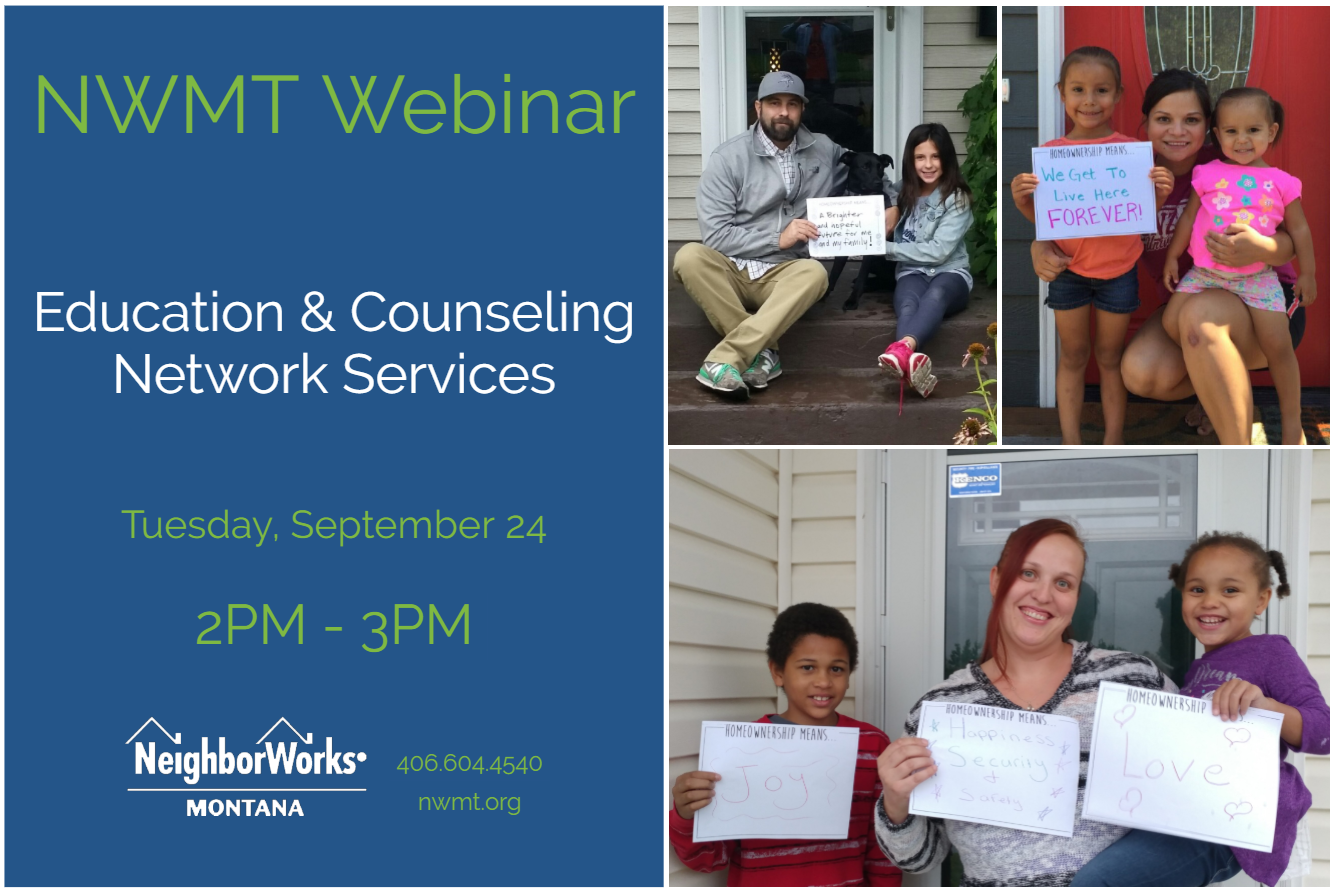 Join Hanna Tester, Network and Compliance Specialist and Lori Yurko, Loan Specialist as we take an in-depth look at our statewide partner network. NWMT's network of 15 partners provide housing counseling and education services that can open your clients up to great down-payment assistance loans, which we will also touch on.
This webinar will be great for mortgage lenders, real estate professionals, and those who work in the housing and human resource industries.
We will be joined by one of our housing counselors, as well as a real estate professional and lender, who can give you first-hand customer accounts and answer any questions you may have.
REGISTER FOR WEBINAR