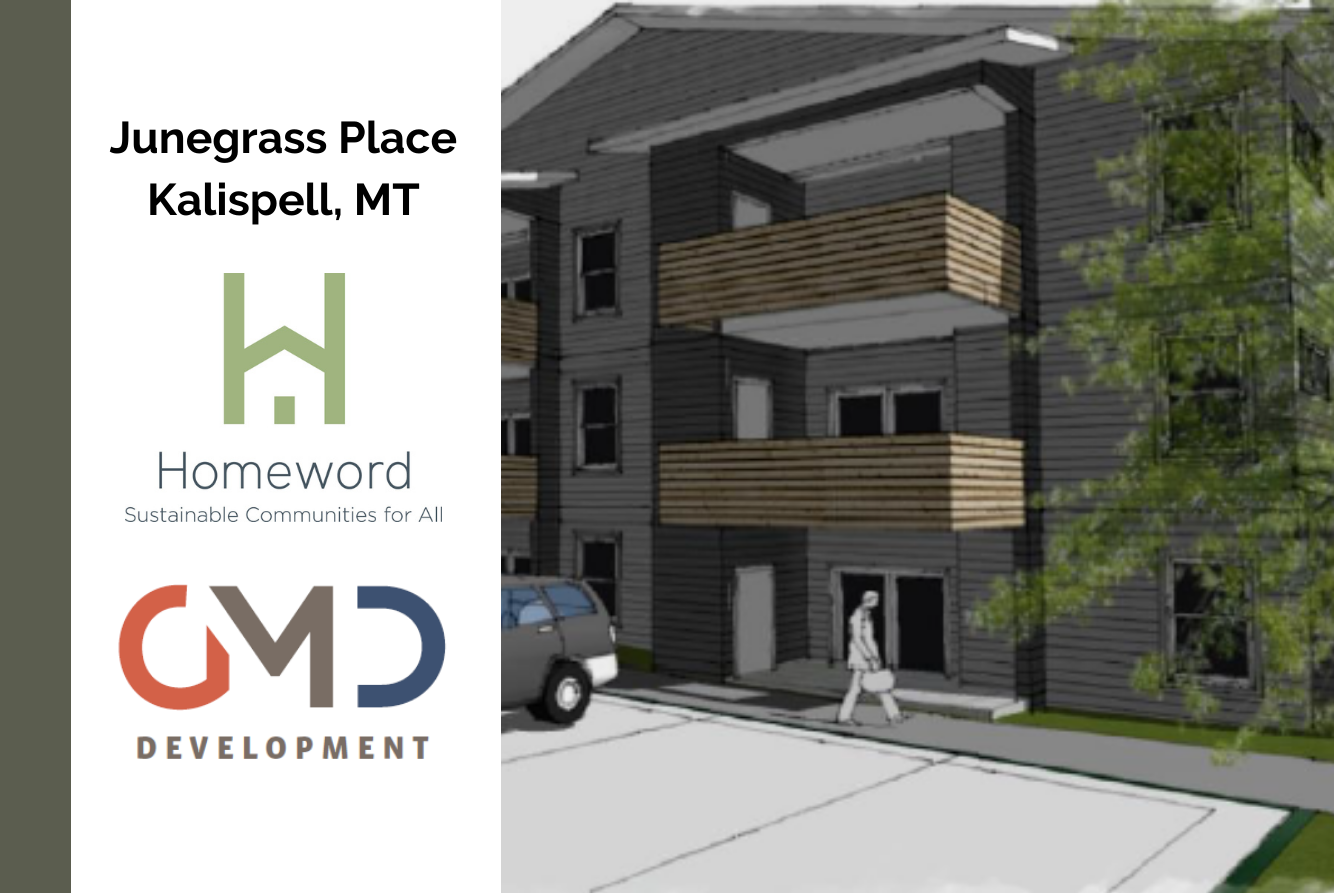 Junegrass Place is a combination 4% and 9% Low Income Tax Credit (LIHTC) project that will create 138 rental homes for families living in Kalispell, Montana.
This new construction project will be located in the north-central section of Kalispell with access to the downtown area as well as many of the services and employment opportunities for Kalispell residents.
Junegrass Place will fill a very strong need in the community for affordable rental units for very low to low-income families while providing rents between 27% and 44% below market rate. The project will include a mix of one to three-bedroom homes designed to meet the needs of a variety of household sizes and special needs populations.
NeighborWorks Montana was honored to provide a predevelopment loan to support this project in the beginning phases and looks forward to seeing the finished homes built.
This is a project by Homeword and GMD Development. More to come as the project gets closer to construction.