Montana Housing Partnership can't thank you enough for joining us for the 2022 Montana Housing Partnership Conference! This year's conference was packed full of informative content and meaningful conversation. It was also packed with laughter, sharing, and engagement. You as attendees brought your vast experience, a passion for learning more, and a collaborative spirit to the conference. From all of us with the Montana Housing Partnership, we thank you for making this year's conference so memorable!
Being virtual again this year was bittersweet because we really wanted to be back in person, but we appreciate your understanding for what turned out to be an incredible conference! As we look to next year, we do sincerely hope to be back in person and hope you will join us in 2023 for another dynamic conference.
Here are a few highlights from this year's conference:
392 attendees from 11 states
3 plenary sessions and 14 breakout sessions
68 presenters representing California, Colorado, DC, Massachusetts, Montana South Dakota, Texas, and Washington
25 amazing national and regional sponsors
8 scholarships awarded
$2,500 donated to the Montana Native Homeownership Coalition thanks to Give Back Sponsor, GMD Development
$3,000 awarded to the Youth Action Board (YAB) of the Youth Homeless Project through the Montana Continuum of Care Coalition, thanks to the People's Choice Award Sponsor, Enterprise Community Partners
Tons of networking and fun with 1,186 messages sent between attendees, 98 photos shared, and eight in-person events
PEOPLE'S CHOICE AWARD WINNER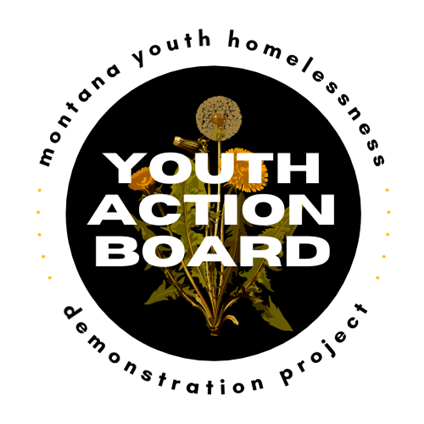 We are happy to announce that the Youth Action Board (YAB) of the Youth Homeless Project through the Montana Continuum of Care Coalition is the winner of this year's People's Choice Award! It was a close race and there were so many amazing and worthy organizations. YAB will receive $3,000 toward the production of a video for their organization. This award was sponsored by Enterprise Community Partners.
COMMUNITY GIVE BACK RECIEPENT
With much gratitude to our sponsor, GMD Development, this year's Community Give Back funds have been given to the Montana Native Homeownership Coalition. This Coalition is committed to creating and fostering homeownership opportunities for Montana's Native Community.
Montana is home to thousands of tribal citizens living both on and off the reservation areas, many with inequitable access to adequate housing stock and homeownership opportunities. A steering committee made up of diverse stakeholders is guiding data gathering and planning efforts to form a statewide coalition to increase the flow of mortgage financing to Native Americans across the state and from the seven reservation and twelve tribes in Montana. Together, we circle the entire state!
SESSION RECORDINGS AVAILABLE
Attendees, don't forgot that you can use the Whova website and/or mobile app to continue conversations and view all of the sessions. This feature will be available for three months on the Whova website and six months on the Whova app.
THANK YOU TO OUR 2022 SPONSORS!
Please join us in recognizing the amazing sponsors who supported the 2022 Montana Housing Partnership Conference. Their dedicated and generous support is vital to an event like this and we can't thank them enough for affirming the work we all do. Please visit their websites by clicking their linked names below.