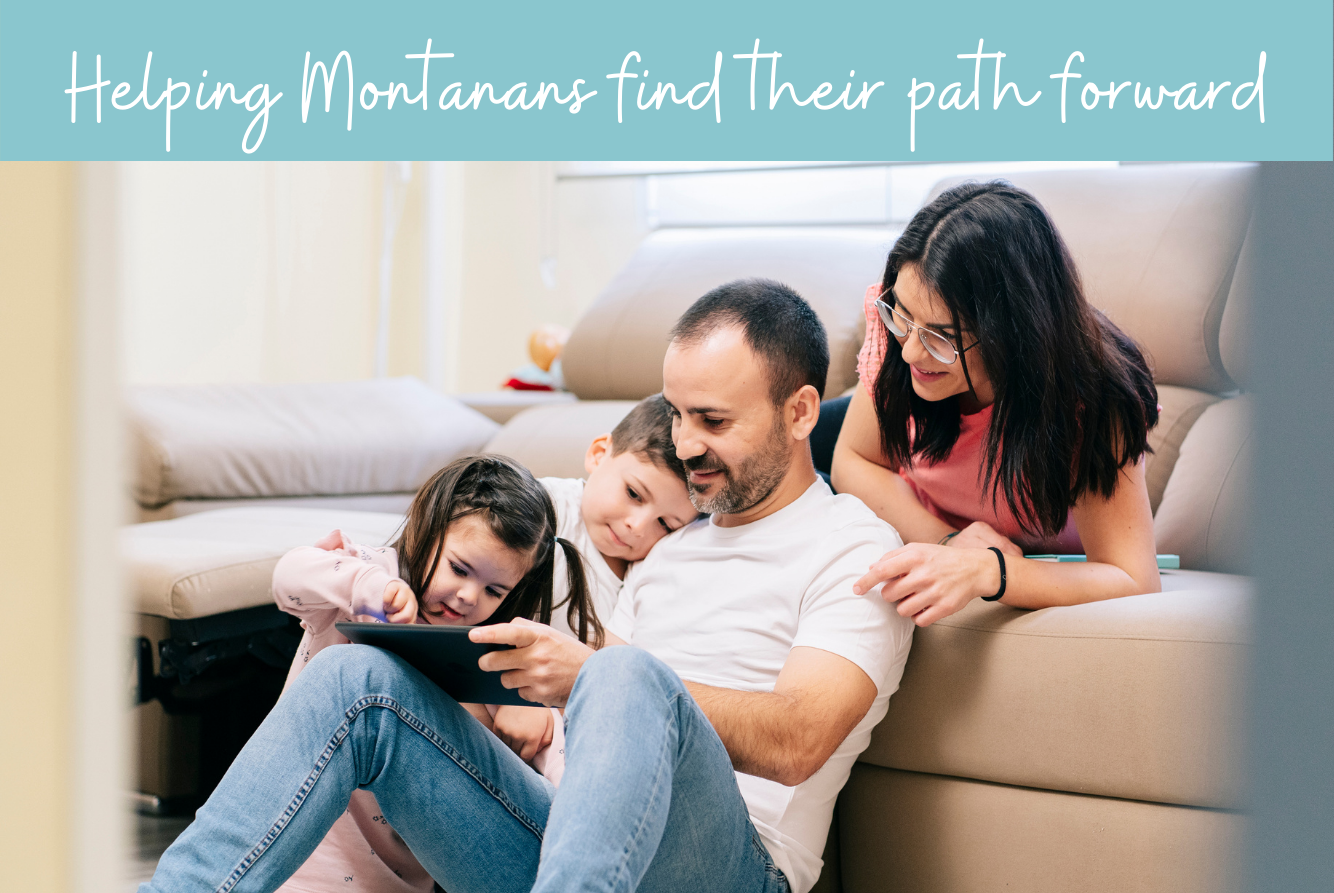 NeighborWorks Montana and the Montana Housing Counseling Network have recently expanded services to offer Housing Stability Counseling. This service expansion links clients across the state to HUD-certified and trained Housing Counselors who can:
Help navigate applications for emergency housing assistance
Help communicate with landlords and mortgage services
Connect clients with a lawyer who may be able to provide legal guidance
Help provide guidance and next steps to improve housing stability
Help create budgets and financial plans to support more financial stability and opportunity
The goal of the expanded services is to help Montana households become more stable and learn about managing their finances to avoid crisis and meet future financial goals. Clients work with the counselor one-on-one through multiple sessions and can learn how to create and manage a budget, improve their credit, pay off debt and increase savings.
Get Started on Your Path Forward
To connect with a counselor who can best help you work toward your housing goals, visit our Housing Stability Counseling page at nwmt.org/housing-stability-counseling. After you have filled out the brief questionnaire, a housing counselor will reach out to you. We understand this is a critical time. Our goal is to get back to you in 72 hours to discuss the next steps.
For questions, please reach out to Naomi Valentine, [email protected].
Please CLICK HERE to download a flyer you can share and hang to help us spread the word.