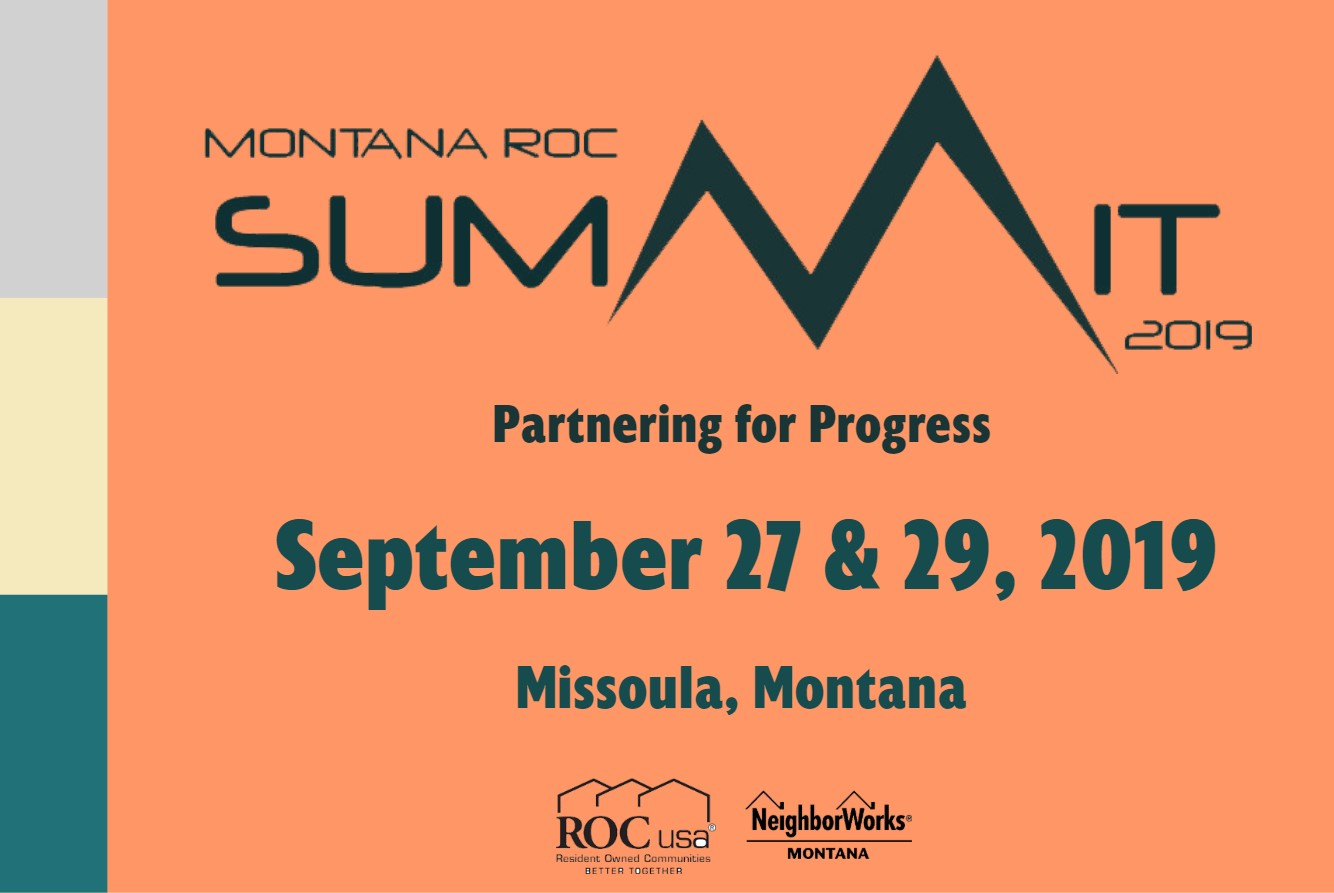 NeighborWorks Montana and ROC USA are hosting this year's Montana ROC Summit in Missoula. The event will be held on Friday, September 27, and Saturday, September 28 at the NWMT Missoula office.
All members of a Montana ROC are encouraged to attend to network with other ROC members, tour area ROCs, and participate in educational presentations and discussions.
Last year's summit attendees felt that trainings like this are a vital resource and the experience of hearing how other communities do things was invaluable.
Representatives from the 10 ROCs and 330 households came out to Kalispell for a two-day regional training hosted by NeighborWorks® Montana, the ROC USA® Network affiliate in the state.
NeighborWorks Montana will be providing lodging at the Comfort Inn University for residents traveling from outside of Missoula. All lodging, travel, and food are covered by sponsors. Please note that childcare is not available.
The deadline to register is Monday, August 19. Completed registration forms should be mailed to:
NeighborWorks Montana
Attn: Autumn
PO Box 1025
Great Falls, MT 59403
Autumn is also the contact if you have any questions. She can be reached at 406.604.4503 or [email protected].
We look forward to seeing everyone there!