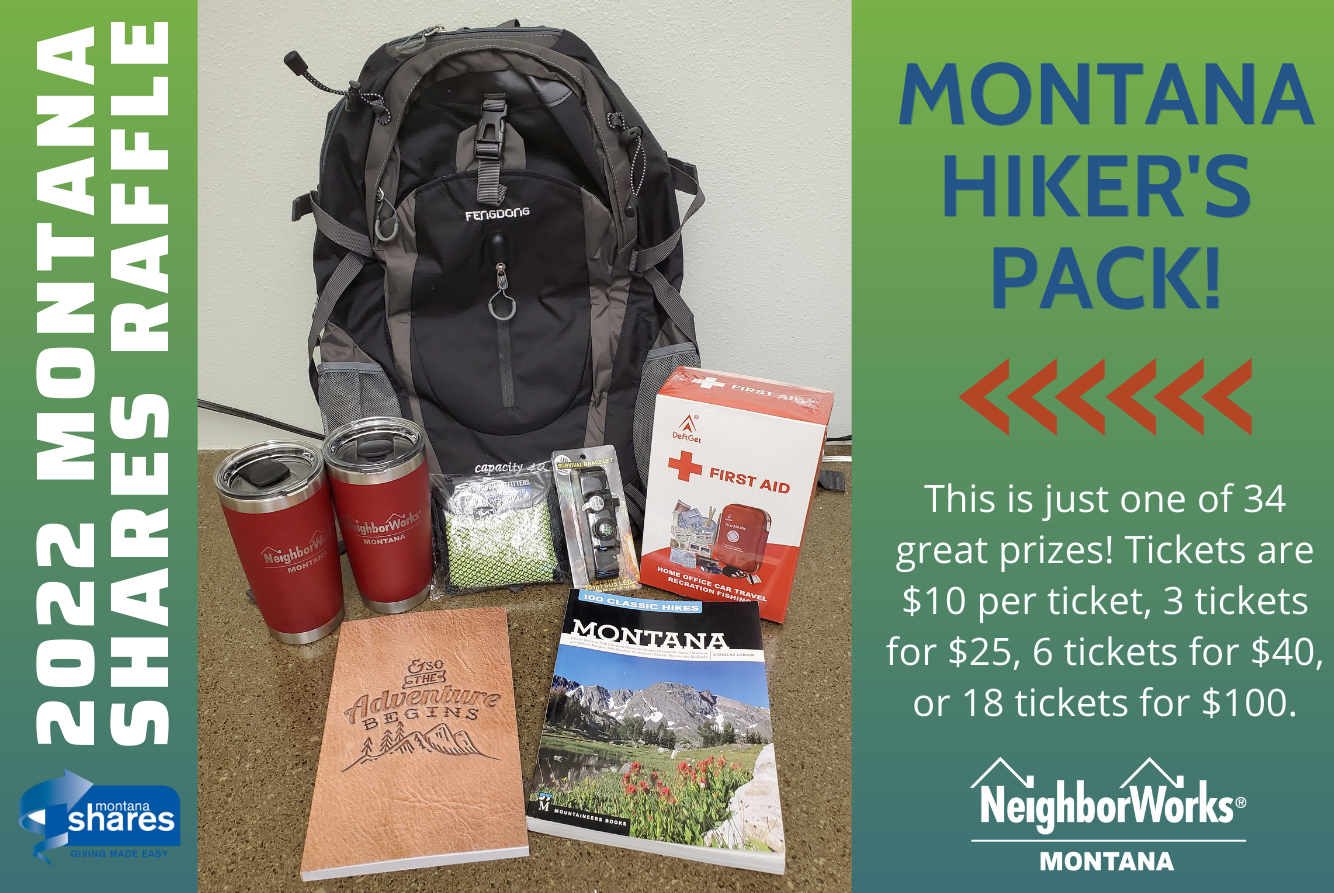 The 2022 Montana Shares Raffle is underway! The drawing will be held September 16, need not be present to win. Prizes will be mailed or hand delivered as possible.
Support NeighborWorks Montana and become eligible for great prizes by entering the 28th Annual Montana Shares Raffle.
Montana Shares is a partnership of nonprofit organizations working to build better communities across Montana. All ticket sales from the raffle support Montana Shares in its efforts to help NeighborWorks Montana and other nonprofits diversify funding sources and raise public awareness.
Look at the great hiker's package we donated (above) – just one of 34 great prizes you have a chance to win when you purchase raffle tickets! Tickets are $10 each, 3 tickets for $25, 6 tickets for $40, or 18 tickets for $100!
The hiker's package is part of prize package #9, which includes two gift certificates donated by Montana Supporting Military ($50 gift certificate for Murdoch's Rand & Home Supply and a $50 gift certificate for Universal Athletics) and our great backpack that includes:
Lightweight and waterproof Fengdong backpack
100 Classic Montana Hikes by Douglas Lorain
DeftGet comprehensive first aid kit with 18 items including a hand torch
Survival paracord bracelet that includes a compass,  whistle, LED light, and firestarter
Tough Outfitters cooling towel
Journal to note your adventures in
2 Yeti tumblers