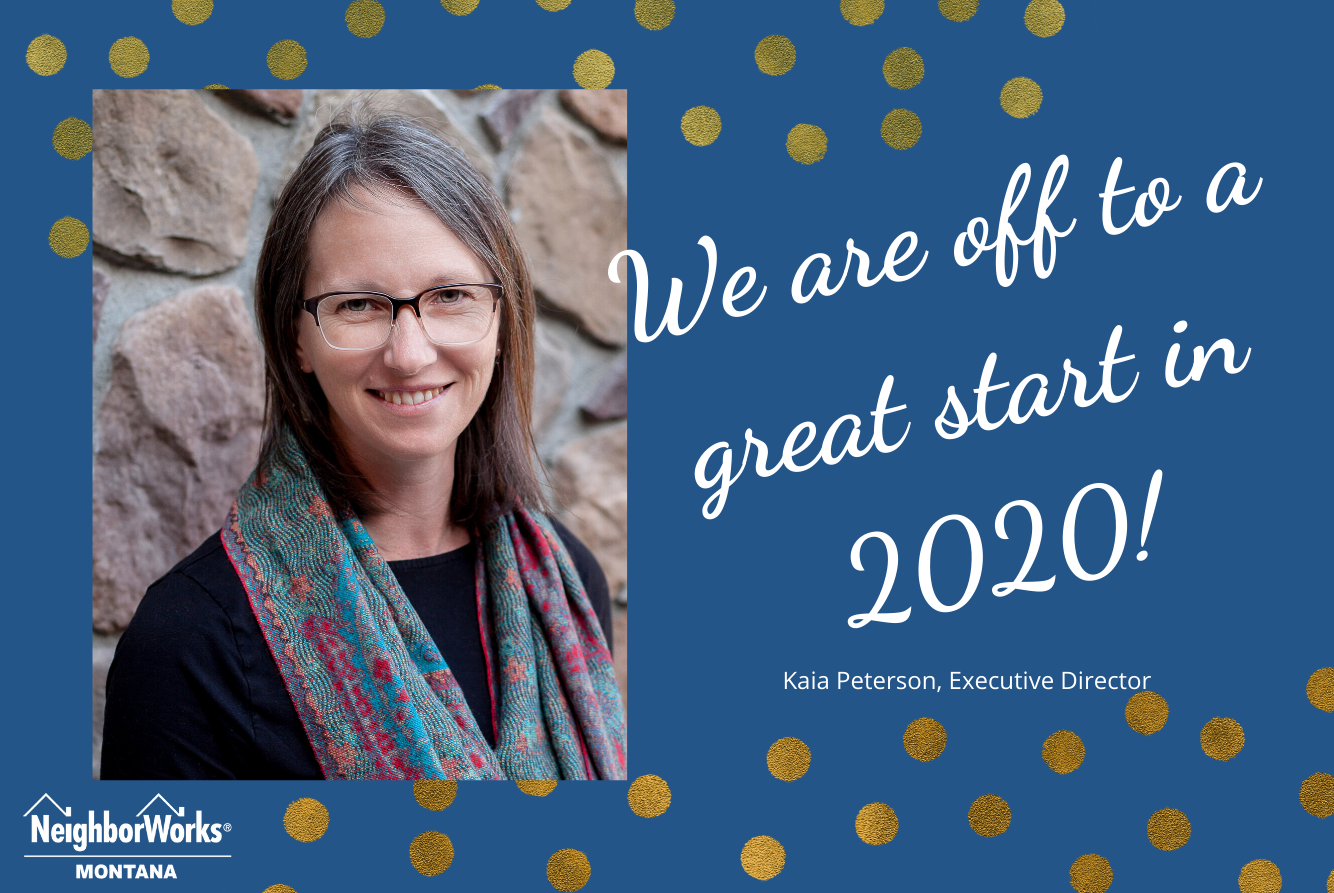 The Board of Directors for NeighborWorks Montana (NWMT) is pleased to announce the appointment of Kaia Peterson as the organization's Executive Director following the retirement of long-time Executive Director, Maureen Rude. Kaia officially took the reigns at the start of the New Year.
"We're exceptionally pleased that Kaia has taken on this leadership role," said Burt Hurwitz, Board President. "Her work as Assistant Director of NWMT for the last 7 years and her knowledge and involvement with affordable housing issues, both in Montana and nationally, make her a fantastic executive director for our statewide, partner-focused organization."
Peterson is passionate about the power of Community Development Financial Institutions creating opportunities for people and communities who wouldn't otherwise have access to safe, quality homes they can afford. She brings many years of experience in the housing industry, a keen business sense and unparalleled passion for Montanans.
"I am honored to have the opportunity to lead NWMT. The organization is poised to really build on the momentum created by my predecessor, Maureen Rude. I look forward to making a difference in the lives of even more Montanans looking to find homes they can afford," said Peterson.
Kaia has a BA from Bates College and an MBA from the University of Washington and is a member of the Missoula Housing Authority board and Providence St. Patrick's Hospital Western Montana Service Area Community Ministry board. She lives in Missoula, Montana.
With the start of the New Year and her first month as Executive Director, Kaia reflects, "We are off to a great start in 2020 and excited for the year ahead with lending, our partner network, ROC work and so much more."
Stay tuned as we will continue to follow Kaia's first year!