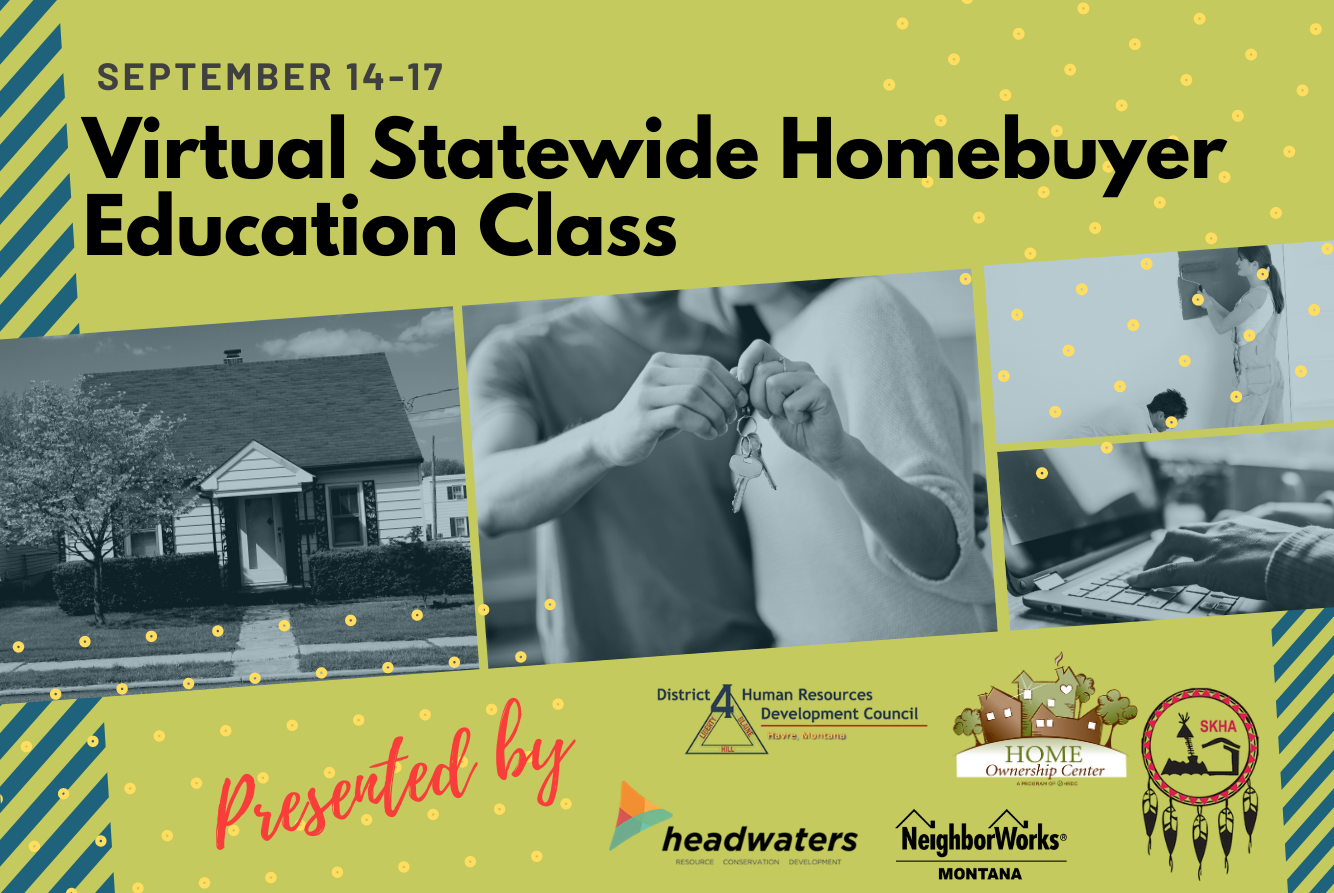 NeighborWorks Montana is hosting virtual statewide homebuyer education course. We will be joined by partner organizations who will be leading the sections throughout the course, giving valuable statewide perspective. The four sessions will be held September 14-17 from 5:30 PM to 7:30 PM.
Registration is required. If you complete all four sessions and have a one-on-one with a housing counselor, you will be issued a certificate of completion. However, you are not required to complete all four days. You are welcome to join for the topics that most interest you to gather pertinent information but will not be issued a certificate.
Slots are limited, so please register early! Cost is $35 (up to two people). To register, CLICK HERE.
Monday, September 14 – Assessing Homeownership Readiness
Tuesday, September 15 – Financing a Home
Wednesday, September 16 – Shopping for a Home
Thursday, September 17 – Maintaining a Home and Finances
If you have questions, reach out to NWMT Housing Network Assistant, Logan Smith, [email protected].
Thank you to our partners across the state for presenting during this virtual class: