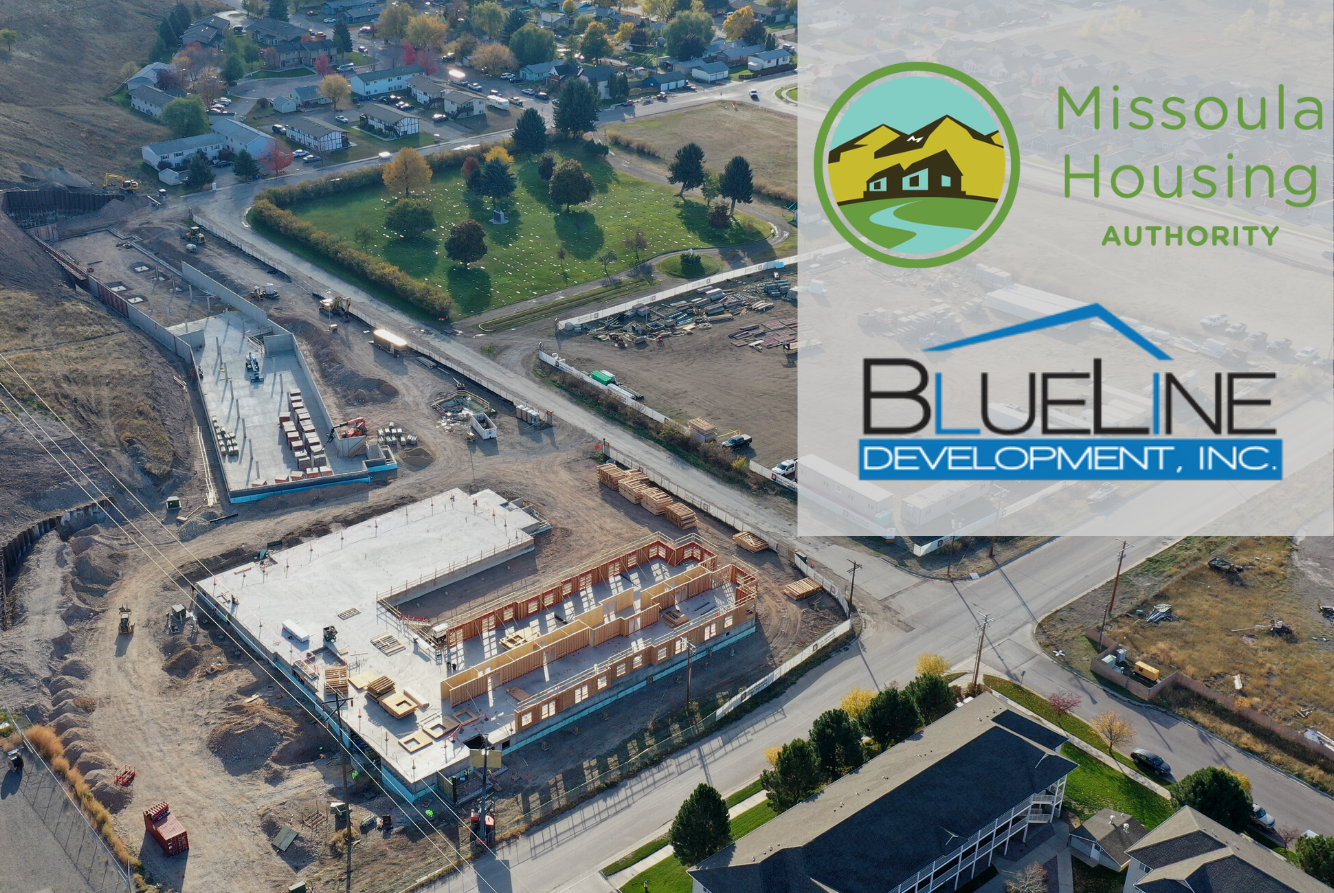 The Missoula Housing Authority in combination with BlueLine Development and Madison Crossing, LLC is working on a new construction project in Missoula. The project, known as the Villagio Apartments, will create 200 family units within the north-central portion of Missoula, offering rents for families making between 30% and 60% of the area median income.
The Missoula Housing Authority has supported the project with 32 project-based vouchers, meaning a number of families will only pay 30% of their income while the assistance covers the rest of their rent. NeighborWorks Montana was happy to support this project with predevelopment funding to assist in the start of this approximately $53.3 million project.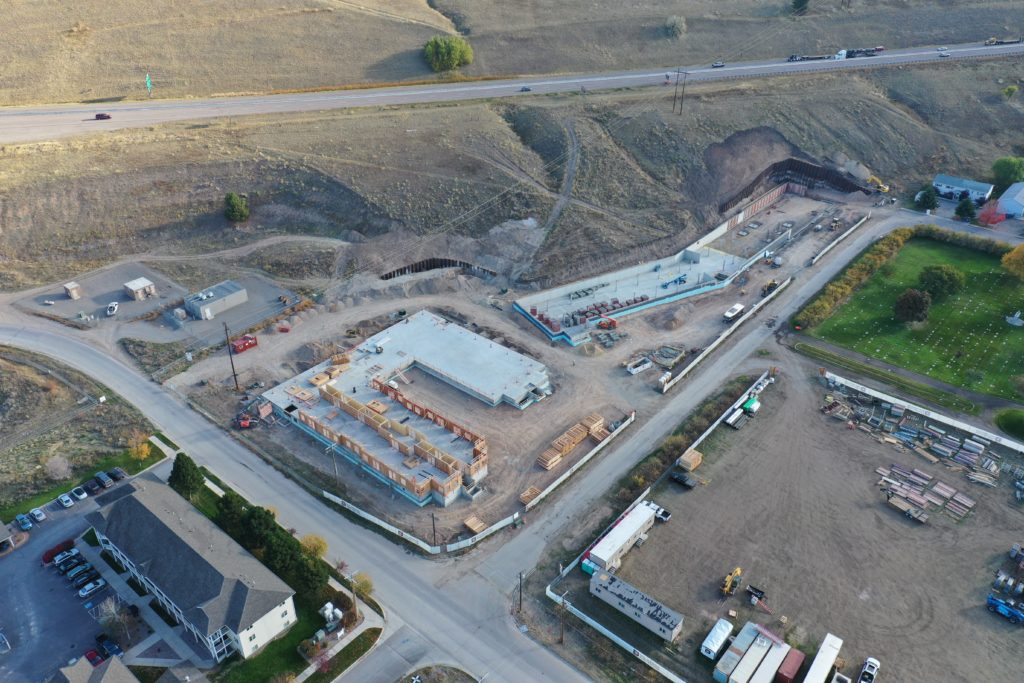 Another arial view of the Villagio construction site.
Since 2008 NeighborWorks Montana has been lending to developers of housing across Montana, providing loans to fill gaps in what has been available for housing projects. The Real Estate Development and Acquisition Program (REDA) provides loans on projects for pre-development, land or building acquisition, bridge funds for equity and other structures crafted to serve the needs of housing development partners.
As a Community Development Financial Institution (CDFI), NWMT can leverage grant funds with loans from numerous sources and offers financing to help housing developers complete their financing packages. NWMT's approach is to raise capital from entities aligned with our mission and underwrite loans based on the specific project needs rather than a specific set of defined criteria. Loans are typically short term, and structured as interest only, however other terms and structures may be considered.
Do you have a project you would like to discuss? Please reach out to Larry Phillips at [email protected].