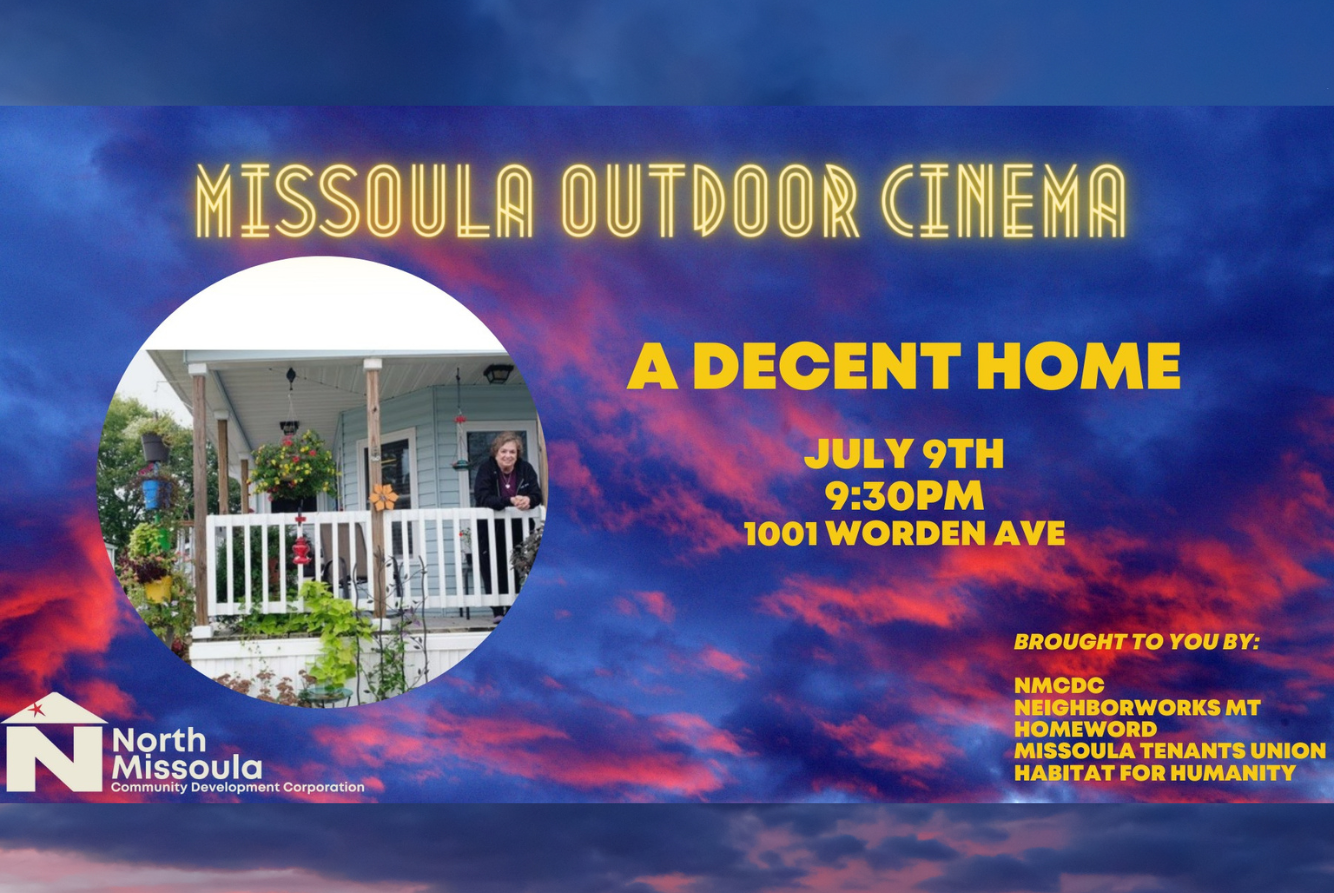 Come early to hear from about each organization and how they contribute to a possible solution to the housing crisis in Missoula.
Things to know!
This outdoor movie night is held at the Head Start play field (1001 Worden Ave, Missoula)
The season runs through all Saturdays in July and August, beginning July 9th
Bring a chair or blanket
A donation of $5-$10 is suggested, but not required
Our neighbor-run concession stand offers popcorn (with a wide array of toppings, candy, snacks, and non-alcoholic drinks
Movies start at dusk – come early to hang out with neighbors and find a good spot
Please leave pets and alcohol at home
After the movie please be respectful of the neighborhood and exit the area quietly – help us clean-up the area and pick-up your trash as you depart
This event runs on neighborhood volunteer power — grab a friend and sign up here to volunteer: https://volunteersignup.org/4PLLE
More about the North Missoula Community Development Corporation Missoula Outdoor Cinema

The
North Missoula Community Development Corporation
is a community advocacy organization and developer of permanently affordable housing using the Community Land Trust model. Our staff and board are Missoulians dedicated to working alongside neighbors to build communities that are healthy, vibrant, and engaged. We love our neighborhoods!
A program of the North-Missoula Community Development Corporation for the last 19 years (minus taking a year off in 2020), Missoula Outdoor Cinema brings free cinema to the
play-field behind the Northside's old Whittier School for our community. Throughout the years, neighbors of all ages have joined us, and we're excited to celebrate another year of fan-favorite movies starting at sunset for eight consecutive Saturdays this summer beginning July 9th.
About the Filmmaker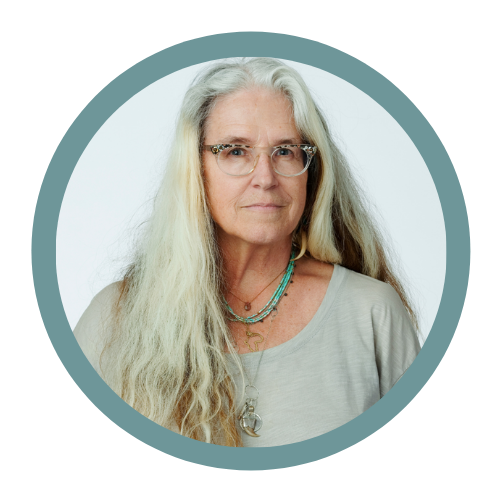 Sara Terry is a mid-career director whose work explores how we define our humanity and the role of community in helping us understand what our humanity looks like. Her first documentary, Fambul Tok (2011), about an unprecedented grass roots forgiveness program in Sierra Leone, was supported by Sundance and Chicken and Egg and won several awards at more than hundred festivals world-wide. It was included on Paste magazine's list of 100 best documentaries of all time. FOLK, Terry's second documentary, followed three singer-songwriters through the sub-culture of American folk music; the film enjoyed a successful niche film and music festival run, including DOC NYC, Nashville Film Festival and Bonnaroo Music Festival.
Terry is a member of the International Cinematographers Guild, and has worked as a story consultant/consulting producer/grant writer on more than a dozen documentaries, including Hao Wu's People's Republic of Desire (2018), Kimberly Reed's Dark Money (2018), Michael Collins' and Marty Syjuco's Almost Sunrise (2017), Nanfu Wang's One Child Nation (2019), Johanna Demetrakas' FEMINISTS: What Were They Thinking (2018), Lisa Hepner's The Human Trial (in post) and Sandra Salas's Into the Storm (in post). Terry is a Sundance Documentary Fellow, a Film Independent Fellow, a Guggenheim Fellow in Photography, a Logan Non-Fiction Fellow and a member of VII photo agency.
Her third documentary, A Decent Home, which she directed, filmed and produced premiered in Nov 2022. It is supported by Ford Foundation, IDA/Pare Lorentz, Jonathan Logan Family Foundation, Perspective Fund, Cal Humanities, Rogovy Foundation, LEF Foundation, Film Independent Doc Labs, Only in New York/DOC NYC and several individual funders including Julie Parker Benello.