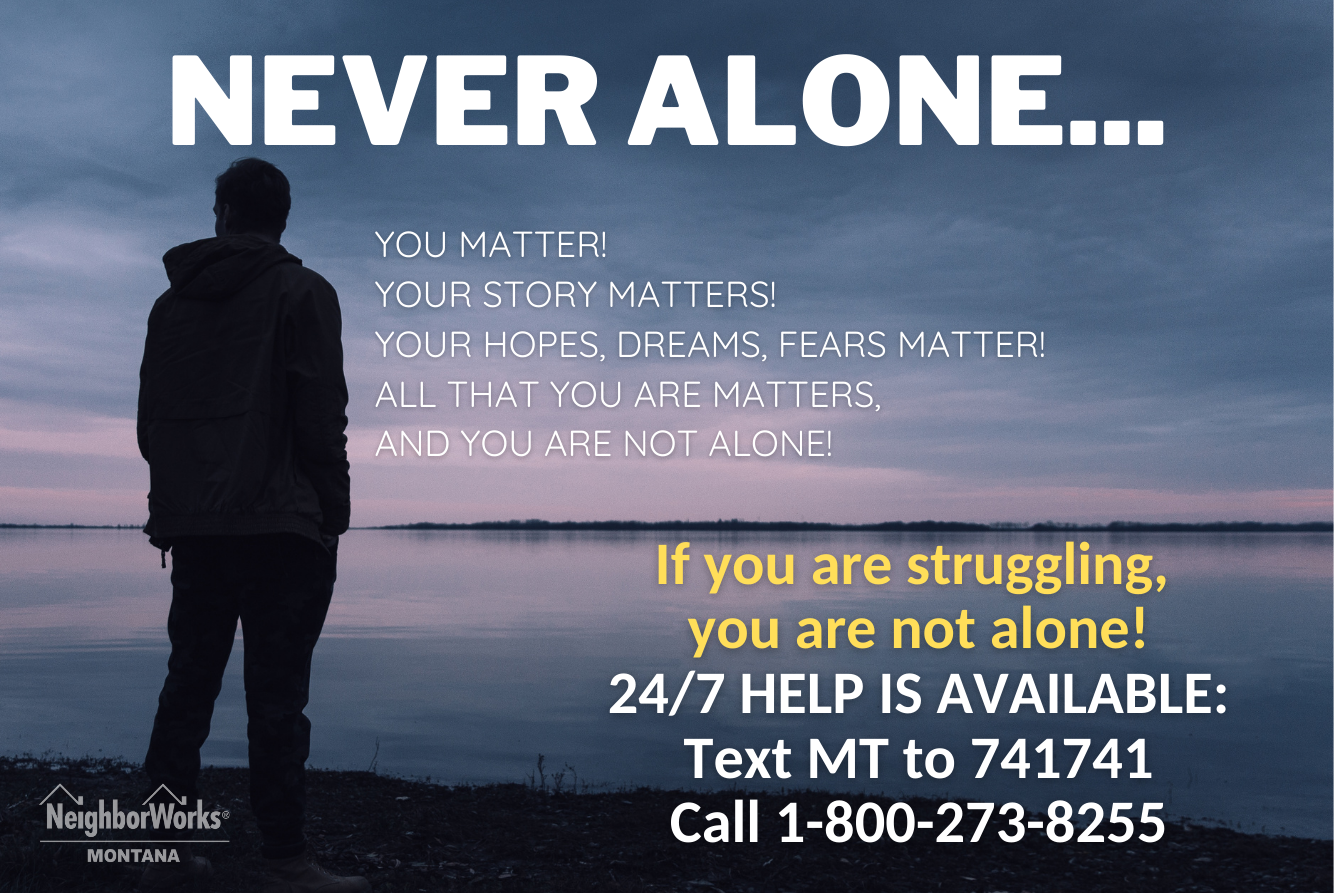 September is Suicide Prevention Month, a time to remind those who are struggling that they are not in this alone. It is also a time to remind everyone that even the smallest gesture can have a lasting impact on someone's life.
How can you spread hope? Make eye contact – smile at others – talk with others – just be there! Its a start that may lead to a better tomorrow!
If you are anyone you know is struggling, please reach out for help by texting MT to 741741 or calling 1-800-273-8255, 24 hours a day/7 days a week. You are never alone!