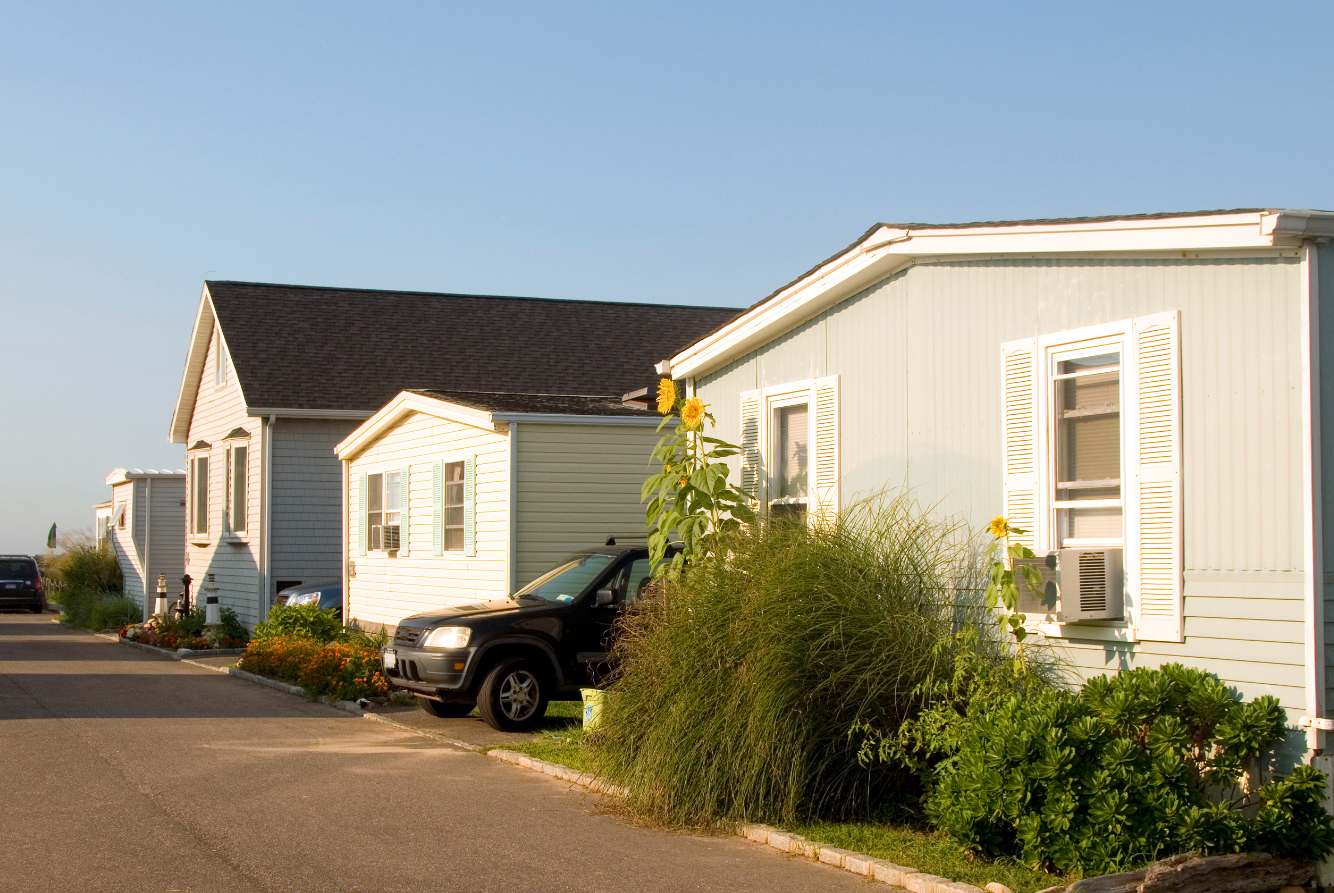 We are often asked what it means when we say "NeighborWorks Montana works to preserve housing." Preserving homes means that homes are not torn down, that the land is not repurposed or redeveloped, that Montanans can continue to have access to homes they can afford and have opportunities to thrive. There are many ways we work to preserve homes, but through our Resident Owned Community (ROC) program we help homeowners purchase and learn to manage their manufactured home parks.
Manufactured homes are a viable, low-cost option for anyone earning an average or below-average wage. Preservation of these homes is especially vital when you consider the increased home purchase costs, steep rental costs, and stunted availability of housing stock.
How does becoming resident owned help? By becoming a cooperative, these communities can regulate lot fees and management of their park while building a tight-knit community of residents who are invested. Making decisions as a cohesive unit, residents are no longer "surprised" with lot fees increases and can create an action plan for repairs or upgrades that make sense for the entire community. Becoming a tight-knit community offers the benefits of comradery and security, as well.
How does NeighborWorks Montana (NWMT) do this work? NWMT partnered with ROC USA®, a national non-profit, that has partnered with affiliates since 1984 to help more than 17,000 manufactured homeowners in 17 states become cooperatives. As one of their affiliates since 2009, NeighborWorks Montana has helped 13 Montana manufactured home properties become cooperatives, preserving 527 homes. These are homes in cities and towns across Montana where the residents can remain working, buying, and supporting the area instead of possibly having to relocate.
NWMT works to research the property and negotiate a purchase. We also work with the residents to form a cooperative, complete real estate due diligence, and secure financing. Once purchase of the community is complete, NWMT continues to offer support to the members and board by providing technical assistance for ten years after the purchase to ensure they have the tools and skills needed for success.
The Financial Times recently published a great story about the Clackamas River Community Co-op in Clackamas, Oregon, shedding a bright light on their success working with another technical assistance partner of ROC USA®, CASA of Oregon.
CLICK HERE  to view the article, provided by ROC USA®.
If you are a park resident or park owner who is interested in learning more, please contact Danielle Maiden at 406-407-6444 or [email protected].