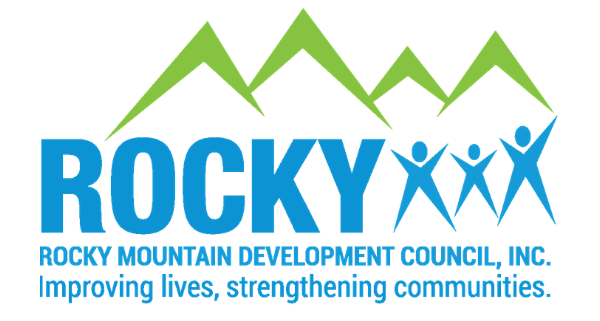 Services
Homebuyer Education
Homebuyer Counseling
Financial Literacy Education
Financial Literacy Counseling
Counties
Broadwater
Jefferson
Lewis and Clark
Organization Description
Rocky Mountain Development Council, Inc. (RMDC) is a non-profit 501(c)(3) Human Resource Development Council. We have been working in south-central Montana since 1965 and are part of a network of ten such organizations in Montana and 1,000 Community Action Agencies around the nation.
Our mission at Rocky Mountain Development Council, Inc. is to strive to improve quality of life and promote self-sufficiency for individuals and families. The programs we offer in addressing community needs include energy assistance, food and nutrition, senior volunteer opportunities, housing and community development, senior information services, Rocky Mountain Head Start, and Rocky Mountain Preschool Center.
Visit Website
Homebuyer Education Classes
Rocky Mountain Development Council offers its Homebuyer Education class in Helena once per month. Classes are 8 hours and are typically held all day on a Saturday – see below for course dates, times and locations. The purpose of the class is to teach potential homeowners about the process of purchasing a home. This is a great program for both new and experienced home buyers and provides a good opportunity to become a more educated home buyer and homeowner. The class is taught by HUD certified homeownership educators and other professionals from the community who provide presentations on a range of homeownership topics including:
Choosing a lender and understanding loan products and terms
Working with a real estate agent who really grasps your needs and price range
Understanding the scope and value of home inspections
Evaluating your credit and using credit wisely
Budgeting for your household and determining affordability
Choosing insurance policies
Understanding the title insurance and closing process
Maintaining your home so it continues to be an appreciating asset
Registration and Payment
Registration: Advanced registration is required, and participants must schedule a 60-minute appointment prior to the class to review their specific information. To register visit www.rmdc.net. If you have questions, please contact Beverly Deshnaw at (406) 457-7461 or email [email protected].
Class Fee: $30 per person. Fee is due at time of registration and is non-refundable, but may be applied to a future class.
Location: Unless otherwise noted, all classes are held at Rocky Mountain Development Council, 200 South Cruse in Helena,
If you have special needs such as those covered by the Americans with Disabilities Act please let us know and we can make accommodations for you.
Note: Our classroom is not suitable for children. Please make childcare arrangements.
2019 Class Schedule
Location: 200 South Cruse Avenue
| | |
| --- | --- |
| Date | Time |
| January 19 | 8:00AM to 4:00PM |
| February | NO CLASS |
| March 9 | 8:00AM to 4:00PM |
| April 13 | 8:00AM to 4:00PM |
| May 18 | 8:00AM to 4:00PM |
| June 15 | 8:00AM to 4:00PM |
| July 27 | 8:00AM to 4:00PM |
| August 17 | 8:00AM to 4:00PM |
| September 21 | 8:00AM to 4:00PM |
| October 19 | 8:00AM to 4:00PM |
| November 16 | 8:00AM to 4:00PM |
You have two options for online homebuyer education: eHome America or Framework. While online education cannot replace the experience of an in-person class, both eHome America and Framework classes provide a comprehensive education on the homebuying journey.
In order to receive your homebuyer education class certificate of completion you will need to complete a one-on-one appointment with one of our HUD-certified housing counselors. This appointment can be done in person or over the phone and can generally be made to fit your schedule.
The content and topics are the same for both classes, but the delivery styles differ slightly. Feel free to choose the class that suits your learning style best. Both classes are HUD- certified, and both have adopted NeighborWorks America's National Industry Standards.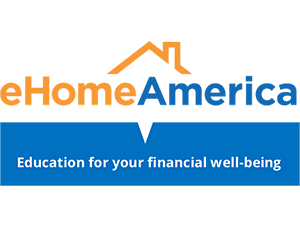 eHome is "more like an electronic textbook", said one user. eHome has short videos that introduce concepts followed by text that further expand those concepts.
Class Costs $99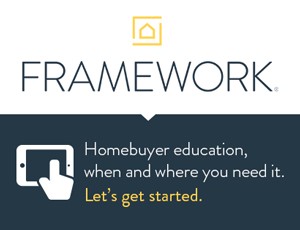 Framework is more like a storybook, following the homebuying journey of a prospective first-time homebuyer. Content is very interactive.
Class Costs $75
If you still need advice on which course to take your lender may have a recommendation based on the loan products you are considering, or you may contact your local housing counselor for their perspective. Click HERE to find a counselor in your area.
Once you've registered and completed the course you will receive an email from Michelle Rogers at NeighborWorks Montana putting you in touch with the housing counselor in your area to complete your one-on-one counseling session.
Questions? – contact Michelle Rogers at (406) 604-4540 or by email at [email protected]