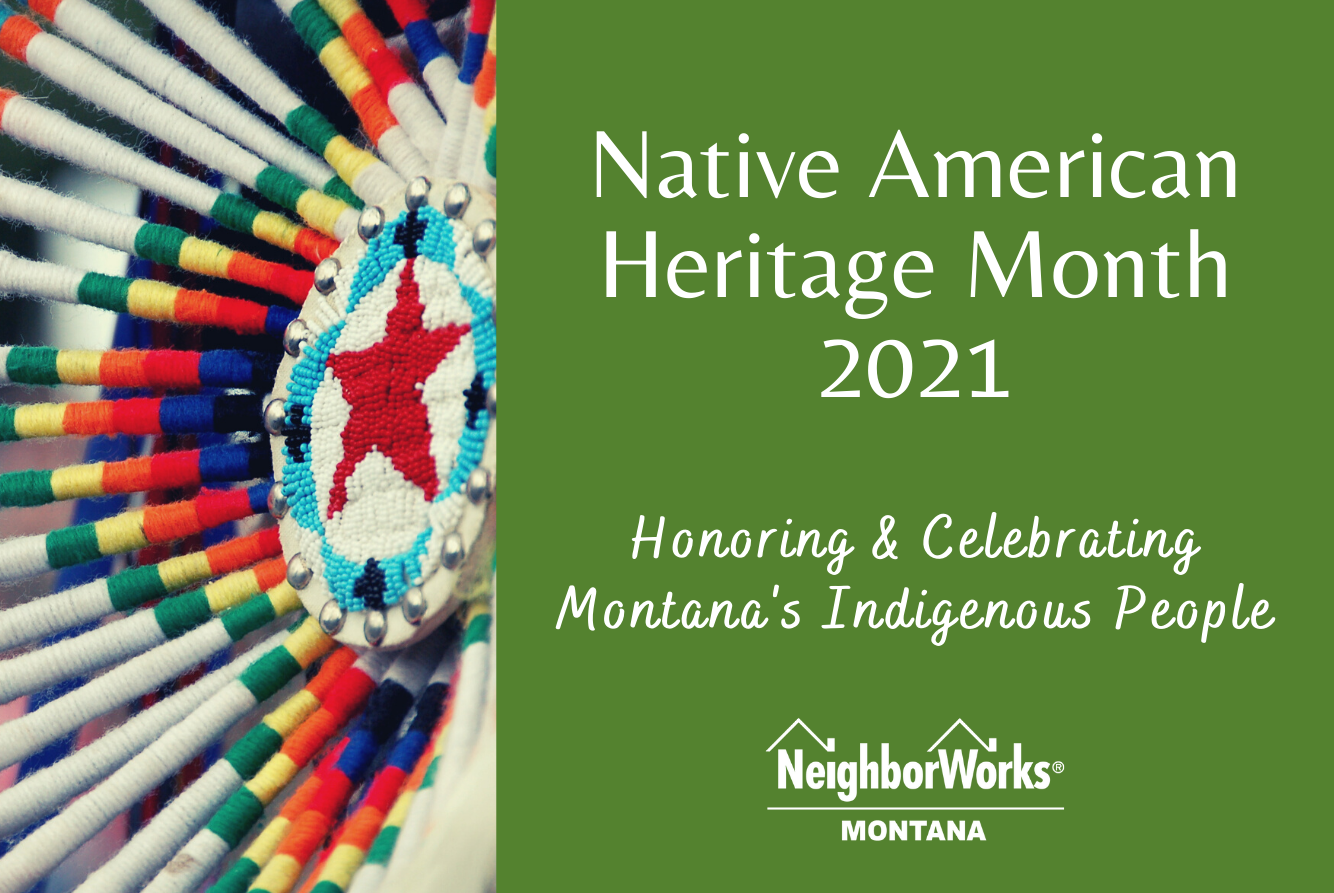 November is Native American Heritage Month, a celebration of history, culture, and tradition. In of honor Montana's Indigenous People, we are sharing information about efforts being made to help increase Native American homeownership, foster understanding, and spread positivity.
Montana Tribes
Kootenai – located on the western side of the state
Pend d'Oreille & Salish – located on the western side of the state
Confederated Reserve, 1855, Flathead (Salish) – located on the western side of the state
Blackfeet & Gros Ventre – located in the north-central part of the state
Crow – located in the south-central part of the state
Assiniboine – located on the eastern side of the state
Hidatsa, Mandan & Arikara – located on the eastern side of the state
Great Resources to Learn More
Supaman – Sharing his Good Medicine
In 2019, the attendees of the Montana Housing Partnership Conference had the privilege of meeting Christian Parrish Takes the Gun, known professionally as Supaman. He is Apsaalooke and grew up in Crow Agency near Billings.
Supaman
found a voice and his passion through hip-hop music, using his words and dance to spread positivity, hope, and resilience to empower others.
We encourage you to learn more about Supaman and experience his "Good Medicine".
When Money is Red Campaign
For too long Native communities have been invisible in the mainstream and considered part of history books, which has excluded them from funding opportunities. Let's support Indigenous peoples' journey of healing, justice, and equity. Homeownership is a major key to generational wealth, but when only 53% of Native Americans own a home, building that wealth is often out of reach. Oweesta is working to make the opportunity of homeownership feasible and common for Native people!
As a Native CDFI intermediary, Owessta's mission is to provide opportunities for Native people to develop financial assets and create wealth. They are currently promoting their #WhenMoneyisRed campaign. With this campaign, they will revisit the problematic history of wealth creation, highlighting policy issues that keep Native people from reaching their economic goals, and posing calls to action for policymakers, philanthropic institutions, and the general public alike. 
Learn more and j

oin

Oweesta Corporation

in their #When Money Is Red campaign to show your own commitment and support!
Seeking Solutions
In celebration of Native American Heritage Month, we are joining NeighborWorks America
 to stand in solidarity with Native communities.
Homeownership in Indigenous communities in Montana presents a unique set of circumstances that are not present in other communities across the state. Homebuyer readiness, limited availability of housing stock, and inexperience of finance and real estate sectors with doing business on reservation land are some of the issues to be addressed to increase the flow of mortgage financing to Native American borrowers from the eight tribes in Montana.
And stay tuned for more information about efforts being made in Montana to revitalize homeownership opportunities for Montana Indigenous People!