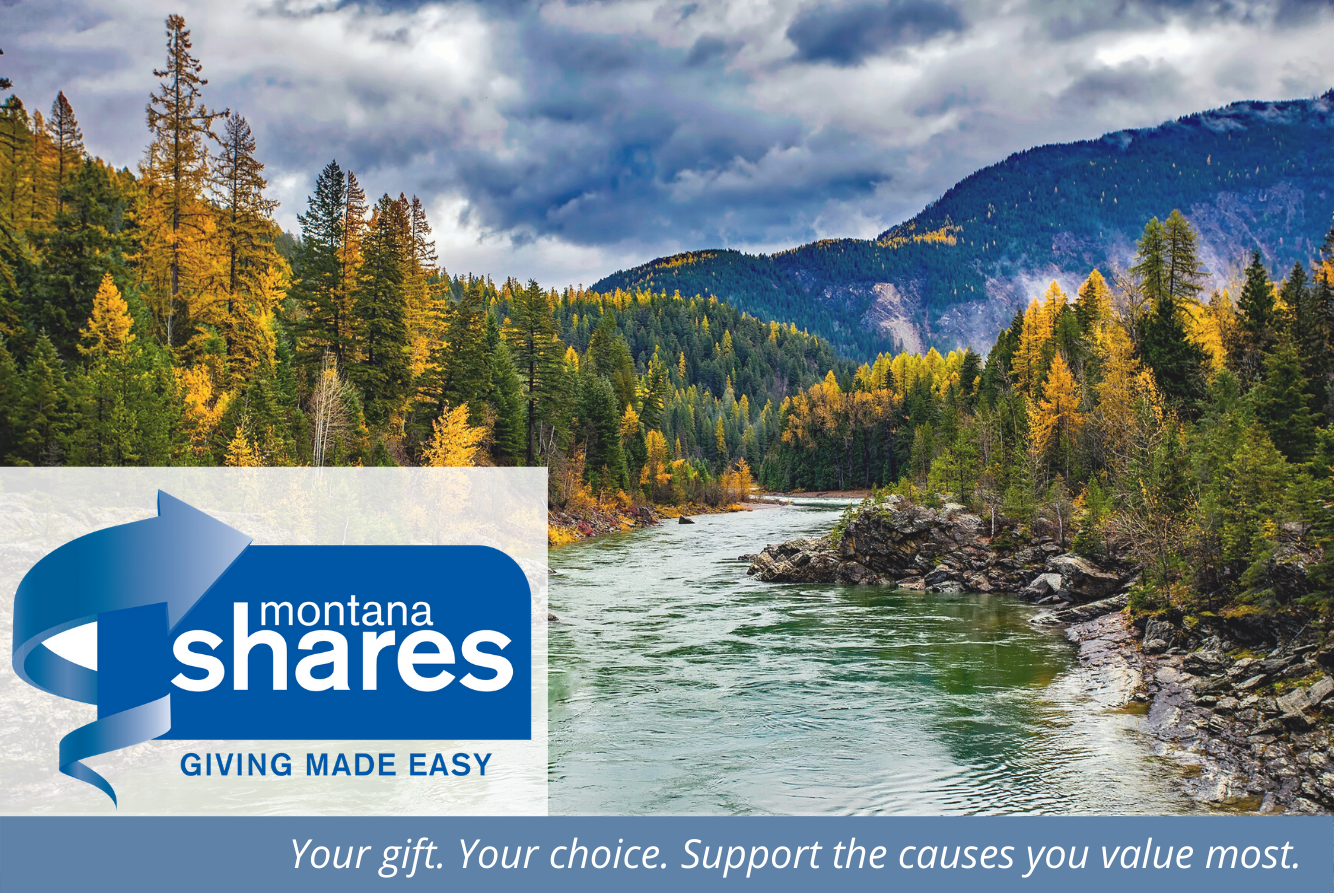 Montana Shares is a partnership of Montana-based nonprofit groups devoted to improving the quality of life in communities throughout the state. For 32 years, this program has provided support to local nonprofits by offering a one-stop option for donors to give to one or many organizations. This program also supports the member nonprofits by bringing them together for networking opportunities, building relationships that benefit the members and the communities they serve.
There are currently 45 member groups in the partnership, including NeighborWorks Montana. This group represents nonprofits that provide health care, food, housing, care for unwanted pets, protection for Montana wildlife and wilderness, support for the arts and social justice, care for veterans, and much more. Learn more about the partners.
The primary source of donations to Montana Shares is from workplace giving. The Montana Shares network promotes donor choice by letting you pick where your money goes. You have the choice to choose from within our network to give to as few or as many as you wish. We also offer an undesignated option, where your donation will be split among all member groups.
Individuals can give through Montana Shares by visiting montanashares.org/give-now.
Employers interested in offering a work place giving program
can learn more at montanashares.org/workplace-giving.
We hope you take advantage of the power and simplicity of work place giving and donate to the Montana Shares groups you care about!