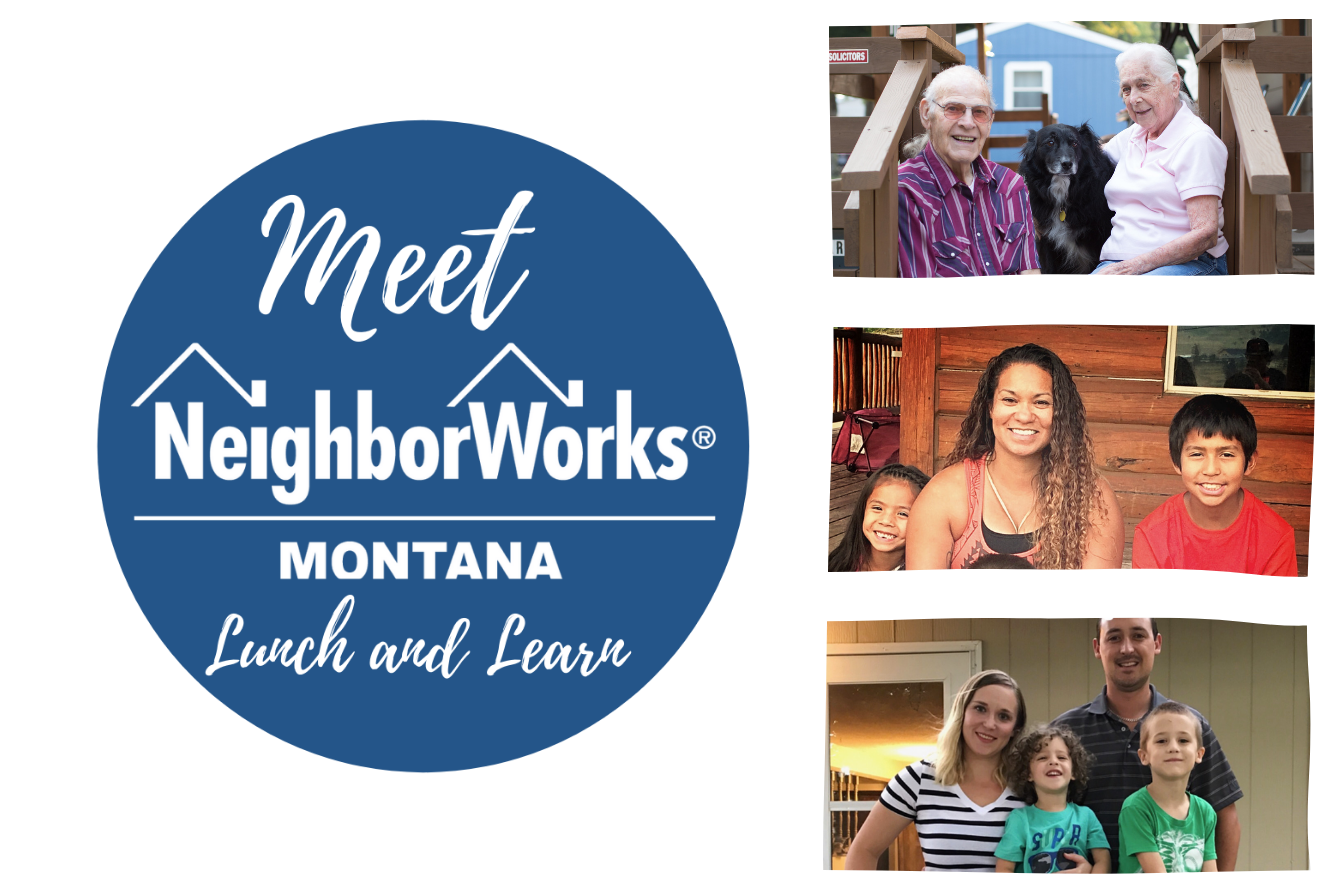 Montana mortgage and real estate professionals, we invite you to a lunch and learn opportunity. Are you new to your lending institution or real estate office? Are you just beginning to hear about NeighborWorks Montana and all that we have to offer?
Join staff from NeighborWorks Montana to get a quick overview of what we do, who we serve and how we can help your clients achieve their dream of finding a home that they can afford.
The webinar will be held every third Wednesday of the month from 12:00-12:30PM.