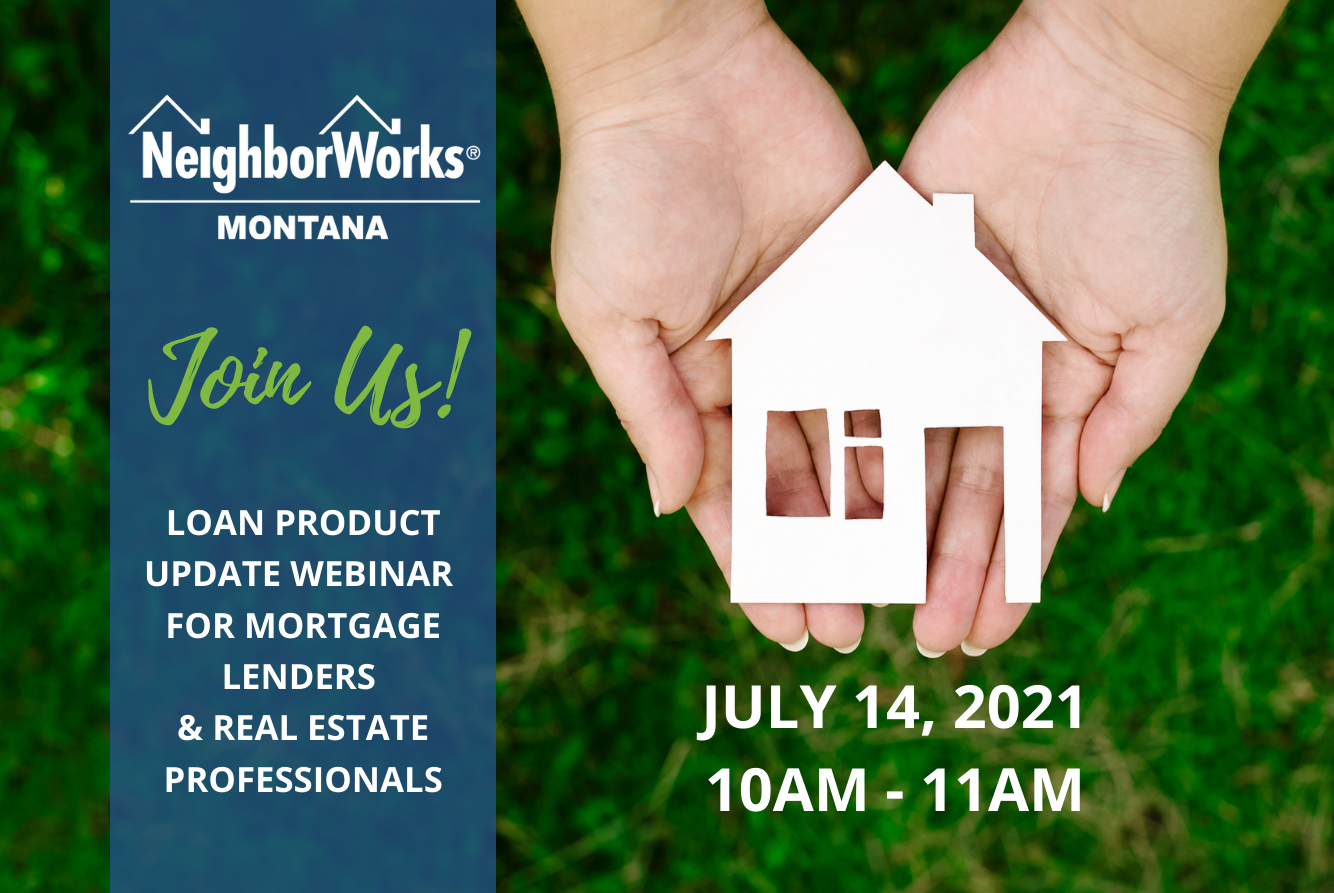 NeighborWorks Montana has made some new and exciting changes to our loan product guidelines to fit the rapidly changing housing market and current buyer needs. Please join us for a webinar to go over the changes we have made on Wednesday, July 14th from 10 – 11am.
Webinar attendance is recommended for Montana mortgage lending and real estate professionals.
If you have any issues registering, please email [email protected]. Learn more about NeighborWorks Montana at nwmt.org.