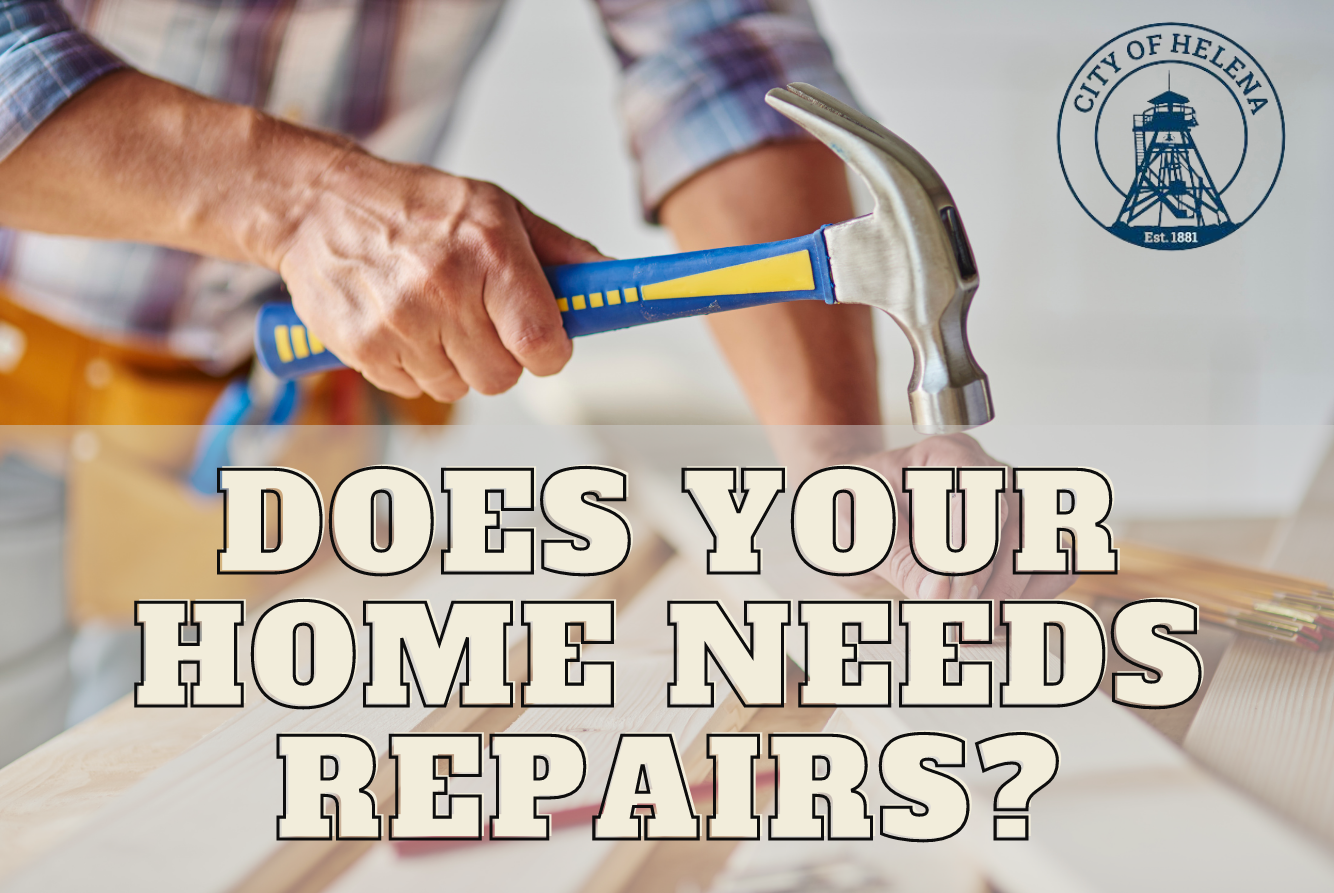 The Helena Home Renewal Program is currently seeking applicants. The program is designed to maintain and improve the quality of existing affordable housing stock to help preserve areas homes that are also safe to live in.
In partnership with NeighborWorks Montana, the City of Helena is offering 0% loans to income-eligible borrowers. The purpose of the program is to address health and safety issues, remedy accessibility needs, and address weatherization or energy efficiency deficiencies.
The City of Helena invites you to fill out the ASSESMENT FORM to assess whether you qualify for assistance to address health and safety related updates to your home. If qualified, the program provides funding through a 0% interest loan that can be completely forgiven after 10 years of continued occupancy in the home. Upon submission of the form, the Housing Coordinator for the City of Helena will contact you to talk further about the program.
Questions? Contact Kara Synder at [email protected] or (406) 447-8028.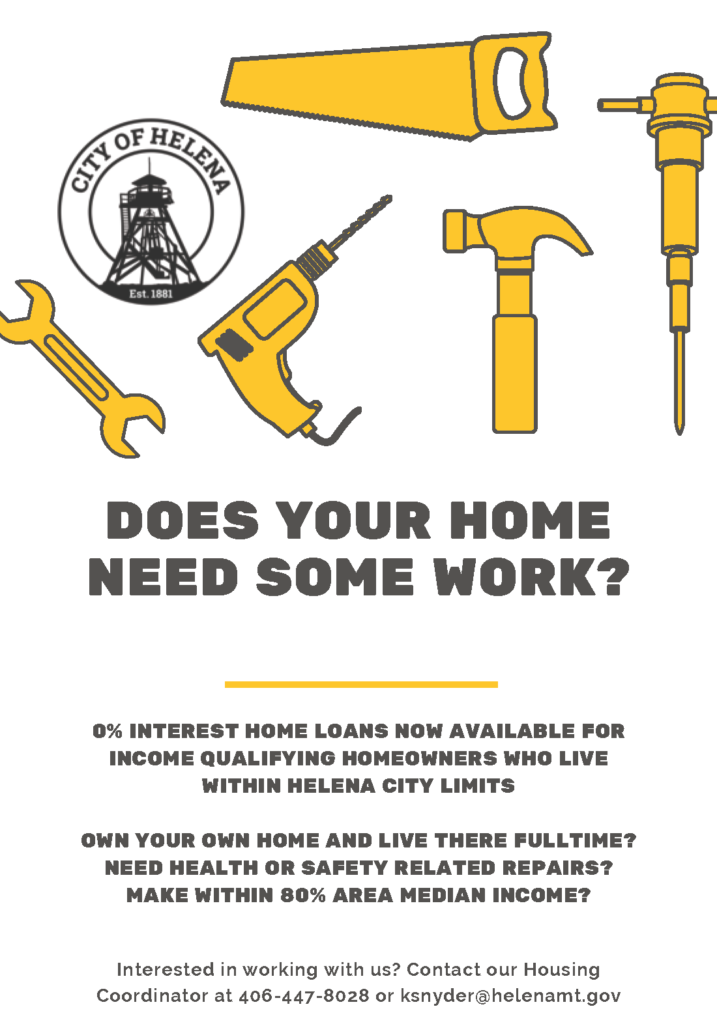 This program is funded through the Montana Department of Commerce Housing Stabilization Program, which is a type of Community Development Block Grant.