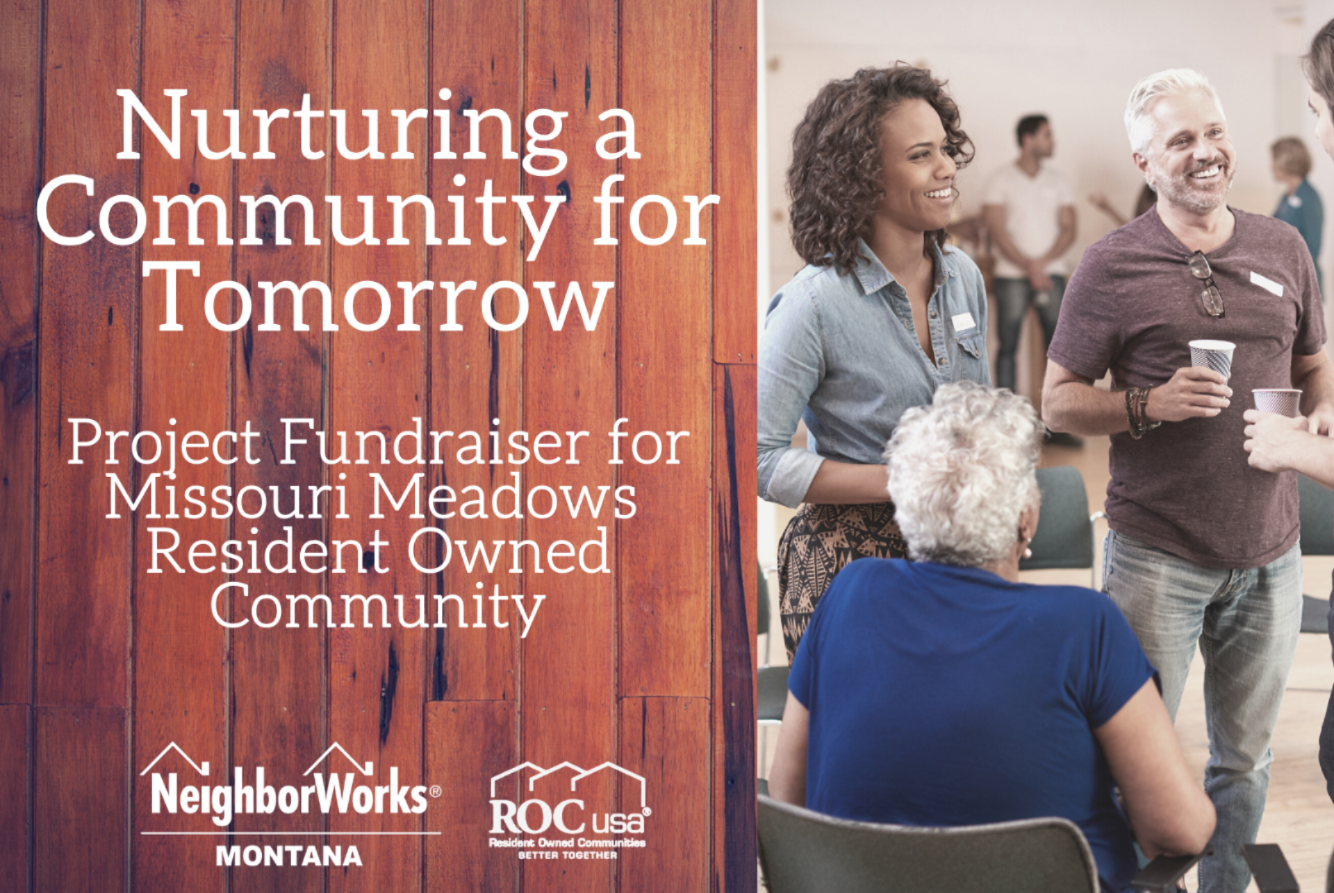 Please join us in supporting a very special project at the Missouri Meadows resident owned community (ROC), in Great Falls, Montana. Our goal is to raise $4,000 to create a building where co-op meetings can be held, and community engagement activities can be centered at.
In 2011, Missouri Meadows took the exciting steps to become a ROC, but what does that mean? By working with NeighborWorks Montana through the ROC USA network, the residents of Missouri Meadows were able to purchase the park. This ownership gives the residents housing stability and eliminates the fear of being evicted without cause. Resident-owned communities preserve an important source of unsubsidized affordable housing for working families, seniors and people with low incomes. In most places in Montana, owning a home in such a community is about half as expensive as renting an apartment.
Why is this project important? Part of what makes ROCs so successful is the comradery and sense of belonging that comes with being part of a group. This ROC has had many hurdles to overcome since becoming a co-op, and they have not had a great deal of time to focus on tools that can strengthen the bonds of their community. Having what has been named the "Community Cottage" would provide them a place of their own to hold confidential meetings, enjoy events that bring the residents together, and have secure storage for shared park resources.
This is a great group of folks who value their homes, neighbors, and community. Over the years they have improved their park by adding a community garden, outdoor community bulletin board, and they are currently working to complete a playground and replace their septic system. Now NWMT is working with them to create this space and take steps to ensure the sustainability of their community. With your partnership, we can get them started on this project, and give the residents of Missouri Meadows the tools for a strong neighborhood.
We will be keeping this fundraiser open through December 17, 2019 to give everyone plenty of time to participate.