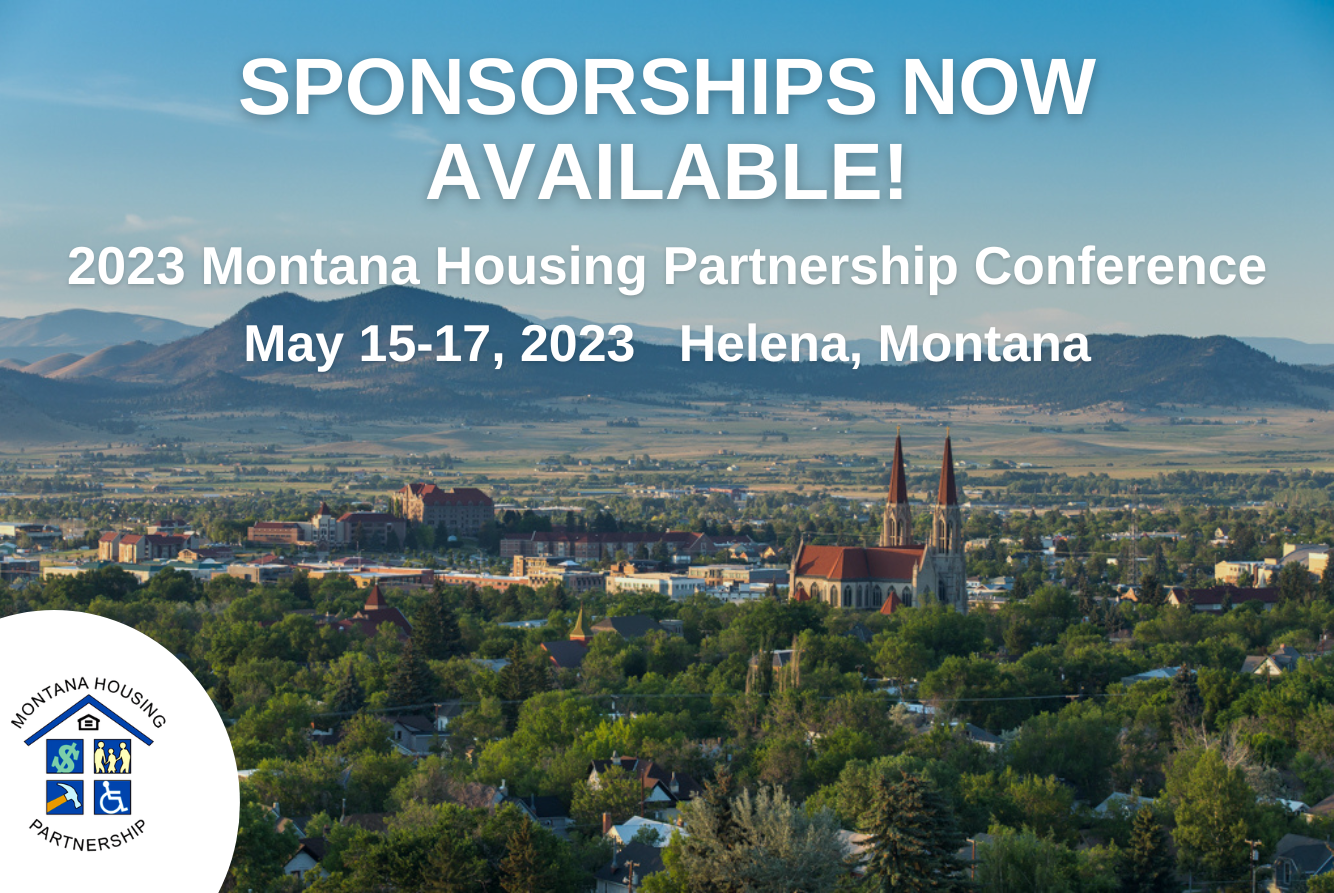 The Montana Housing Partnership is excited to invite you to the 2023 annual housing conference, which will be held in-person May 15-17, 2023, in Helena! As we begin preparing for this in-person event we are seeking sponsors willing to help make this conference possible.
Planning is underway and we are thrilled to be back in person for the 2023 conference. National, regional and local experts are being lined up to address a wide variety of affordable housing issues including rental housing and homeownership, homelessness, rural communities, economic development, and community development. We anticipate attendance will be between 250-300.
As a sponsor, you will have physical exhibit space at the venue to meet attendees face to face, making this a great opportunity to put your products and services on display. Several participation levels are available, but opportunities do tend to fill quickly.
Your sponsorship support is vital to our ability to provide attendees with the best training and networking event our industry can offer.
The deadline for committing to a sponsorship level is March 27th, with ads and payments due March 31st. Many sponsorship opportunities fill quickly, we encourage you to get in touch with us soon. Visit mthousingpartnership.org/2023-conference-sponsorships for more details, or click below to download more information.