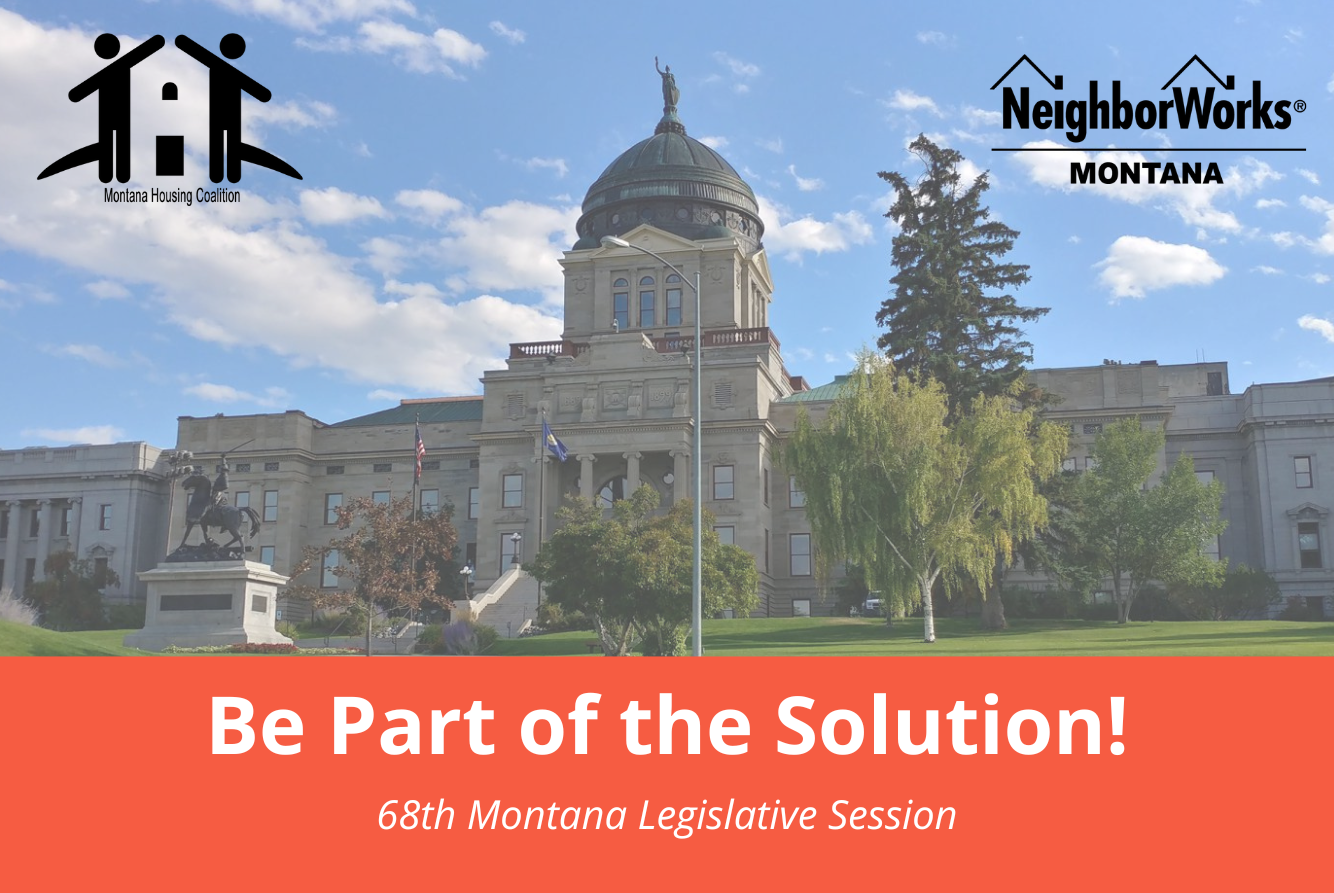 The 68th Montana Legislative session is underway! Home affordability, if not the number one issue, is one of the top concerns of Montanans. The start of the legislative session means you have an opportunity to find out more about solutions to the home shortage in Montana – and do something about it!
NeighborWorks Montana advocates locally, statewide and at the federal level for policies pertaining to homeownership, financial skill building, sustainable methods, and homes Montanans can afford. Members of our staff also serve on the Montana Housing Coalition board. The Montana Housing Coalition advocates for a coherent state housing policy that creates homes that working families, seniors, and Montanans with disabilities can afford to rent or buy.
How can you help? 
This is your government – of the people, by the people – and your representatives want to hear from you!
Here's what you can do:
Visit the Montana Legislature website: https://leg.mt.gov/
Look up legislators, watch or listen to meetings (attend in Helena or participate virtually) and keep up bills
Stay tuned to the Montana Housing Coalition by following them on social media
Follow MHC on Facebook and LinkedIn channels to learn about specific bills they are working on during this year's legislative session to create more homes Montanans can afford. We'd love your voice to be heard!