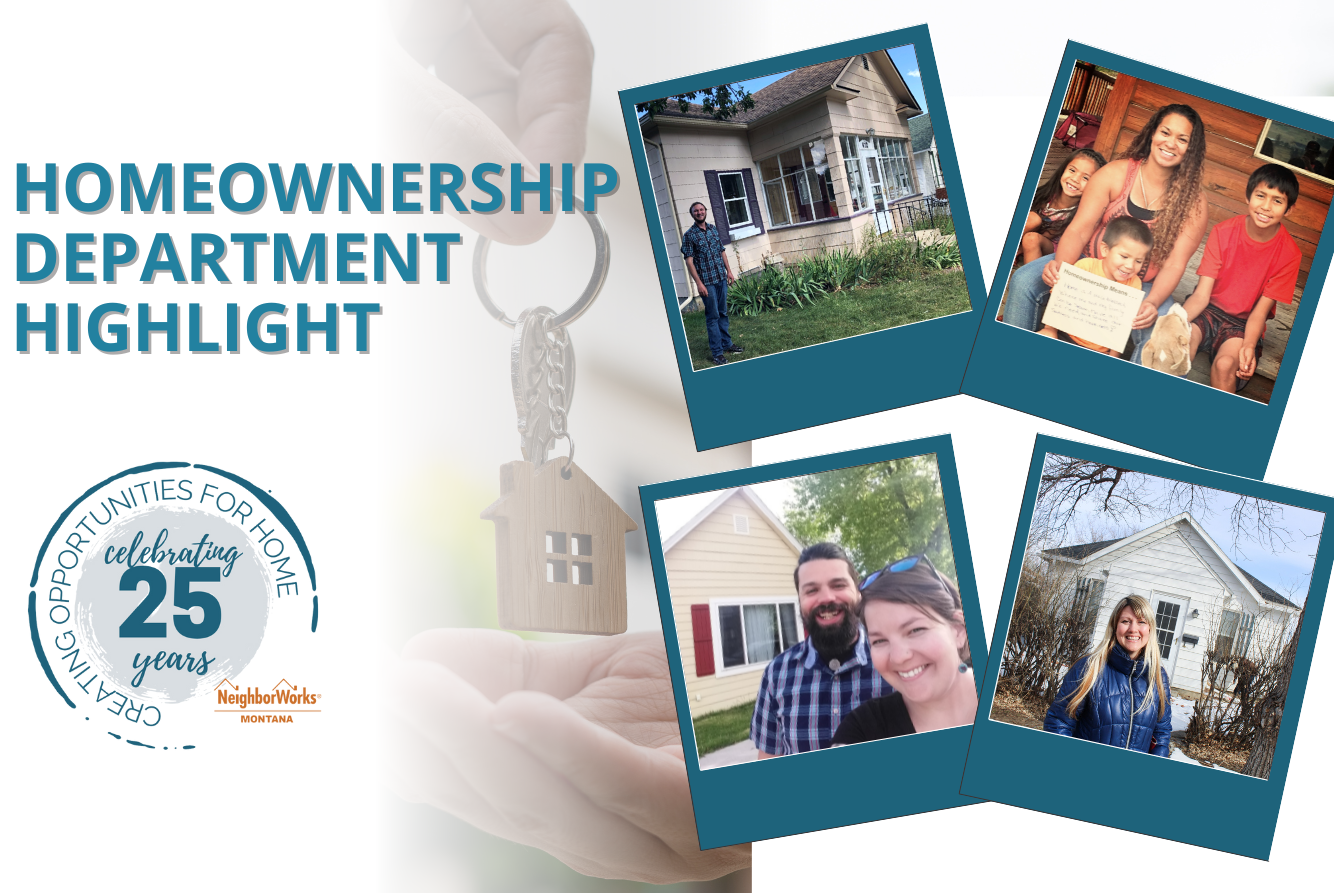 What are the services provided by NeighborWorks Montana through our partner network and who do they serve?
We get these questions a lot, so we wanted to take a deep dive into the information and data to help people better understand what resources are available, as well as look into the Montana people who have used our services.
Education & Counseling Services
Here is a short explanation of the services provided by our partner network. Please note that many of our partners offer more services that you can take advantage of than what is listed here. You can learn more about our partners and access their websites by visiting nwmt.org/partners.
Financial Education & Coaching
These services are open to anyone seeking to better understand their home budget. Receive guidance on how to set a budget that gives you the opportunity to assure your household has the money needed to not only pay bills, but also have the essential needs like food, shelter, water, and medical. If your goal is more focused on paying down debt, our network can help you navigate that as well.
Homebuyer Education & Counseling
If you are preparing to purchase a home, your first two steps should be to take a homebuyers education class and speak with one of our housing counselors!
Classes cover topics like assessing your readiness to buy, tips for selecting a home, how financing a home works, how to maintain a home, and more.
Your local housing counselor then applies what you learned in the class to your own situation and needs to help you have the tools for a successful home purchase. They can also give you information about any down payment assistance programs you may qualify for.
One misconception people seem to have is that homebuyer education and counseling is only for first-time homebuyers. The reality is that if you have not owned a home within three years, you are considered a first-time homebuyer in terms of many down payment assistance programs.
Post-Purchase Education & Counseling
Once you have purchased a home, many of our partners offer post-purchase workshops and guidance on topics like budgeting, basic home repairs, weatherization, and general home maintenance.
Foreclosure Counseling
This support is offered to anyone struggling to pay their mortgage payments or keep their home. Counselors will help you talk with your mortgage company to work out what options may be available for your situation. They can also help you evaluate your budget and discuss any loan programs that may be available.
Who Do We Serve – A Data Deep Dive
Why is it important to look into the demographics of those we serve? It is good practice for a business to analyze this type of data so they can have a better understanding of who they serve, in turn being able to evaluate programs and processes in order to know they are providing services that serve their mission and the most people. We thought it was a great time to share this type of data with you all so you too can have a better understanding of what we offer and who we serve in an effort to show the diversity of people our services help through our homeownership department.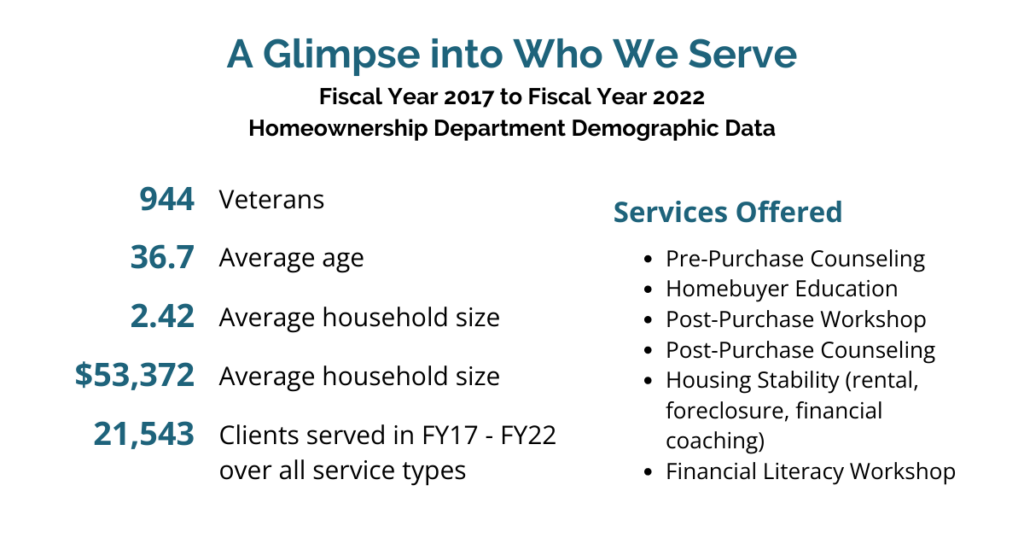 Racial Background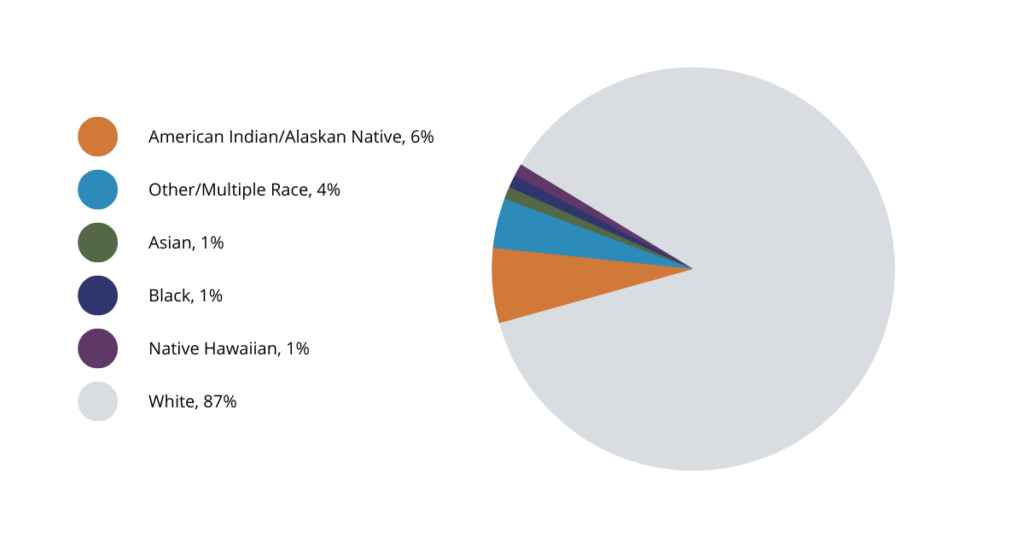 Educational Background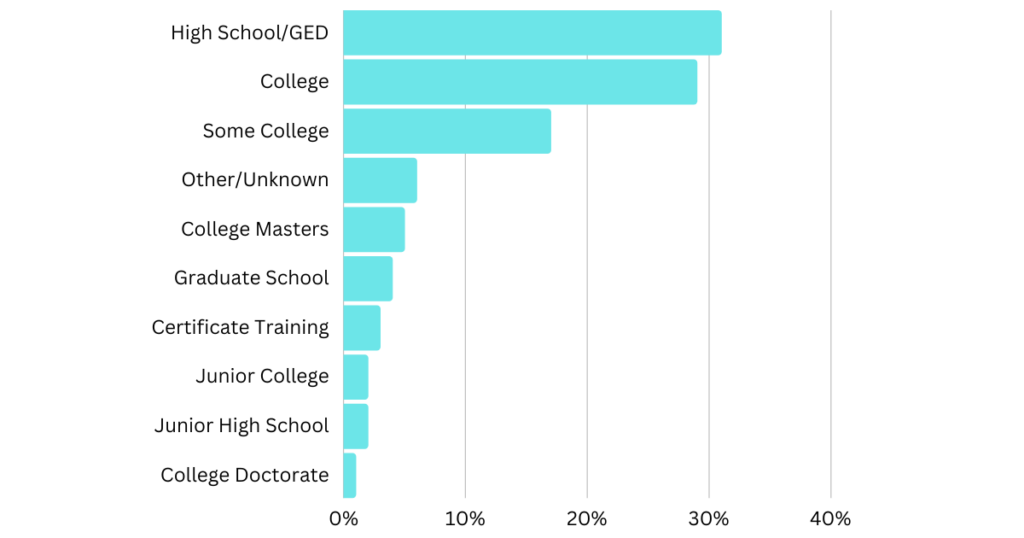 Gender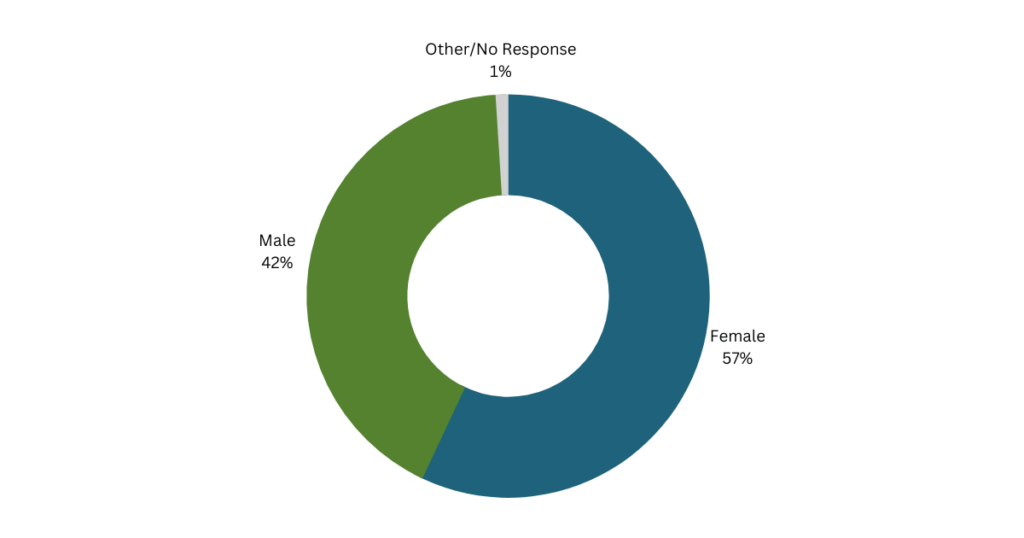 Relationship Status