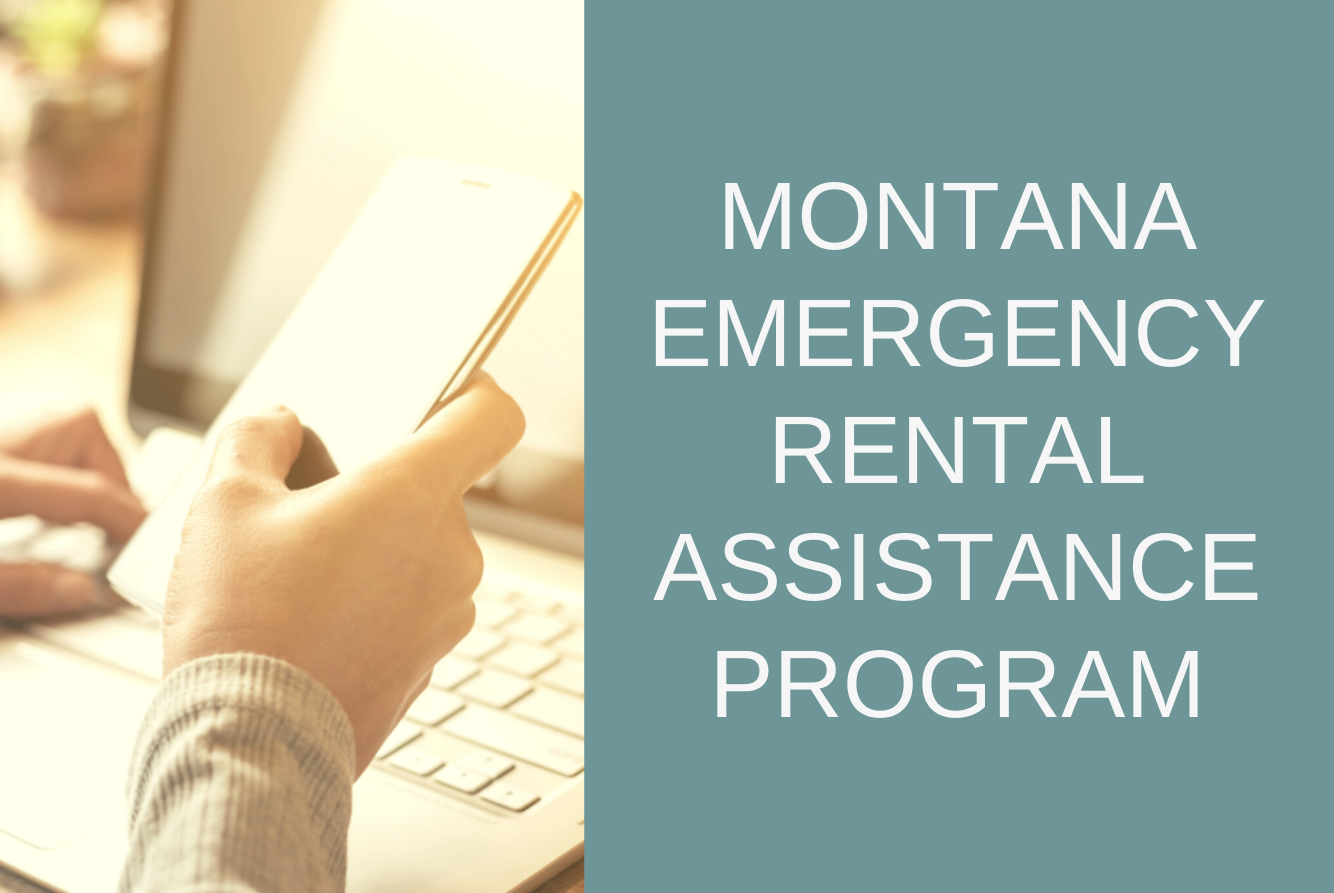 Emergency Rental Assistance Program
The Emergency Rental Assistance program provides rent and utility assistance to Montanans who have been financially impacted, directly, or indirectly, by the COVID-19 pandemic. Renters can apply directly for rental and utility assistance, and landlords can apply on behalf of renters so long as the application includes the renter's co-signature and required documentation.
NeighborWorks Montana and its network of partners are here to help you apply for assistance. Check out the ways you can apply today!
Apply for the Emergency Rental Assistance program on your own at HOUSING.MT.GOV. This link will take you to the state's application page where you will be able to fill out the application electronically, attach any required documents, and submit your application on your own.
If you want or need help filling out the application, you can get help two ways:
Schedule an appointment online with one of our application processors. These appointments will occur over the phone:
Get help in-person at one of the following locations. Please call the organization closest to you to find out more about their hours of availability.
Organization
Organization Address
Phone
HRDC 7 Billings
3124 1st Avenue North
Billings MT 59101
406-206-2717
HRDC 9 Bozeman
32 South Tracy Avenue
Bozeman, MT 59715
406-587-4894
Action, Inc.
25 W Silver Street
Butte, MT 59701
406-533-6855
Opportunities, Inc.
905 1st Avenue North
Great Falls, MT 59401
406-761-0310
St. Vincent De Paul
426 Central Avenue West
Great Falls, MT 59404
406-761-0870
Community Action Partnership of Northwest Montana
214 Main Street
Kalispell, MT 59901
406-752-6565
HRDC 6 Lewistown
300 1st Avenue North, Suite 203
Lewistown, MT
406-535-7488
HRDC 11 Missoula
1801 South Higgins Avenue
Missoula, MT 59801
406-728-3710
Missoula Food Bank and Community Center
1720 Wyoming Street
Missoula, MT 59801
406-549-0543
HRDC 9 Livingston
111 South 2nd Street
Livingston, MT 59047
406-333-2537
If you need a paper application mailed to you, please reach out to one of the organizations above.
Helpful Hints
Prior to your appointment, here's a list of documents that would be helpful for you to have!
FOR RENTERS:
Lease Agreement
Demonstration of need:

A late rent or eviction notice
Utility bill, late payment notice or shut off notice

Income documentation:

2020 IRS tax return
OR
Documentation of all household member income sources for the most recent two months, which may include:

Paystubs for wages earned for the past two months
Most recent Social Security or pension award letter
TANF statement
Unemployment insurance benefit statement
Evidence of child support income for the past two months
Self-employment 2020- Schedule C or profit and loss statement
Documentation of other income for the past two months
FOR LANDLORDS
Gather the W9 for the appropriate rental property where you have notified a renter of a late payment or sent an eviction notice
You will need your renter's signature on the application once you are ready to submit
To address frequently asked questions, please CLICK HERE.