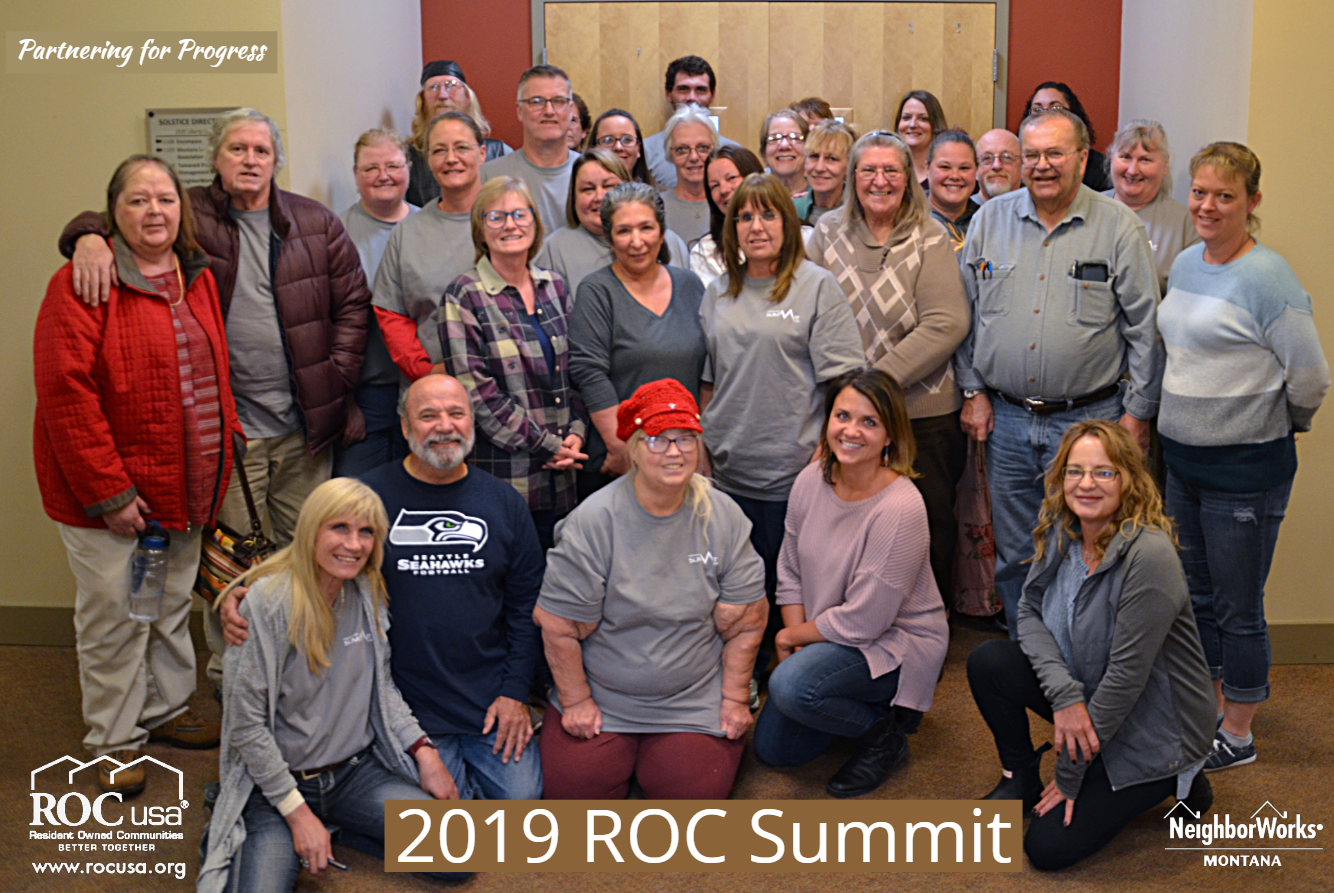 This annual summit is designed to be ongoing training for community leaders, as well as the opportunity to network together. Presentation topics included:
Telling Your Story by NWMT staff member, Michelle Rogers
Police Partnerships & Community Safety by Crime Prevention Officer, Ethan Smith, of the Missoula Police Department
Governance Training by Ned Cooney
Our time together also included a tour of the local resident-owned communities, River Acres and Buena Vista. The two-day event is a great opportunity to hear and see what the communities have been up to and helps promote a sense of family with this statewide program.
We must also thank our amazing sponsors who helped make this event such a great experience!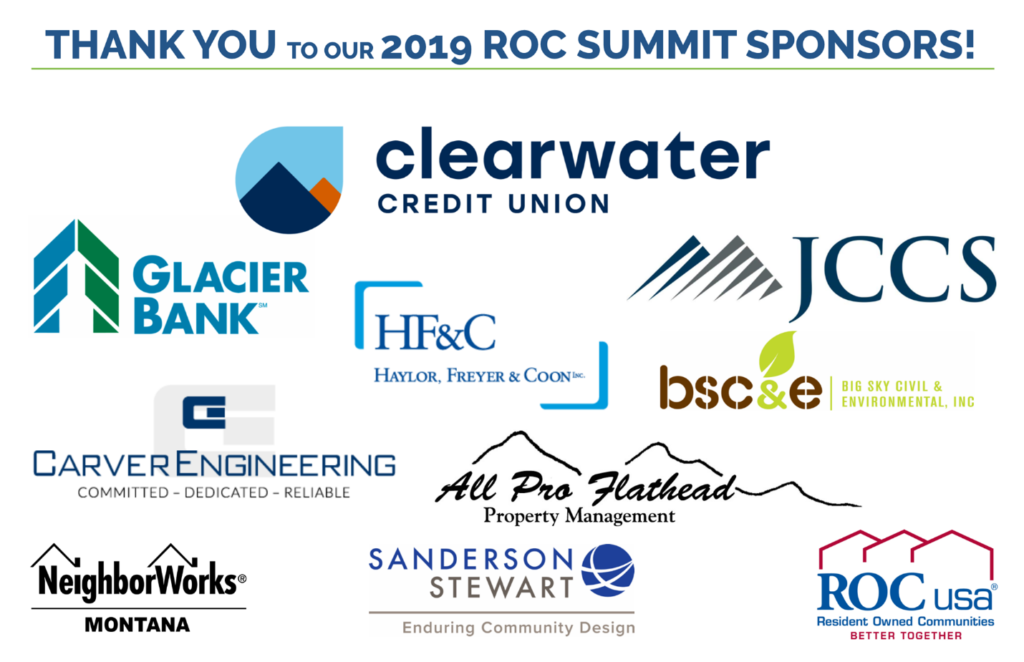 Be sure to connect with us on Facebook.com/NeighborWorksMT to see all the great photos from the event.