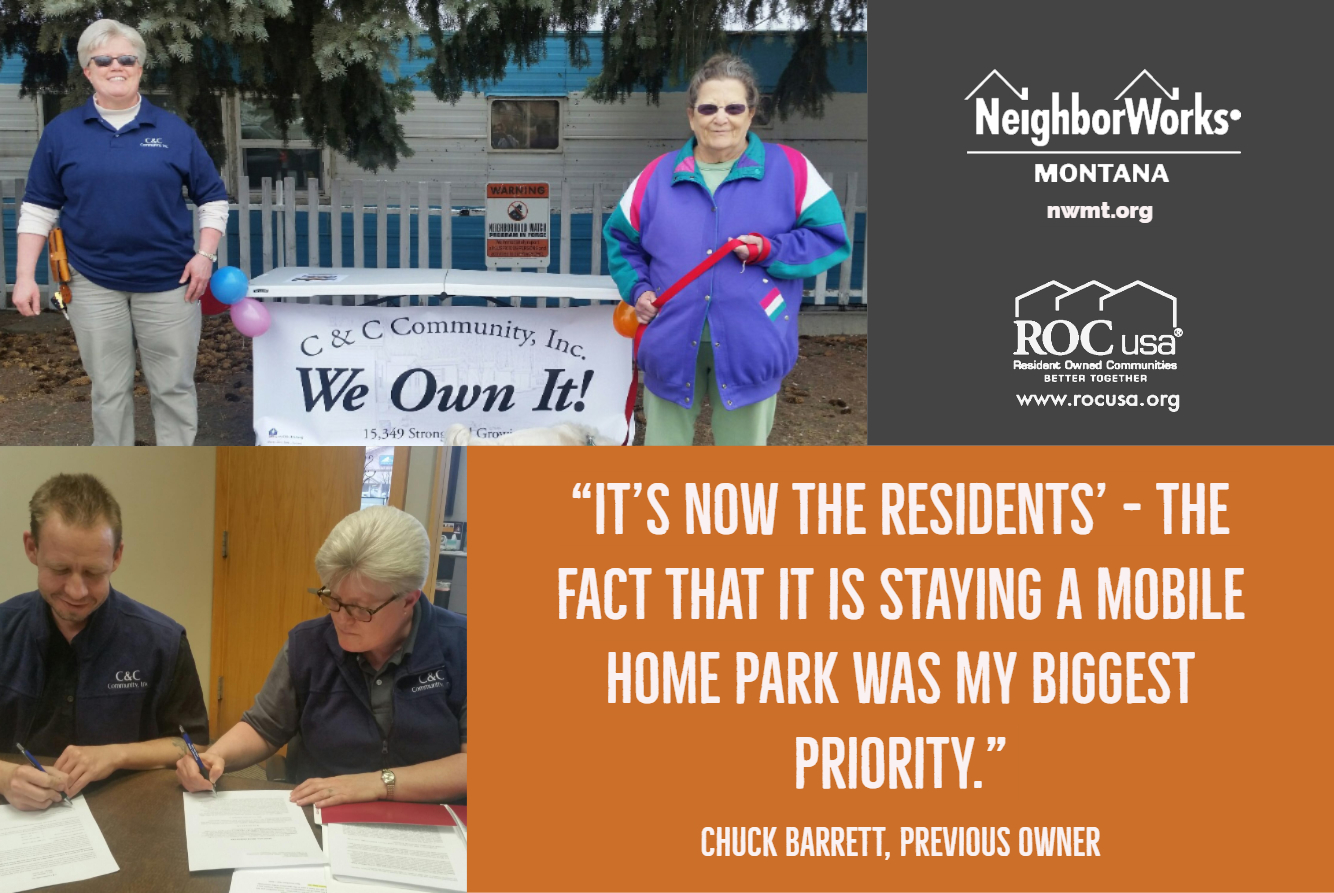 We are happy to announce that the 11th Montana ROC just closed on March 29! Join us in welcoming C & C Community, a 60-home community located at 307 South Billings Boulevard in Billings.
NWMT staff had a chance to talk with Chuck Barrett who owned the park for over 40 years. When he was considering selling the park, he had no desire to displace the current residents, and being able to sell to his residents allowed him to keep the people living there.
Chuck went on to say, "It's now the residents' – the fact that it is staying a mobile home park was my biggest priority. We didn't want to displace everyone that we had grown to know and some that had turned into family for us. We just felt good about that."
For NWMT, preserving homes that families and seniors can afford is a high priority. When we have a home that allows us to live a good life within our means, we are healthier, and our neighborhoods grow stronger. We are thrilled to welcome C & C to the ROC family and look forward to seeing them grow as a community.