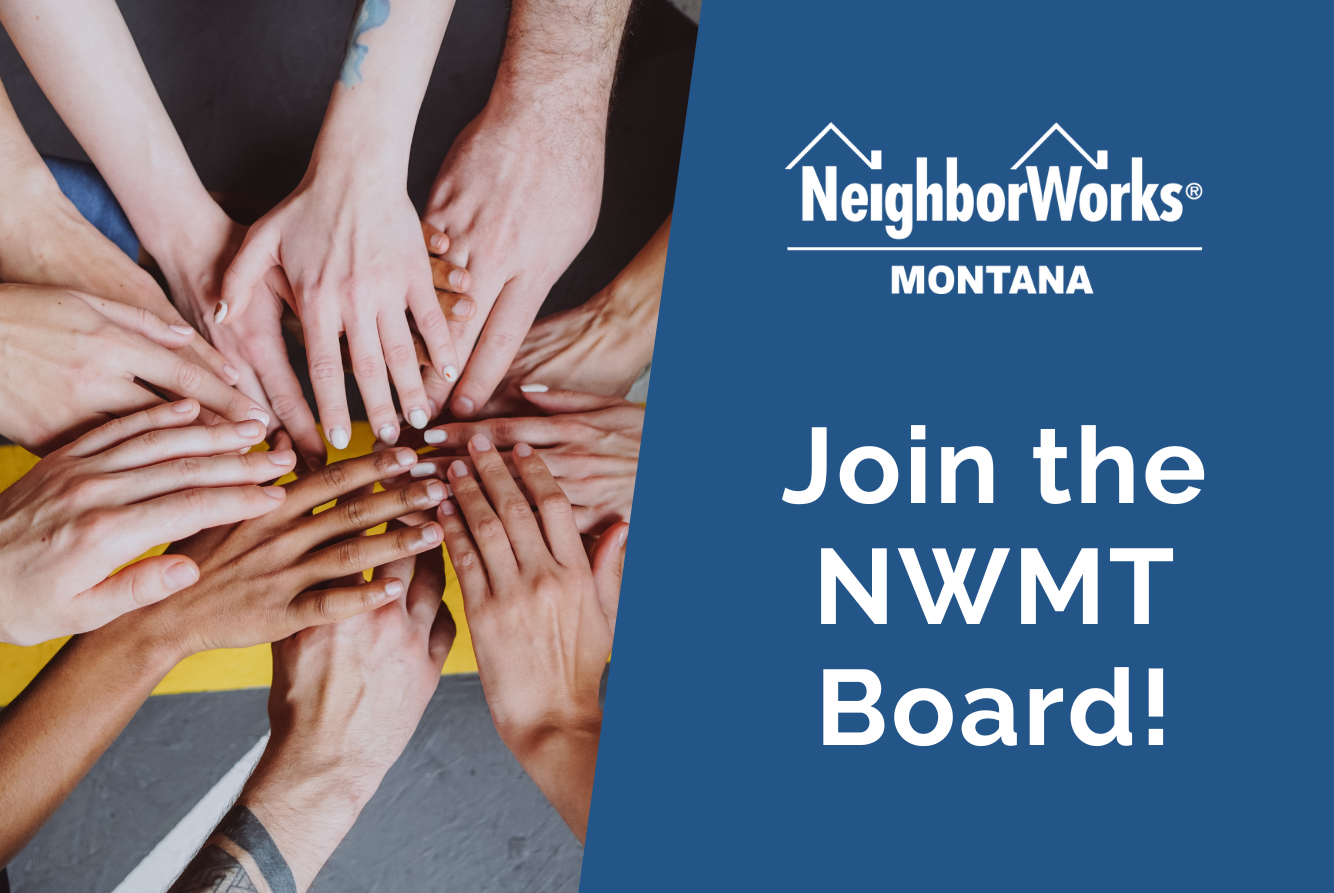 Have you ever considered joining the NWMT Board? Serving on an organization's board is a great way to make an impact in your community and is a powerful way to cultivate new skills and grow as a leader.
NeighborWorks Montana is governed by a volunteer board of directors whose time and expertise changes the lives of thousands of Montanans every year. As we continue to evolve, so do our processes. New this year, we're changing up our approach to recruiting new board members by holding an open application process, and we want to invite you to apply!
You can submit an application any time between now and May 4th to NeighborWorks Montana Executive Director, Kaia Peterson – [email protected]. After May 4th, our staff and current board will review all applications and someone will be in contact with you if your application is under consideration. New board member elections are made during our June board meeting.
Learn more and apply (each button is linked):