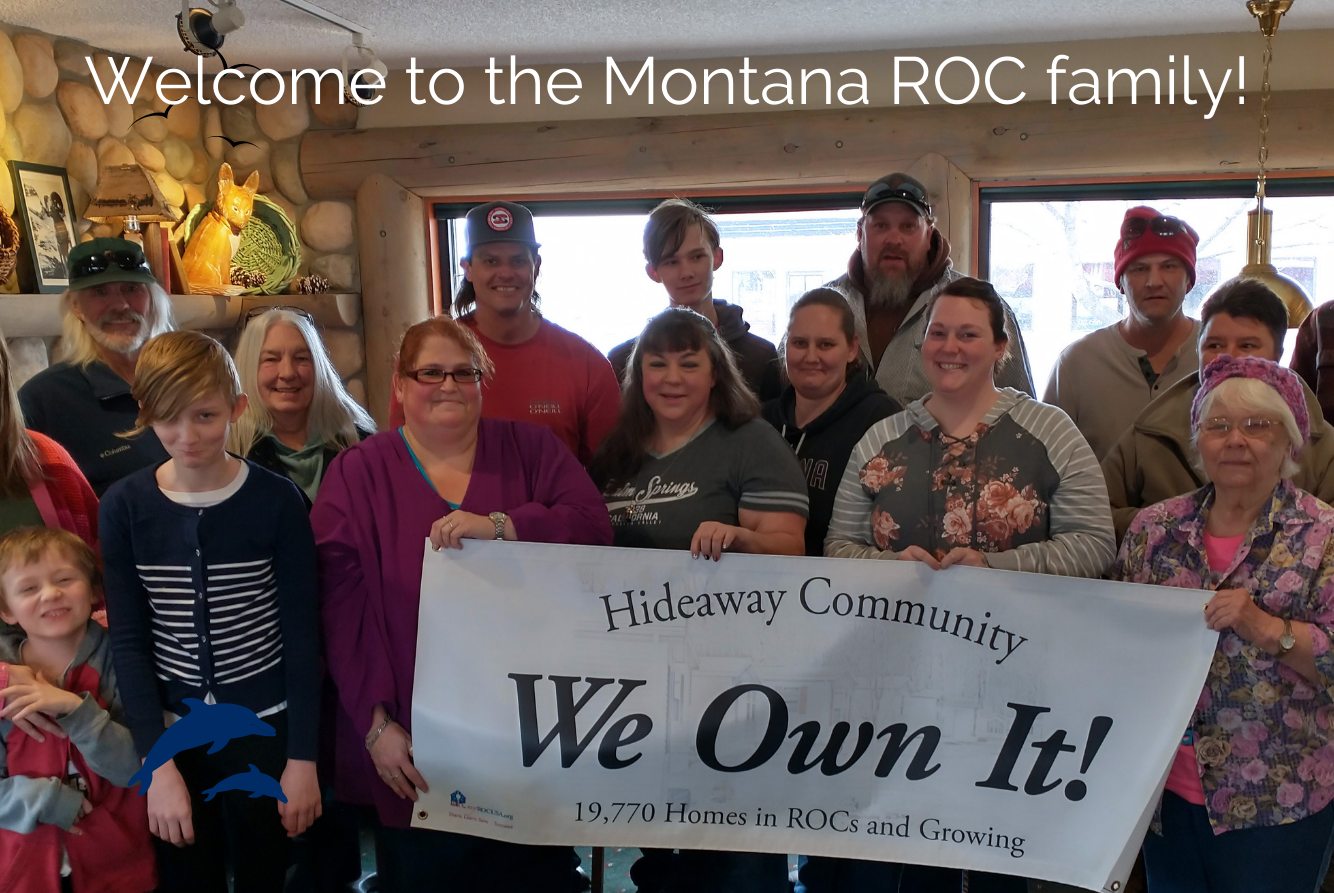 On March 12, the residents of Hideaway Community in Columbia Falls held their "We Own It" celebration in honor of recently finalizing the conversion of their manufactured home community to resident ownership after nearly four months of weekly organizing meetings.
Hideaway residents, board members, NeighborWorks Montana staff, and Hideaway's property manager were all there to celebrate their success and enjoy pizza and cupcakes. Members of the cooperative also voted on their first permanent board of directors at the meeting, choosing to elect all five of the volunteer directors who steered their community through the purchase process.
Hideaway Community is the 15th resident owned community (ROC) in Montana, and is one of 291 nationwide. Congratulations to the new resident owners of Hideaway Community!
LEARN MORE ABOUT THE ROC PROGRAM IN MONTANA