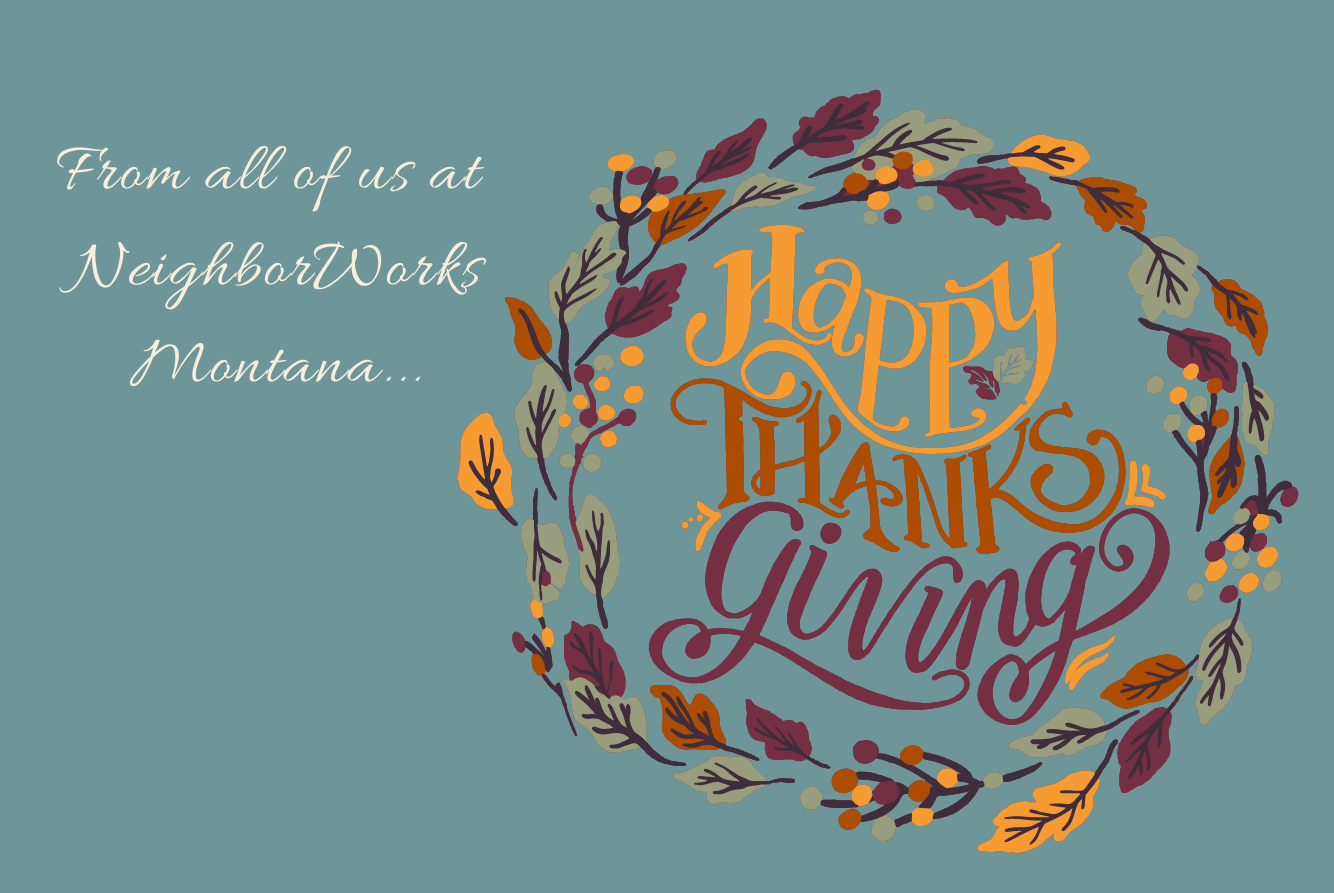 Life looks a little different these days. While we have much to be grateful for, this year has been a tough one.
It was heart-wrenching to see the global spread and devastation of COVID-19 in the first months of the year. And now feeling the impacts of the disease on our local communities, our lives have been greatly altered. Added to this is the division and hurt of racial and political issues that have swept our nation.
With all that has transpired this year, it can be difficult to remember that life continues, and we humans adapt. The hard times do create opportunities for growth and new understanding. In this we find hope and much to be thankful for.
The staff at NeighborWorks Montana are especially grateful for all of you and the support you give us so we can continue our work to help Montanans realize the dream of having a home. Having a place to build a life is essential to our wellbeing. A stable home provides safety, warmth, and opportunity. Our work is made possible because of your support and encouragement. We thank you from the bottom of our hearts!
Our offices will be closed both Thursday, November 26 and Friday, November 27 as we celebrate the holiday. From all of us at NeighborWorks Montana, Happy Thanksgiving!