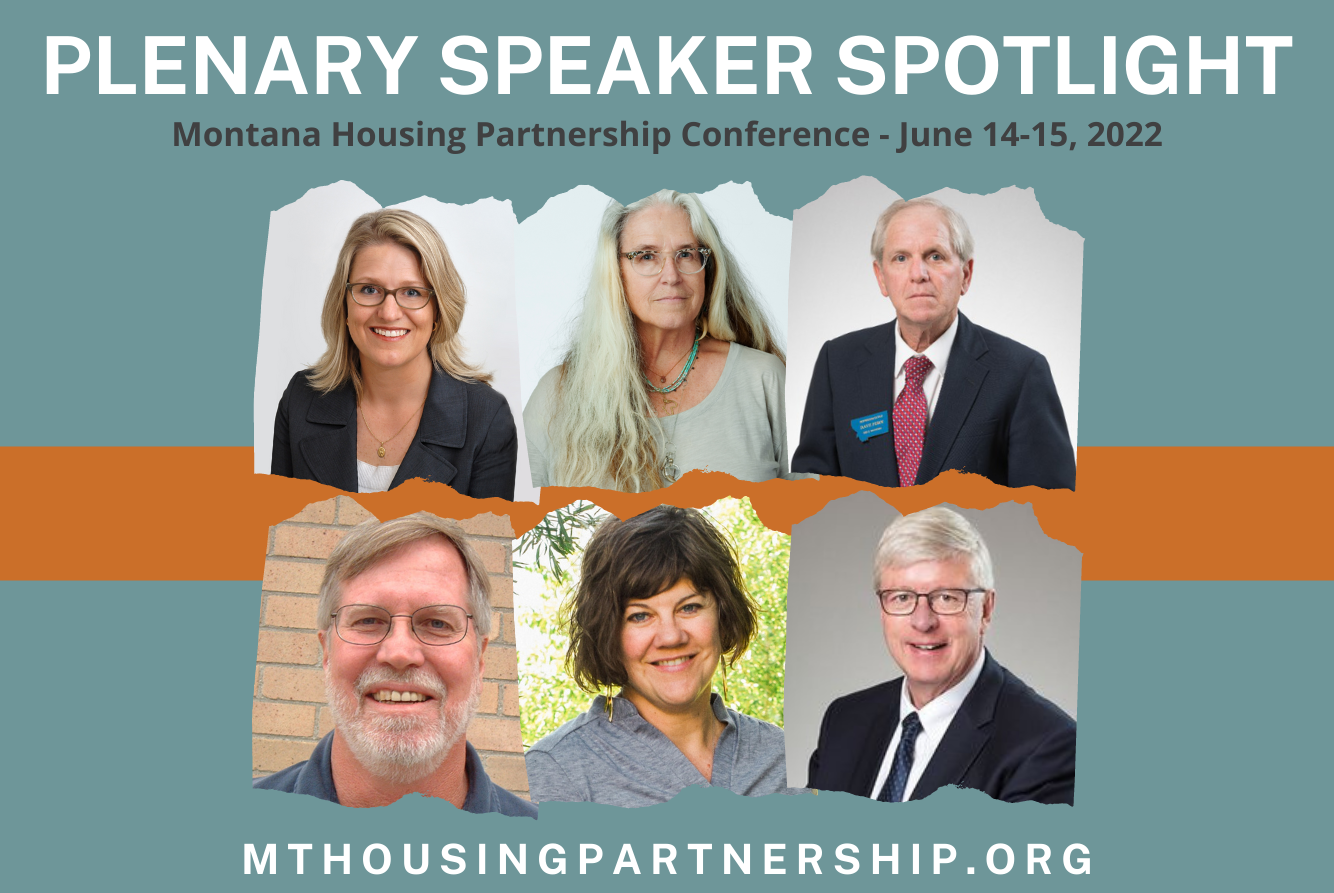 The 2022 Montana Housing Partnership Virtual Conference is next week! Have you registered yet?
The conference will be held June 14-15 and offers two days of great content, including these great plenary sessions! View the CONFERENCE PROGRAM for more about the conference and register at MTHOUSINGPARTNERSHIP.ORG. VIEW THE CONFERENCE PROGRAM
Opening Plenary
To open this year's conference, we will hear from a panel of regional speakers who will discuss the state's role in housing affordability. Speaking will be Representative David Fern; Kevin Gartland, Executive Director, Whitefish Chamber of Commerce; Kelly Lynch, Executive Director, Montana League of Cities and Towns; and Representative Tom Welch.
Wednesday Morning Plenary
Starting our day on Wednesday, we welcome filmmaker, Sara Terry, who will share her film, The Carlyle Group vs The American Dream. Sara will talk with us about the film and what happens to residents once private equity becomes the landlord.
Closing Plenary
For the closing plenary we are thrilled to welcome Dr. Megan Sandel for a keynote talk about how stable, decent, affordable homes are a foundation of health for children, families, and communities. Dr. Sandel is the Co-Director of the GROW clinic at Boston Medical Center and is a nationally recognized expert on housing and child health.
Plenary Speakers (click photos to access speaker biographies)