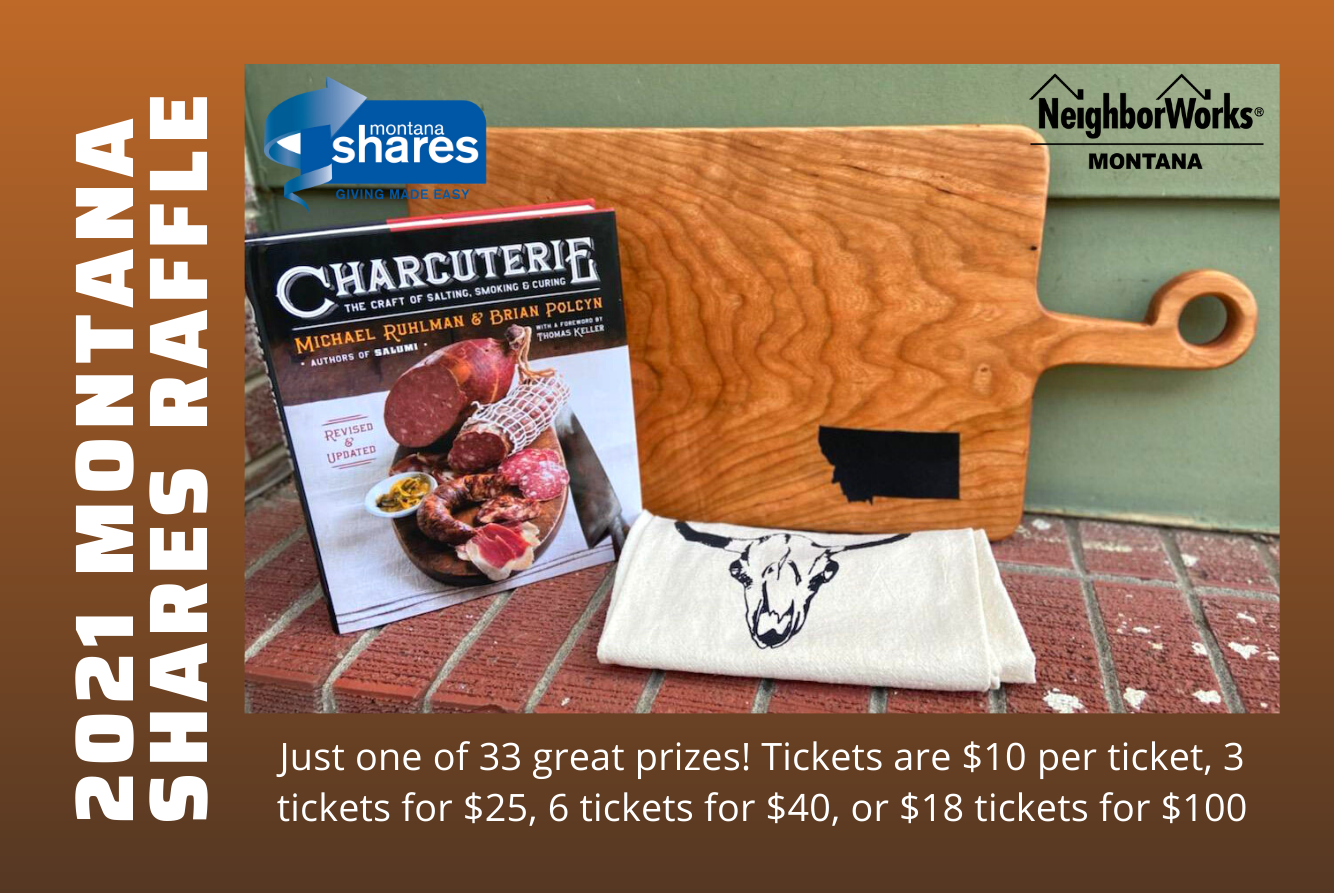 Support NeighborWorks Montana and become eligible for great prizes by entering the 27th annual Montana Shares Raffle. Montana Shares is a partnership of nonprofit organizations working to build better communities across Montana. Contributions to member groups are made through Montana Shares each year during statewide workplace giving campaigns. All ticket sales of the raffle support Montana Shares in its efforts to helping NeighborWorks Montana and other nonprofits diversify fundraising and raise public awareness. Click the link below to view/print the raffle tickets and learn more about the prizes.
We urge you to enter the raffle today and help support this great organization. Through Montana Shares, NeighborWorks Montana is able to raise thousands of additional dollars through workplace giving each year and raise public awareness within state agencies and the more than 80 other workplaces that take part in the annual giving campaign.
Learn more about the 33 fantastic prizes, which include 14 prize packages, and print the tickets.
To enter the raffle, return the tickets on the flyer, along with a check before September 17th, 2021 to:
Montana Shares
PO Box 883
Helena, MT 59624
Thank you for your support of Montana Shares and NeighborWorks Montana!