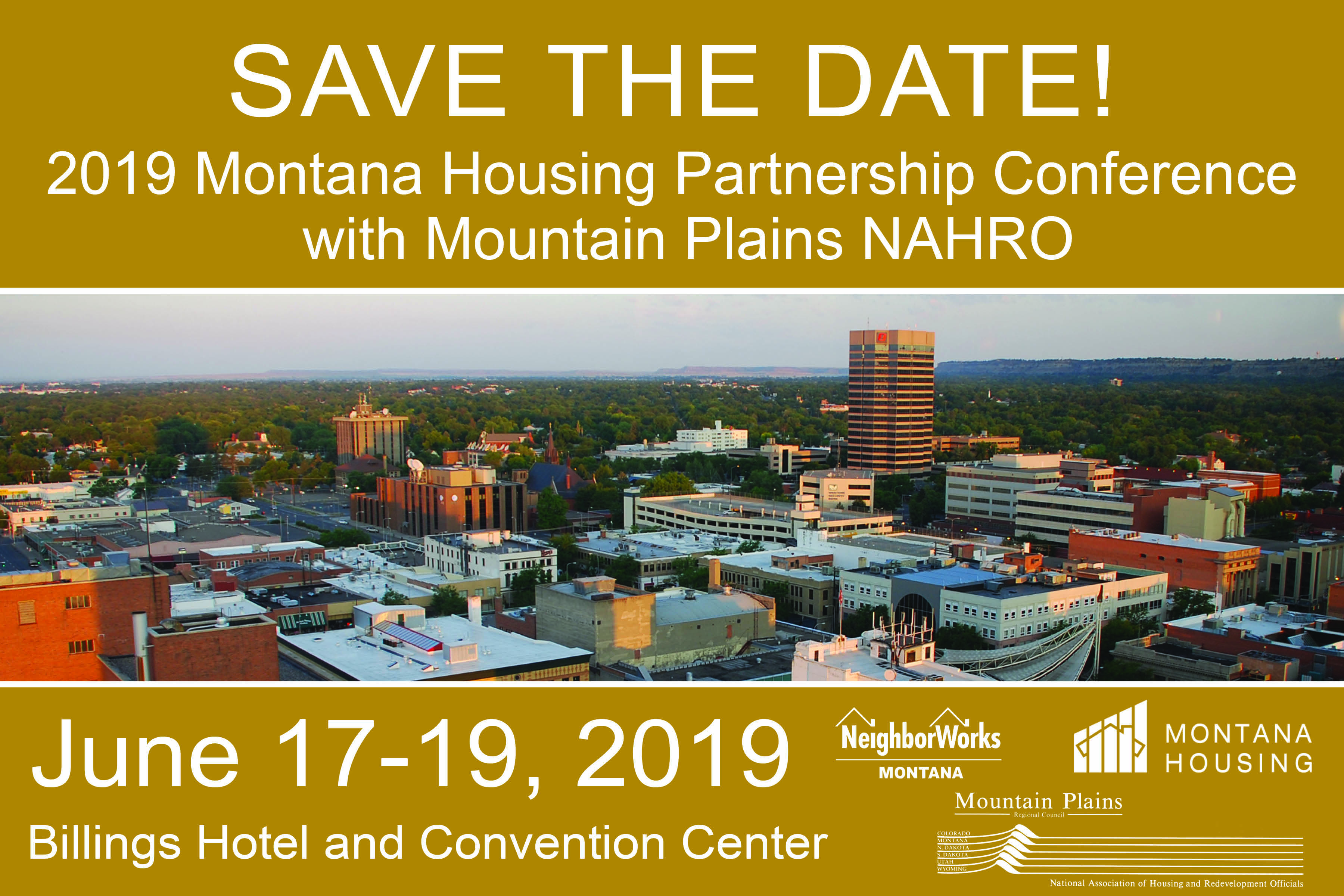 Join us in Billings for Montana's premier conference and networking experience. This event is custom-made for policymakers, housing authorities, community development agencies and affordable housing developers in Montana.
This year's event is a collaboration between the Montana Housing Partnership and Mountain Plains NAHRO. The Montana Housing Partnership is a group of housing professionals in business and government across the state, Mountain Plains NAHRO is the regional association of public housing authorities. We will have folks from Montana and a five-state region that includes Colorado, Utah, South Dakota, North Dakota, and Wyoming.
A full slate of national, regional and local experts will address a variety of issues that impact the availability of homes in Montana including:
links between infrastructure & workforce development
public housing authorities
housing choice vouchers
development of apartment-style rental homes
homeownership
the relationship between health & home
community revitalization & development
national and state legislative priorities
organizational management
professional development
Conference registration is now open and early bird discounts are available until May 22.