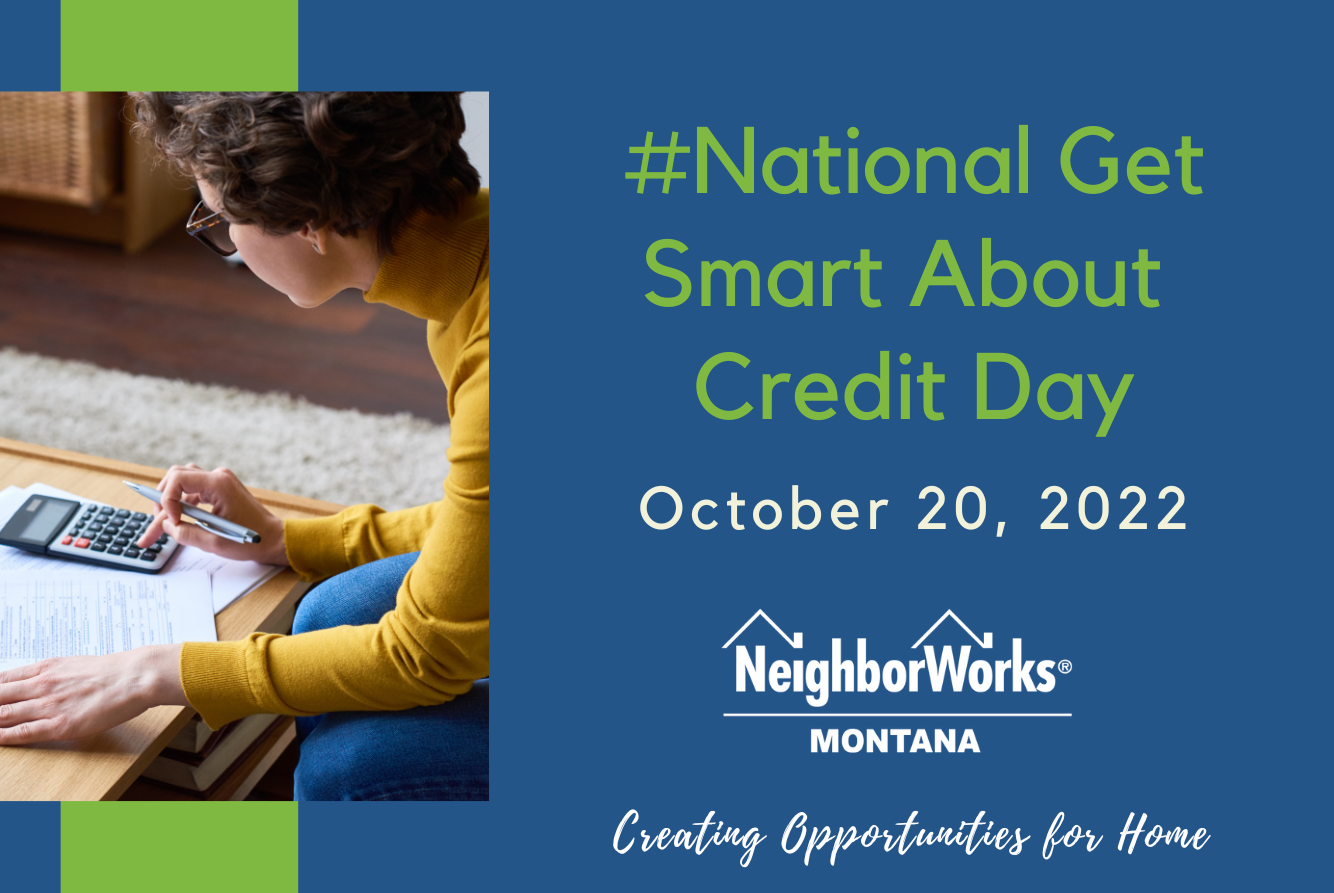 Getting smart about our credit can save us time and money, but it can be intimidating and leave us wondering what it is all about. Let's dive a little deeper into a few aspects of what credit is, how it is used, and more.
What is credit?
Think of credit in terms of reputation. Good, bad, or indifferent our reputation doesn't just appear out of thin air. It is something that we work at cultivating over time through our actions, the things we stand for, the people we know…and so on. Credit works similarly.
As we age, we make payments, we purchase items, we take out a credit card, etc. Our credit report is a reflection of all of those actions and a credit score is a numerical calculation of the content of your credit report.
Your credit score is a reputation tool used by creditors to determine if they can trust that you will pay back the money you borrow from them, as well as determine how much credit you can afford. It is also often used by landlords and employers to gain perspective on how responsible you may be and if you will be a good fit for them.
A credit report is similar to the report cards we all received when we were younger. For every action you take financially, a record is kept and calculated. A credit score is based on the credit report calculation, typically including these main factors:
The number of accounts you have
The types of accounts you have
Your available credit versus your used credit
The length (time) of your credit history
Your payment history
A higher credit score tends to mean you will get a better interest rate and that you are a low-risk to those you are looking to borrow from. Another factor used to determine how much credit you can use is debt-to-income ratio.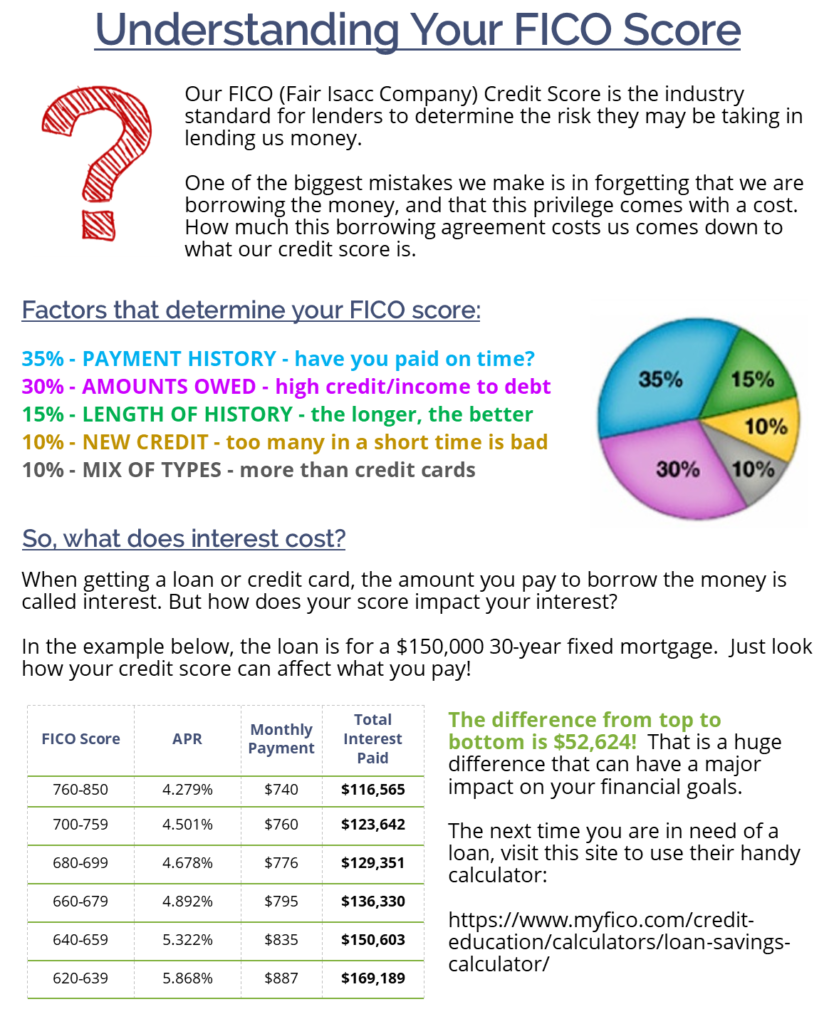 Download Understanding Your FICO Score
What is  Debt-to-Income Ratio?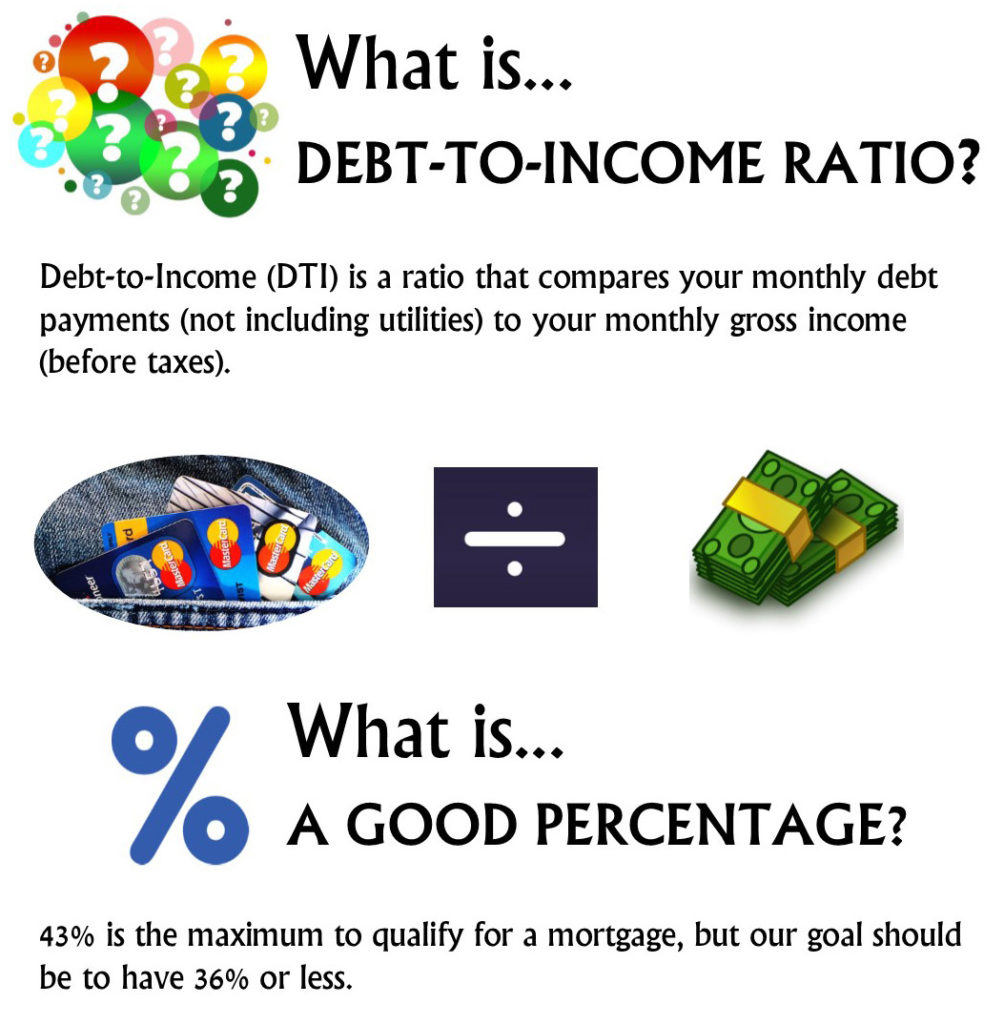 Download What is Debt-to-Income Ratio
Building good credit
As we mentioned, credit is how a company you wish to borrow from is able to determine your credit-worthiness, as well as how much you can borrow, but how does one build this history of credit? Here are some tips beginning with building tips and ending with smart tips for sustaining good credit and/or repairing your credit.
Consistency is very important when trying to establish a good credit history, so develop good habits
Research your best options for a low-interest credit card, preferably one that does not have an annual fee
After being with the credit card for a while, ask for a credit increase (caution: while this will help establish credit, don't be tempted to use it unwisely)
Apply for a small personal loan or even a car loan (it may be necessary to have a co-signer if it is your first loan)
Make your payments on time – this is a biggie
Make a larger purchase like buying a cell phone
If renting, be sure to add your utilities and rent (if possible) to your credit report for tracking (mortgages are automatically included in your credit report)
MAKE YOUR PAYMENTS ON TIME (yes, we have included this twice because paying on time is the #1 factor in your credit score)
Use less than 30% of your limit on any credit card (credit utilization is the second largest factor in your credit score)
Try to pay your entire balance every month and/or make a larger payment than the required payment
Check your credit score often and don't hesitate to report any errors you find
Learn more about your credit and finances
Great Resources
NeighborWorks Montana works with an amazing network of housing educators and counselors around the state and we encourage you to reach out if there is something you need help understanding. Many of our partners also offer financial capabilities classes that would give you an opportunity to dive deeper.
NeighborWorks Montana Partners:
Here are a few other great resources, with special thanks to our partner Homeword for providing some of the great information!