Services
Homebuyer Education
Homebuyer Counseling
Counties
Liberty
Hill
Blaine
Toole
Pondera
Choteau
Organization Description
As a Community Action Program (CAP) agency, the Council's goals are to serve, advise, educate, and most importantly, aid society in projects aimed at breaking the cycle of poverty. The services offered in District 4 are developed to enable low-income individuals in Hill, Blaine, and Liberty Counties of all ages to attain the skills, knowledge, motivations, and other opportunities needed for them to become fully self-sufficient. Our mission is to partner with low income people in their effort to achieve economic stability and to advocate for social and economic advancement. All individuals and families will achieve their dreams through meaningful assistance at HRDC4.
Visit Website
Homebuyer Education & Pre-Purchase Counseling
District 4 HRDC offers its Homebuyer Education and Pre-Purchase Counseling class in Havre once per month. The purpose of the class is to teach potential homeowners about the process of purchasing a home. Classes are 8 hours over the course of two evenings or all day on a Saturday – see schedule at right for course dates, times and locations. This is a great program for both new and experienced home buyers and provides a good opportunity to become a more educated home buyer and homeowner. The class is taught by certified homeownership educators and other professionals from the community who provide presentations on a range of homeownership topics including:
Choosing a lender and understanding loan products and terms
Working with a real estate agent who really grasps your needs and price range
Understanding the scope and value of home inspections
Evaluating your credit and using credit wisely
Budgeting for your household and determining affordability
Choosing insurance policies
Understanding the title insurance and closing process
Maintaining your home so it continues to be an appreciating asset
Registration and Payment
Registration: Pre-registration is appreciated. To register please contact Alma Garcia at 406.265.6743 ext. 1125 or email [email protected]
Class Fee: $50 per person is due at the first night of the class and is non-refundable. Dinner and class materials are provided.
If you have special needs such as those covered by the Americans with Disabilities Act please let us know and we can make accommodations for you.
Note: Our classes are not suitable for children. Please make childcare arrangements.
2022 Class Schedule
Cost: $50
Class location: 2229 5th Avenue, Havre
For more information on classes, please call us at 406-265-6743
You have two options for online homebuyer education: eHome America or Framework. While online education cannot replace the experience of an in-person class, both eHome America and Framework classes provide a comprehensive education on the homebuying journey.
In order to receive your homebuyer education class certificate of completion you will need to complete a one-on-one appointment with one of our HUD-certified housing counselors. This appointment can be done in person or over the phone and can generally be made to fit your schedule.
The content and topics are the same for both classes, but the delivery styles differ slightly. Feel free to choose the class that suits your learning style best. Both classes are HUD- certified, and both have adopted NeighborWorks America's National Industry Standards.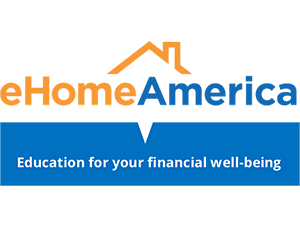 eHome is "more like an electronic textbook", said one user. eHome has short videos that introduce concepts followed by text that further expand those concepts.
Class Costs $99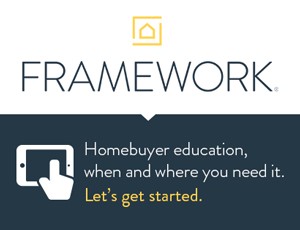 Framework is more like a storybook, following the homebuying journey of a prospective first-time homebuyer. Content is very interactive.
Class Costs $75
If you still need advice on which course to take your lender may have a recommendation based on the loan products you are considering, or you may contact your local housing counselor for their perspective. Click HERE to find a counselor in your area.
Once you've registered and completed the course you will receive an email from Logan Smith at NeighborWorks Montana putting you in touch with the housing counselor in your area to complete your one-on-one counseling session.
Questions? – contact Logan Smith at (406) 604-4557 or by email at [email protected]