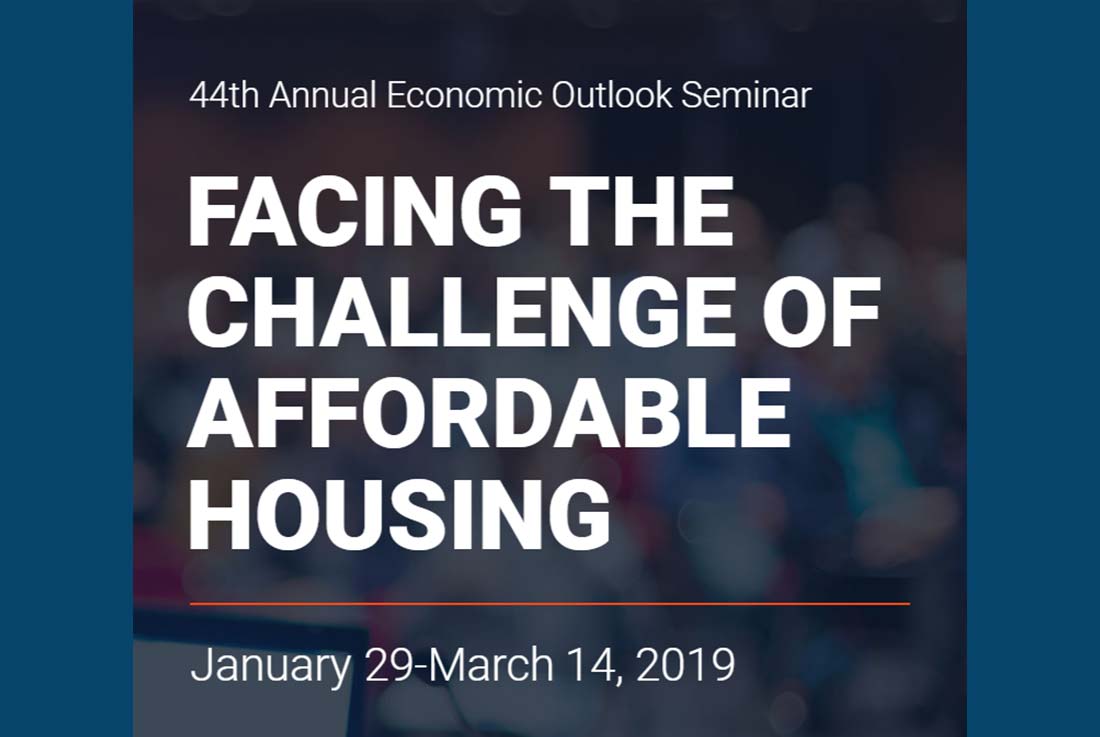 The 2019 Economic Outlook Seminar theme is "Facing the Challenge of Affordable Housing." The half-day seminar and luncheon will highlight the latest economic trends for our local economies and the state. The lineup of speakers will include industry and economic experts focused on Montana.
This will be an insightful opportunity to hear other's ideas and network with others who share your same concerns about housing in Montana.
To get more information and to register, visit http://www.economicoutlookseminar.com/.