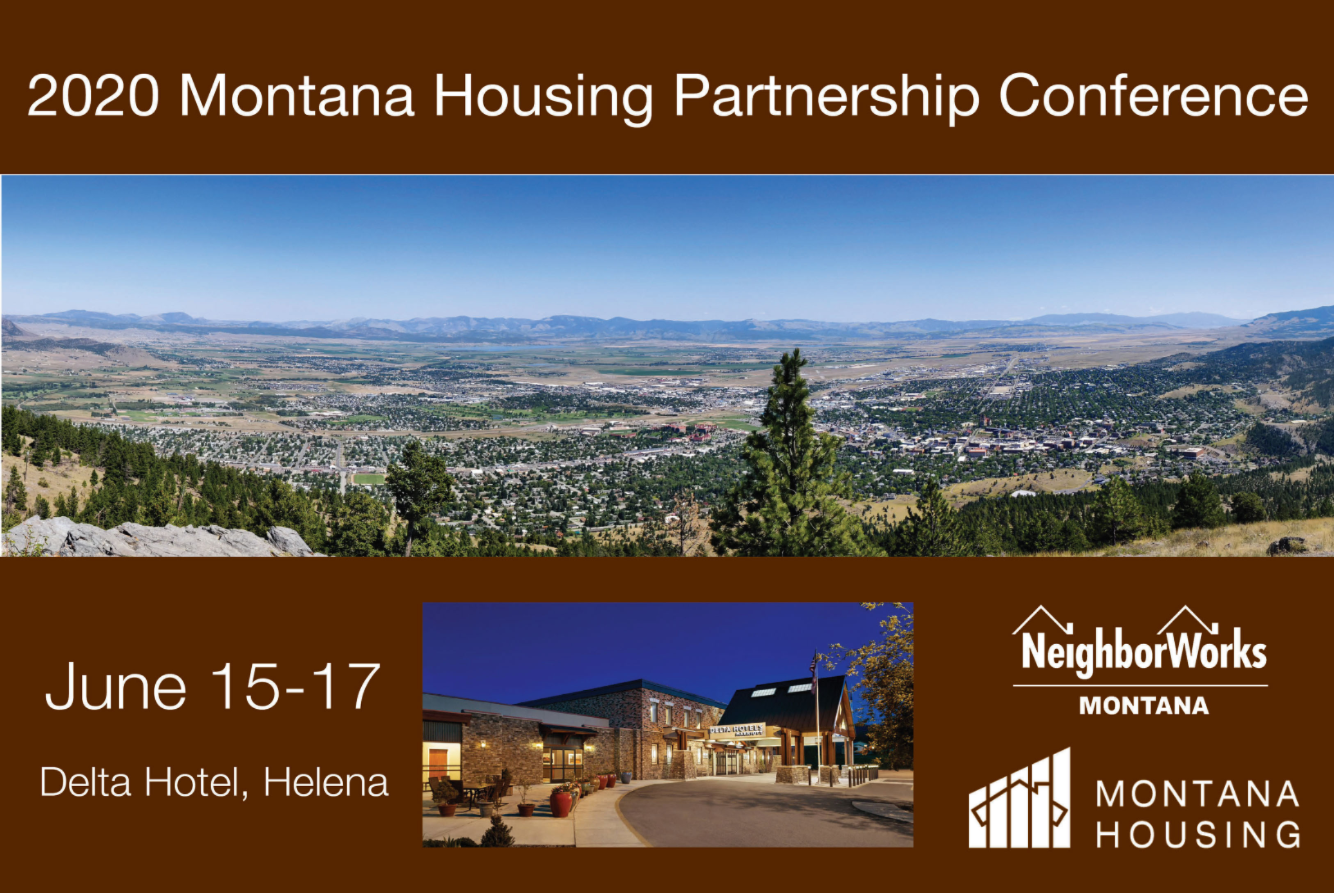 This conference is a collaborative effort of the Montana Housing Partnership which is a group of housing professionals in business and government across the state. It is a great networking and training event that brings housing organizations, developers, government agency representatives, and other housing stakeholders together to focus on solutions for Montana. The goal is to share information and experiences while creating opportunities for peer exchange and collaboration.
This year's plenary speakers are booked, and we are excited for them to share their knowledge and ideas with all of you. We will be joined by Rural Sociologist and Senior Research Fellow for the University of Minnesota Extension, Ben Winchester; Senior Vice President of Artspace, Greg Handberg; and Communication Coach and Owner of Elkins Consulting, Sarah Elkins. On Tuesday afternoon we are thrilled to offer four tours for you to choose from, each with a different area of focus. We will also have a wonderful opportunity to network with one another while appreciating our state's history during the Networking Reception, being held at the Montana Historical Society.
Learn more and get registered! CLICK HERE to visit the event website.
Impacts Under the Big Sky Exhibit
At this year's Montana Housing Partnership Conference, we are offering a special exhibit to highlight projects, initiatives, programs, and research occurring across Montana. The Impacts Under the Big Sky Exhibit will include a poster display at the conference and information shared on our website.
Submissions are due by March 25. We invite you to submit your information for consideration by visiting the CONFERENCE WEBSITE. Submissions do need to have a housing focus, please.
There is no cost to participate in the exhibit and all posters and materials will be done by Montana Housing Partnership.
Want to be more involved in the conference? Consider being a sponsor! Contact Michelle Rogers at [email protected] or at 406-604-4547 for more details.